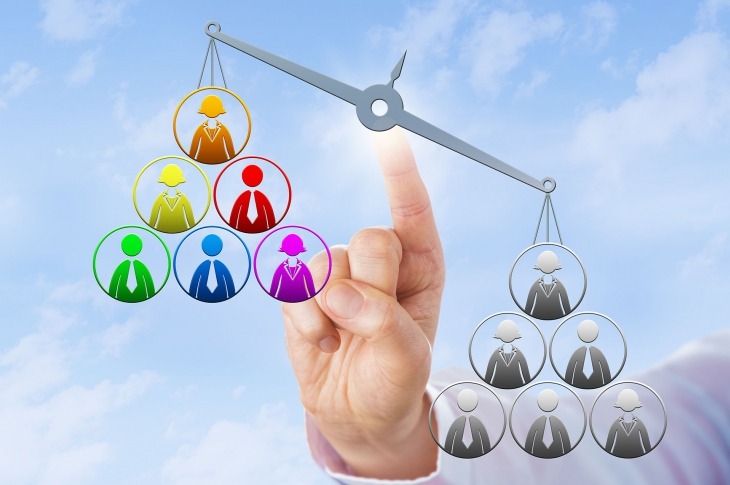 Temporary Labor Trends in 2019 and Beyond — All You Need to Know
The temporary labor landscape is undergoing a change, with many companies now using this workforce on a project-to-project basis. In fact, they are also opting for the human cloud to fill workforce gaps. In our technology-driven 21st century, the demand for skill is unpredictable. To address the challenge of finding the right talent, companies are increasingly considering multiple recruitment channels and total talent management.
Some of the key temporary labor trends seen so far in 2019 are:
Adoption of FMS to Manage Temp Labor
To better manage this workforce — which could have multiple sources such as agencies, human cloud, etc., or could even be gig workers —  enterprises have now adopted freelance management systems (FMS). Companies globally can use FMS to build a data backup of independent contractors looking for temporary work. Firms can design algorithms on the data to automatically search for suitable candidates from the FMS based on the project request created. The FMS can work in parallel with the VMS / MSP (managed service provider / vendor management system) to address talent availability issues.
Prediction of Demand for Temp Talent
Enterprises mostly see a cyclical demand for temporary talent. During some periods, businesses need more workers than usual; as the demand is seasonal, one can estimate future demand from past information using predictive analytics.
Predictive analytics can be used to forecast future job openings, predict talent demand, analyze resources and create strategies when competing for talent with peers. Harnessing the power of data, businesses globally can be better prepared to cater to their labor requirements.
MSP / VMS Model for Staffing to Go Mainstream
Companies will increasingly take the MSP / VMS route to manage staffing agencies due to their many advantages. For instance, they can receive multiple candidates from several staffing agencies, and not have to depend on one agency to find the right candidate for the job.
Another benefit of the MSP / VMS model is the streamlining of recruitment operations for the company. The request from the company is distributed to multiple agencies, but their interaction is limited to one company. Increased efficiency in the recruitment process leads to lower costs for companies.
Digital Staffing Platforms
Technology advancements are fast changing the staffing industry. Companies procuring staffing services now want automation to be embedded as part of the services. There is also a growing interest in digital staffing platforms such as Shiftgig, Catalant, Upwork, etc. These solutions offer companies the flexibility and agility they need to address their staffing requirements.
Recruitment Via Mobile Apps and Social Media
With candidates increasingly using mobile devices to search for jobs, staffing companies are also more open to using mobile applications and social media platforms to stay connected with candidates. Recruitment portals and websites will be optimized for mobile usage and become a key medium for interacting with candidates throughout the recruitment process.
Diversity Hiring
With companies increasingly looking to enhance the diversity of their workforce, staffing companies will need to adopt policies such as blind hiring to remove gender and ethnicity biases during the interview process. They are expected to play an increasingly important role in helping a company maintain its image of being diverse and inclusive.
Conclusion
Over the next two to five years, there will be a dynamic shift in the way labor as a category is procured. Mature organizations will move toward using FMS to manage their temporary workforce. Adoption of HR analytics will increase significantly in contingent staffing as companies continue to take a proactive approach to handling workforce requirements. Increasing efficiency and streamlining the temp labor recruiting process will take precedence.
The aforementioned trends will manifest in coming months and continue into 2020. Organizations that employ significant temp labor or plan to increase their contingent staff will do well to be aware of these trends to stay ahead of the curve.
Sources: