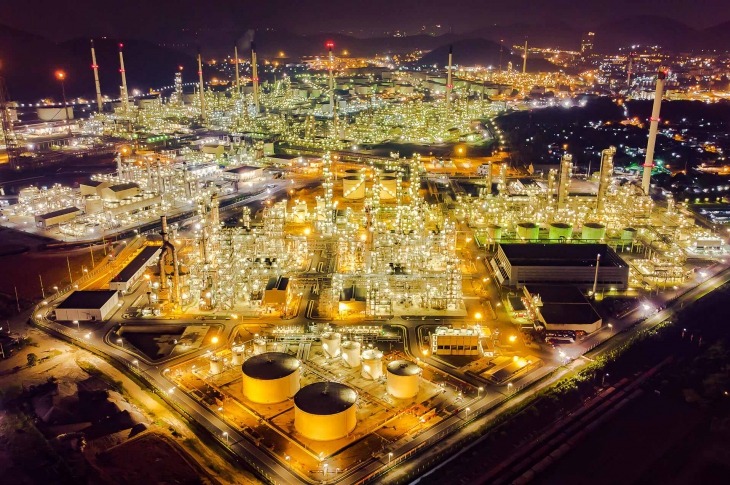 The Circular Economy: An Innovative Path to Sustainability in Oil and Gas
The concept of the 'circular economy' is gaining prominence as sustainability becomes a priority for legislators, businesses, and individuals. The circular economy is an effective alternative to the conventional linear economy model — produce, use, dispose — where resources are utilized to their full potential while in use and are recovered at the end of their service life for reuse.
However, sustainable practices in the oil and gas industry are still primarily confined to scrapping and recycling. For example, while decommissioning oil and gas infrastructure, massive steel structures are taken to shore to be recycled at scrapyards worldwide. Moreover, spare parts for subsea and surface assets, which incur large storage fees, are also considered redundant and are processed for scrapping.
Significance of Reuse in Circular Economy
Reuse is an essential part of the circular economy and offers a multitude of advantages to the oil and gas industry, including reduced costs, shorter lead times and minimized waste disposal. Moreover, developments aimed at commoditization and standardization in the industry would support the reuse of large, high-value equipment. This would help reducing lengthy field development costs without compromising safety. A shift towards reuse can enable the oil and gas industry to benefit from shorter lead times compared to new manufactures, placing operations in action as planned and avoiding cost and schedule overruns.
The Circular Economy in Subsea                                       
The circular economy across subsea production is primarily organized across the interconnectivity between five factors — installation, operation, disassembly, design and fabrication. Currently, feasibility studies are being conducted for reusable pipelines, reusable control systems, safety zones, advanced flow management and plug-n-play.
Moreover, operators are increasingly focusing on the reuse of high-value equipment, in an effort to overcome the supply and support problems that have challenged the subsea industry. As oil and gas infrastructure is being increasingly decommissioned, predominantly across the North Sea, demand for reusing subsea equipment has grown considerably as operators are focusing on cost-efficiency to counter the economic downturn. Companies such as SEA, a Cohort plc company, are working to promote the recycling of valuable subsea production equipment under its Legacy Locker program. The program further supports the Zero Waste Scotland program and promotes the reuse of equipment and material wherever possible. More developments on reusing the entire subsea architecture are still underway.
Industry Initiatives
Current subsea architecture wasn't designed for reuse and only certain components are being disassembled. For example, the Scottish start-up, Legasea refurbishes decommissioned subsea component parts and equipment for reuse. These components include tubing, casing and wellheads, but there are many parts of the architecture that can be primed for reuse. Several industry initiatives focusing on the reuse of subsea production systems are underway, the most notable being the 'Tie-back of the Future' initiative led by the UK Oil and Gas Technology Centre (OGTC). The initiative brings together industry operators, technology developers and supply chain companies with the objective to create a circular economy where subsea equipment can be disassembled and reused. The OGTC has invested over £250,000 ($329,000) for engineering activities to support the 'Tie-back of the Future' initiative. Currently, five technology ventures are in progress, 13 technology proposals are underway, and six of the integrated studies have been finalized.
Conclusion                                                        
As the oil and gas industry strives toward a circular economy, the principle of "reuse" must be wholly embraced to maximize the value of existing assets while supporting investments that will drive both, growth and sustainability. The circular economy and its principles have sparked interest across the industry as more energy companies attempt to enhance economic value while reducing the waste generated during decommissioning.