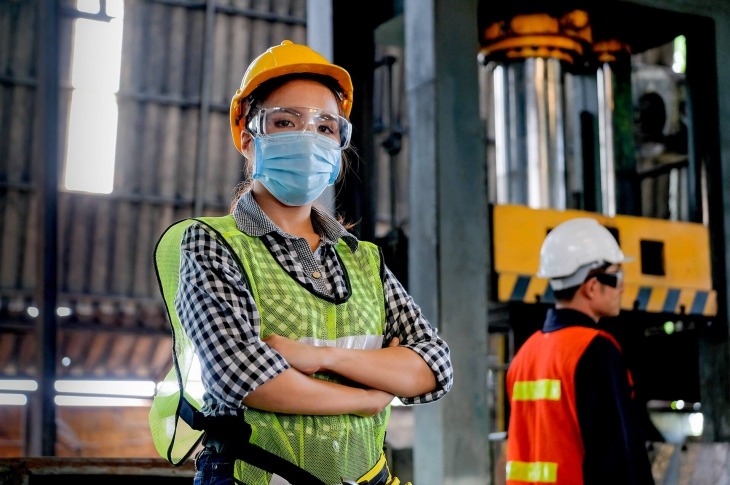 The Impact of COVID-19 on the MRO Supply Chain
The COVID-19 pandemic has taken an alarming toll on the business world as the supply networks for industrial production and global manufacturing have been severely disrupted. As Maintenance, Repair and Operations (MRO) are essential supplies for the smooth running of businesses, any failure in the MRO supply chain can lead to huge operational expenditures due to increased downtimes. The MRO supply chain is complex, with thousands of SKUs (stock keeping units) across varied categories. With the worldwide disruption due to COVID-19, industries are striving to maintain as much continuity as possible in their machine-parts and maintenance material supply.
MRO suppliers are grappling with the immediate impact of COVID-19 as their manufacturing and supply chain operations are being disrupted by lockdown measures imposed in most countries. This is having an exponential effect on the whole MRO supply chain. Industries such as automobiles are scrambling to find critical MRO items and prevent shortages in their maintenance components' supply chains. It has been reported that General Motors airlifted critical spares and supplies from its vendors in Europe and Asia to keep its plants running.
Over-Reliance on Overseas Suppliers Leads to Insufficient MRO Supplies
Over the last decade, American and European industries have directly or indirectly come to rely heavily on Chinese and other Asian suppliers. In a recent analysis, about 40% of 350 top-tier suppliers for MRO items source their materials directly from China. While China has resumed production and supplies are expected to become available again shortly, lockdowns are still being imposed in major countries and only essential industries are operative. Thus, now the bottlenecks have started to shift from overseas suppliers. Also, the majority of shipping lines have reduced operations due to low demand while air freight has increased considerably, which has led to a significant increase in logistics cost.
This reliance on overseas suppliers — combined with constraints on lockdowns, staff shortages and prolonged delivery times — requires businesses to be more diligent in securing the MRO supplies they need to see through the crisis. Companies do not have adequate inventory of MRO supplies and have no other option but to wait for the materials to arrive. Many industries are preferring to delay preventive and planned maintenances due to the shortage of MRO supplies. Also, many industries serving essential products, such as PPE and pharmaceuticals, are working overtime. This is at greater risk in the long-term in case of machine breakdowns and production loss due to a lack of critical spares and maintenance supplies. There are some notable strategies that can be adopted to minimize such disruptions to MRO supplies.
Managing Supply, Demand, and Sourcing
Parts and supplies that are procured domestically would not be impacted as much as internationally procured items or domestic distributors procuring from international OEMs. Some steps that can be taken to account for such delays include:
1. Increasing minimum order sizes
2. Reordering trigger levels
3. Maintaining a high level of safety stocks for vital components.
The optimum use of resources could be effective to sustain the supplies for a longer period than usual while ways and means should be found out to reduce wastage of items that are difficult to procure.
Preventive and predictive maintenance would be a critical factor during the pandemic, which maximizes equipment uptime and eliminates the need for replacement of emergency parts. Industries should adopt strategies that prioritize parts being reused and refurbished rather than discarded and replaced. Meanwhile, plants should consider retro-fitting machines to reduce their dependence on custom critical components.
Using effective sourcing skills such as supplier benchmarking, multi-supplier sourcing, parts standardization can effectively reduce the difficulty in sourcing critical items. Other approaches include purchasing from online marketplaces, machinery refurbishers and used equipment dealers that can immediately make the part available to keep the machines running. Another option is to directly approach the manufacturer in case of bulk items.
MRO Will Play A Critical Role in Helping Industries Overcome This Crisis
Businesses first need to define the risks posed by the pandemic in order to maintain reliability in the supply chain, from sourcing and procurement to obtaining and managing products to quality control and supplier payment. MRO spend usually receives less management attention than direct expenditure, mainly owing to its long tail. Various steps can be undertaken, such as usage identification, creating cross-functional teams to mitigate downtimes and the optimal usage of existing supplies and inventory.
The COVID-19 outbreak may draw more attention to businesses over the criticality of MRO supplies. For continued availability of MRO supplies in the short-term, companies can adopt innovative strategies to continue their focus on sustaining supplies without disrupting ongoing operations. This will also help to create a framework for MRO procurement even after the pandemic.
References