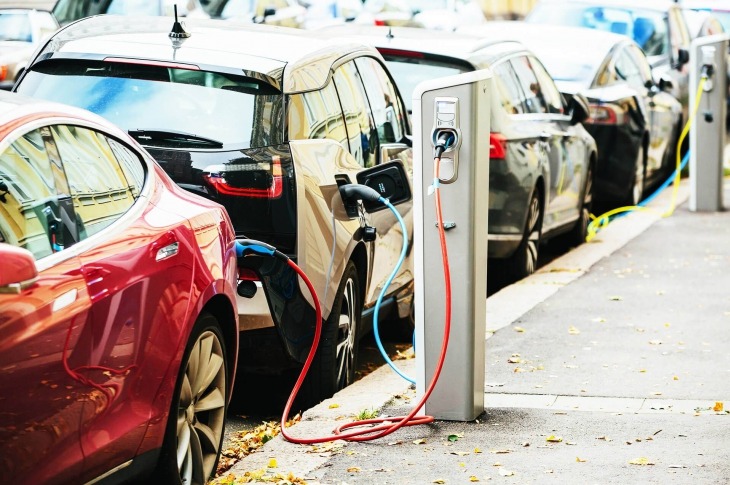 The Impact of Electric and Hybrid Vehicles on the Paint and Coatings Industry
The shift from conventional gasoline powered vehicles to hybrid vehicles and electric vehicles is anticipated to gain traction in the coming years. In 2018, the global electric car fleet exceeded 5.1 million, up 2 million from 2017. China remained the world's largest electric car market, followed by Europe and the United States. Norway was the global leader in terms of electric car market share (46%). The electric vehicle (EV) market is anticipated to register a CAGR of over 10% over the next five years.
Paints and Coatings Market Outlook
Globally, the largest contributor to the paints and coatings market is the Asia Pacific (APAC) region, particularly China, followed by the Americas. The use of coatings for new cars is driven by automotive design and coating process innovation. Automotive manufacturers are exploring materials used in car production to create multi-substrate designs and build lightweight cars. Painting is the most cost and energy-intensive process in car manufacturing and leaves behind the largest environmental footprint. Consequently, original equipment manufacturers (OEM) are focusing on simplifying the painting process without compromising on quality.
Impact on the Paint Industry
Regular automotive paint consists of four major components — binders, solvents, pigments and additives. The gradual shift to electric vehicles is a by-product of environmental awareness, which is being extended to every component that is required during the manufacturing process. This has resulted in solvent-borne paints — which comprise of urethane, lacquer or enamel — being replaced by water-borne paints, which have a significantly reduced amount of volatile organic compounds (VOCs). Moreover, water-borne paints are comparatively lighter in weight when applied, which can prove advantageous to electric vehicles as lighter cars will be commensurate with longer battery capacities and greater distances traveled between charges.
Impact on the Coatings Industry
Coatings applied on automobiles primarily are composed of phosphate, electrocoat, primer, basecoat and clearcoat. These coats primarily consist of acrylic co-polymers that provide durability. This durability is a result of cross-linking polymers with melamine, which also provides stability to the coat on the substrate surface. Electric vehicle manufacturers are exploring the use of a wide range of lightweight material alternatives to traditional steel and are looking to employ a multi-material approach to weight reduction. Some of the materials include aluminum, ultra-high strength steel (UHSS), magnesium, carbon fiber reinforced polymers and various high-strength plastics. Coating vehicles made from multi-metal substrates presents significant challenges to both coating formulators and applicators.
Coating materials are not speculated to change in the next few years, however the process of application has seen a significant change. It is now driving innovation across the entire supply chain and vehicle coating process. Despite certain material constraints, the coatings industry expects a continued change from metals towards plastic and 'smart' materials over the next ten years. Electric vehicles will employ lightweight materials like plastics to reduce the weight of the vehicle. Increasing the content of plastics on vehicles requires low-temperature cure-coating systems. The industry is moving rapidly towards an 80°C cure process from the current 140°C process and the paint process needs to be modified as a complete coating system to ensure that all coating layers are fully cured at this temperature.
Modern Problems Require Modern Solutions
Many electric cars are equipped with a self-drive mechanism, sometimes called an autopilot mode, that features advanced systems such as lane centering, adaptive cruise-control, self-parking, auto lane changing and the ability to summon the car to and from the garage and parking spot. These features make use of a LiDAR scanner that reflect lasers off surfaces to tell where objects are and accordingly make smart decisions while driving. However, the scanner has a hard time seeing some dark painted objects. PPG Industries partnered with the University of Michigan in 2018 to develop paints and coatings that are easy to spot by LiDAR scanners. PPG is actively working on paints that can store and transfer energy to EVs, which could lead revolutionize the paints and coatings industry.
Conclusion
Although the growing market for electric vehicles and hybrid vehicles is causing turbulence in certain pockets of the paints and coatings industry, it will still take 5 to 7 years to have a serious impact and revolutionize current trends and patterns. Encouraging research for innovative, efficient and affordable technologies will be the primary focus to incorporate hybrid and electric vehicles into the larger automotive industry and accordingly shift the paints and coatings market to start addressing the needs of electric vehicles. Global players such as Axalta Coatings Systems, Berger Paints India, The Sherwin Williams company, PPG Industries, Kansai Paint Co. Ltd and BASF SE have currently consolidated the sector and make it difficult for new entrants to break through. However, the advent of EVs could provide exciting opportunities for companies looking for a way to segue into the lucrative paints and coatings industry.