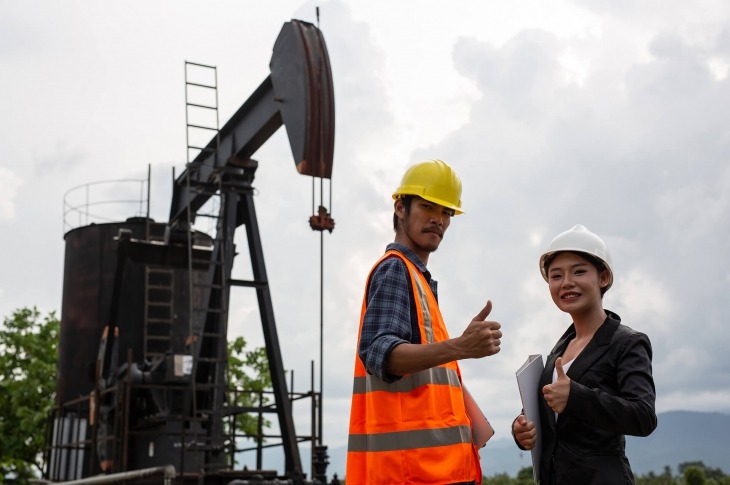 The Perennial Gloom Over the Skilled Labor Gap – Can We See a Revival?
In the aftermath of the drone attacks on Saudi Aramco's facilities at Abqaiq and Khurais in September, the global crude oil industry has been beset with political turmoil. However, despite trade challenges, the industry remains optimistic with the current uptick in oil and gas activity. Nevertheless, an often-underreported issue that has plagued the oil and gas industry for decades is the lack of availability of skilled labor and professionals. Volatility in the industry resulted in layoffs, with over 440,000 people losing their jobs1. According to surveys by the Global Energy Talent Index, this could lead to an impending severe skills shortage and a talent crisis that will only get worse over the next 5 years. The biggest skills shortage is expected to be in engineering-based roles.
The Background  
In a demographic review carried out across multiple European countries by the British Institute of Non-Destructive Testing (BINDT), 60% of their 1600 members were over the age of 50, with only 13% under the age of 402. This indicates that oil and gas is struggling with an ageing workforce. Many of these experienced professionals are retiring or nearing retirement and are being replaced by a mix of young and inexperienced engineers, which is leaving companies with large skill gaps that's hindering their progress. A factor that's accelerating the retirement of seasoned pros is the volatile and unforgiving nature of the industry. Having experienced multiple layoffs, many leave in search of more stable jobs, even when they have to take a pay cut.
Exploration and oilfield services companies are finding themselves unable to hire workers fast enough to help the industry recover. This shortage of interested and qualified workers could slow the recovery of US drilling activity. A trend of seasonality has also been observed in multiple plants that have planned shutdowns and restart activities at the same time. These shutdowns exacerbate the shortage of skilled and qualified health and safety personnel, engineers and experienced technicians, increasing their demand in order to mitigate scheduling and staffing crunches. Meanwhile, companies are focusing on managing their workforce across parallel projects. While there is a shortage of skilled personnel who possess both, technical and commercial acumen, remote operations and the adoption of automation are becoming more prevalent.
Tackling the Labor Supply Challenge
Global oil and gas operators must tackle labor shortage problems by investing in internal monitoring and staffing systems. By sub-contracting parts of inspection projects to smaller regional vendors, operators have become increasingly reliant on contractor skills and companies that provide manpower services. Over time, they have come to depend on expatriates, sourced from neighboring countries, to fill in or work with them on a contract basis for short durations.
Oil and gas companies must also understand that investing in their staff, by training and supporting them, and maintaining a constant pipeline of skilled workers could help them achieve better success and contribute significantly to the industry. With the return of rig inspection and maintenance projects in the UK and the wave of petrochemical plant projects announced for the US in response to the shale oil and gas revolution, companies are now rethinking how to retrain and upskill its people. As the industry digitizes further it is becoming essential to retain experienced oilfield workers — by temporarily shifting them to other positions — while also hiring people with emerging skillsets in data and computer science.
Conclusion
While countries in the Middle East and Persian Gulf continue to depend heavily on foreign skills, they have made significant efforts to improve the knowledge and expertise of their own workforce by setting up institutes of higher education. The Abu Dhabi National Oil company (ADNOC), in an alliance with the energy companies BP, Shell, Total and Japan Oil Development, has set up the Abu Dhabi Petroleum Institute. While the current rate of 100 graduates a year is not enough to meet ADNOC's annual requirement for 3000 qualified staff, it is still a positive trend. State-owned oil company Saudi Aramco is also establishing the King Abdullah University of Science and Technology (KAUST), and the First National Company for Human Resources (FNRCO) has strategically teamed up with TUV Nord for technical training as well as inspection, safety and quality certifications for Saudi professionals. Meanwhile, Indian companies like ONGC are reforming their HR policies and restructuring their workforce at an organizational level, while launching initiatives to promote and upskill their workforce as they anticipate the retirement of 1800 to 2000 people due to superannuation by 20213. With such initiatives setting the tone to improve in-house capabilities and by focusing on their employees, companies can look forward to tackling larger challenges with long-term success.
References:
1 Jones, V. (2017, February 17). More Than 440,000 Global Oil, Gas Jobs Lost During Downturn. Retrieved from www.rigzone.com/news/oil_gas/a/148548/more_than_440000_global_oil_gas_jobs_lost
2 Raising awareness of NDT will address skills shortage. (2015, March 16). Retrieved from www.bindt.org/News/March-2015/Raising-awareness-of-ndt-will-address-skills-shortage
3 Mishra, R. (2018, January 8). Crafting a well-oiled HR policy. Retrieved from www.thehindubusinessline.com/specials/crafting-a-welloiled-hr-policy/article9949328.ece