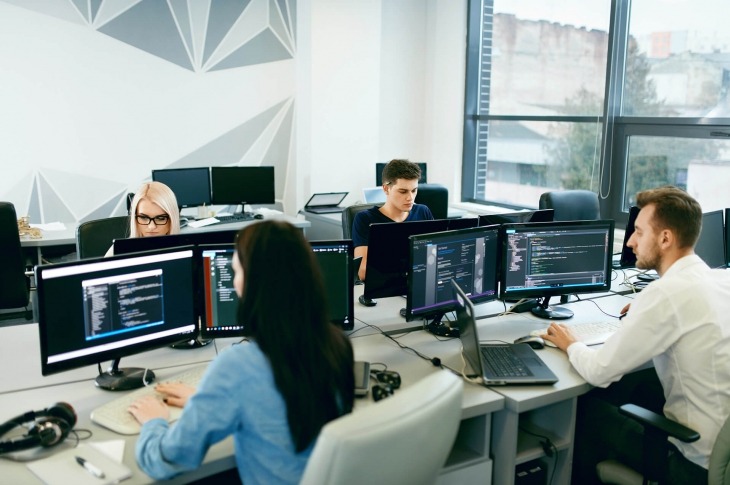 The State of Open-Source Software for Enterprises
For the last few years, enterprises across industries have been enchanted by the promises of cloud computing. However, it is another technology revolution that has been instrumental in making cloud computing so ubiquitous and attainable. This is, of course, the open-source revolution, which has gained such traction that the open-source services industry was estimated to exceed $17 billion in 2019 and is expected to reach nearly $33 billion by 2022, according to a survey from CB Insights.
Open-Source Market Dynamics
Open-source software is publicly accessible, which allows developers to exchange code and ideas in a transparent and collaborative manner. It also enables flexibility for many businesses looking to solve a wide range of problems. Currently, millions of developers contribute to community-based platforms like GitHub. The overall market is estimated to much higher owing to recent big-ticket acquisitions like IBM acquiring Red Hat for $34 billion and Microsoft acquiring GitHub for $7.5 billion, as well as the large public market valuations of MongoDB, estimated to be worth $7.9 billion and Elastic, estimated to be worth $7.3 billion.
Major suppliers are also investing in and contributing to the open-source domain. 32% of developers said that they contributed to open-source projects in 2017, which has since grown to 65% in 2019. The drastic rise in the adoption of open-source by large vendors is indicative of a changing market driven by collaborative innovation. Interestingly, Microsoft is regarded as the largest contributor of talent and expertise to open-source forums. Other companies that contribute significantly to open-source platforms include tech giants such as Facebook, Google, AWS, Intel and IBM, none of whom are open-source companies themselves. Microsoft's Azure Functions, Google's Kubernetes and TensorFlow, and other open source entities of other major tech companies are changing the way software is developed and are imparting momentum to the open-source revolution.
Open-Source Software Use Surges Among Enterprises
For business applications, open-source software is increasingly becoming the preferred choice. A survey conducted by Red Hat in 2019 showed that 68% of businesses have increased their use of open-source enterprise tools over the past 12 months, indicating that open-source software adoption is accelerating among enterprises across industries. The report also suggested that 59% of the surveyed enterprises plan to further their open-source adoption in 2020. The most prominent role for open-source solutions is in IT infrastructure modernization. 53% of enterprises are employing open-source for this purpose, while 43% employ it in application integration. Another 42% say using open-source solutions is part of their digital transformation strategy.
It has been observed that there is an increasing use of open-source in categories that have historically been associated with proprietary applications. A lower cost of ownership, access to the latest innovations, better security and the ability to customize according to your needs from the root are among the core drivers of this shift. However, challenges such as customization time, orphaned software without updates, inconsistent maintenance and data protection still lurks in the background, stopping enterprises from going the full open-source route.
Conclusion
Open-source exhibits much potential for companies to innovate and tap into new technologies. Multiple open-source releases by tech giants in recent years have clearly shown that they see tremendous value in a collaborative and open approach for creating better products. However, enterprises that are considering migrating to open-source should account for the associated challenges and risks, so that they do not to fall victim to any of the common pitfalls of using open-source code.
Sources and References