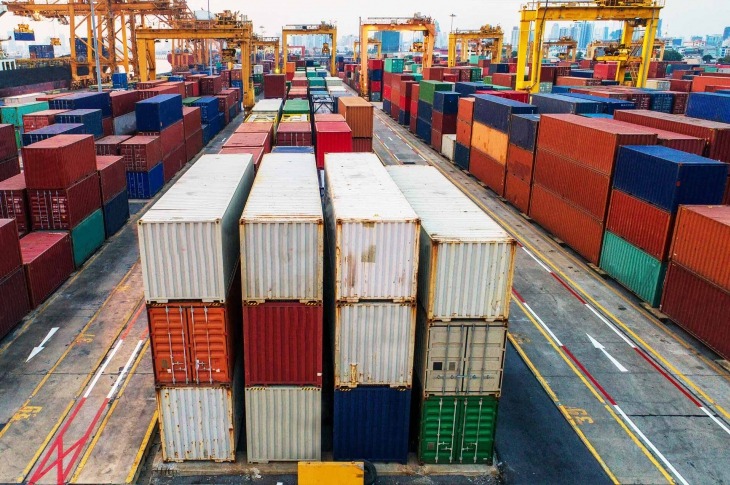 The Uber Freight App Is Here — How It Could Boost Transparency and Improve Load Tendering
In its pursuit to create a ubiquitous digital freight marketplace, Uber has now shifted its focus to the freight brokerage space (that will cater to shippers) with a newly launched desktop-based app that provides shippers with direct access to carriers, bringing in more transparency into shipments.
In the U.S. freight brokerage space today, Uber has an addressable market of $15-$20 billion, which is expected to grow at an annual compounded rate of 9 percent to $27 billion through 2022. While Uber faces stiff competition from traditional incumbent freight brokers such as C. H. Robinson, J.B. Hunt, TQL, XPO Logistics, etc., the company still expects to grow its gross revenues by 20 percent annually through 2027.
Current State of the U.S. Freight Market
The U.S. freight market is going through a period of sheer supply-demand imbalance that is leading to tighter capacity and longer lead times. This is pushing shippers to flock toward the spot market, which is now well-populated, active and volatile, making apps such as Uber Freight relatively attractive. Truck drivers/carriers are also registered on app-based platforms to source their loads, leading to better pooling of freight capacity and reigning in of the ever-rising freight rates in the U.S.
Small and medium-sized shippers are the most affected by the current market conditions, as they lack a robust transportation management software (TMS) as employed by the top bulk shippers. Tighter freight capacity, lower bargaining power compared to freight brokers and lack of transparency in the actual carrier prices lead to a relatively higher impact on their transportation costs (which is almost a lower two-digit share of their total production cost).
How "Uber Freight" Can Help
With digital brokers such as Uber Freight, small and medium-sized shippers will be able to streamline their communication process by integrating a simple workflow with job confirmation and have rates available instantly instead of having to spend hours in price negotiations. Shippers will be able to enhance the speed of the process to post a load. Creating a tender for the load will be reduced to a matter of a few clicks and once the tender is floated, the shipper is immediately offered a guaranteed cost price to move the same. Shippers also benefit from transparency in freight pricing, transfer of risk and access to all documents related to the load including proof of delivery, organized and stored for future use.
Even among service providers, Uber Freight is a silver lining for small trucking companies and independent drivers as it promotes quick payments, unlike the incumbents who have been a traditional laggard in this area. Until now, like many freelancers, truckers had to wait at least 30 days to receive a pay-out, on the other hand Uber Freight promises to pay them "within a few days, fee-free, for every single load." In cases where payments get delayed, Uber have built-in provisions to pay additional fees to truckers depending on the waiting period.
However, as Uber builds its platform from the bottom up, the company faces strong headwinds in a space that has earlier seen tech-driven start-ups such as Echo, Coyote and Redwood falter in the face of freight brokerage behemoths such as C.H. Robinson, etc., which have a huge network of trucking partners for freight capacity at their disposal.
As of today, less than 1 percent of carrier bookings by shippers are made via digital apps, but the overall trend at the shippers' end is shifting steadily toward app-based platforms as freight brokers (both new and the traditional ones) such as J.B. Hunt aggressively boost their investment in technology platforms to speed up the load tendering process and attain faster cost negotiation. J.B. Hunt alone, via its 360 app, has handled freight worth over $90 million during the first three months of 2018.
As digital players such as Uber Freight aim to beat the industry revenue growth and improve their market share in the coming quarters backed by their robust network and vast telematics data, the present situation only augurs well for shippers as well as truckers due to the transparency, improvement in efficiencies and asset utilization that it brings in its wake.
Sources: