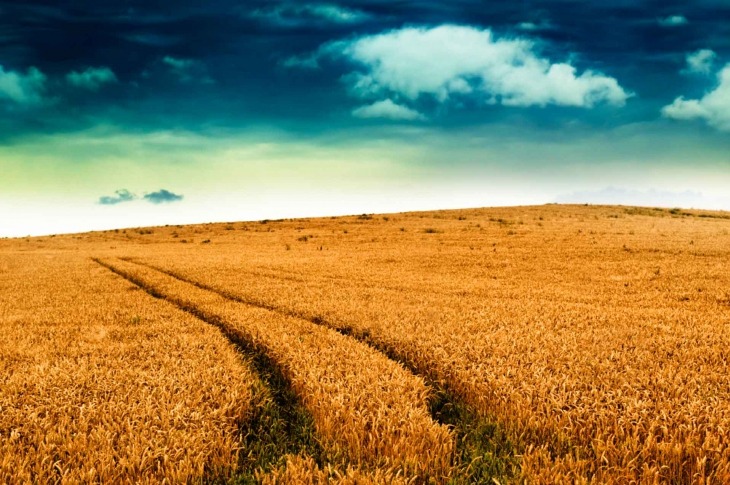 Trans Pacific Partnership: What Does the Future Hold for the US Agro Industry?
Not many imagined that the United States would back out from a partnership that they themselves rigorously negotiated throughout 2016. Recently (with President Trump), America has actually backed out from a trade pact called Trans Pacific Partnership (TPP), which was being negotiated among 12 countries: the United States, Canada, Mexico, Peru and Chile in the Americas, and Japan, Australia, Vietnam, Malaysia, Singapore, Brunei and New Zealand in Asia-Pacific. These countries together contribute to 40% of the world's GDP. TPP cannot be considered as "just" a trade agreement, as it also covered many other components like environmental commitments, intellectual property obligations, anti-corruption measures, protection of human rights, control of child labor conditions and other issues. It was also considered a balancing measure by many members for their one-sided relationship with China by re-engaging through the United States as a trading partner. As a result, Trump's withdrawal has sent shockwaves through those who had pinned their economic hopes on this deal.
Withdrawal of the US from TPP will drive a deep dent into its prestige, as until now the US was seen as one of the biggest promoters of TPP. With this sudden turnaround, even their closest allies will now think twice regarding any future pacts. Additionally, this will be a huge setback on the United States' foreign policy in the Asia-Pacific region. Another direct impact that might come to the forefront is the emergence of China as the biggest political and economic power in the Asian region, potentially filling the vacuum created by the US's withdrawal. Close US allies such as Japan, Australia, Vietnam and Malaysia will now find themselves being forced to align themselves with China. The 16-nation Regional Comprehensive Economic Partnership (RCEP) will now be the focus for many TPP nations. While the RCEP is set to reduce tariffs, it leaves out key TPP proposals such as liberalizing economies, protecting labor rights, environmental standards or intellectual property. This will be a great opportunity for China to defer its own reforms and draw countries closer.
TPP was mostly considered a boon for the US agricultural sector. Asia Pacific is the world's largest market for food and agriculture. More than 20% of U.S. farm products are exported. However, they face various foreign taxes in the form of tariffs, as high as 19% in Japan and 16% in Vietnam. Moreover, many countries impose export restrictions and provide export subsidies on food and agricultural products to promote their own domestic market, making it very difficult for American farmers to compete with them. TPP would have required its members to significantly reduce the tariffs, eliminate subsidies and reduce unpredictable export bans, thereby providing the US with new and commercially meaningful market access.
TPP would have also required complete transparency around the operations of agricultural exports, preventing any trading enterprise from receiving special government financing or restrictions on exports. It also would have ensured that all partners develop and implement food safety standards similar to those that are followed in the US, following complete scientifically-based criteria.
Abandonment of TPP is set to have a negative impact on the American agriculture industry, as it has shaken the hopes of the American agricultural sector of expanding their territory in Asia Pacific market with reduced tariffs and reaping huge future benefits. Currently, 25-30% of agriculture income for the US is dependent on international exports, and trade and adoption of TPP could have improved the agricultural sector of the region.
TPP could have helped the US increase imports of key commodities such as sugar from Australia and dairy products from other TPP countries such as New Zealand. However, the withdrawal has triggered the need for food and beverage companies to look for alternative sourcing destinations, such as Brazil for sugar, and Canada and Mexico for dairy products to meet their near-term requirements. The overall impact on food and beverage companies in US would still be minimal, though, as around 30-40% of US agricultural imports are from NAFTA countries (Canada and Mexico), whose doors remain open, at least for now.