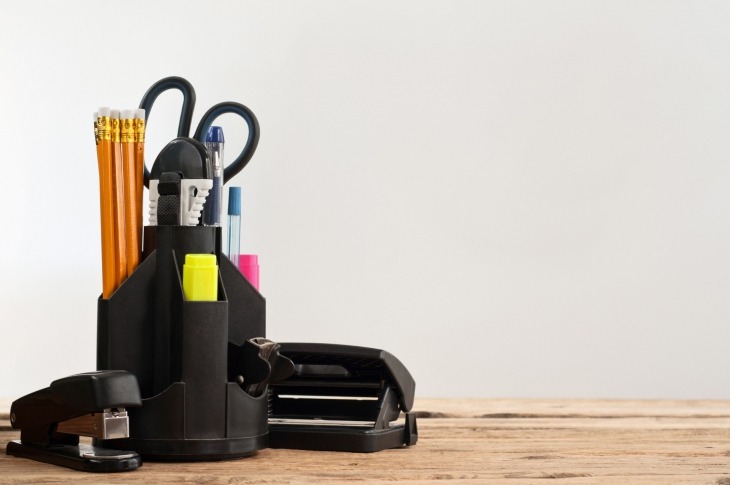 Trends in the Office Supplies Industry
The office supplies sector is undergoing a transformation that is reshaping the industry. Some of the most interesting changes include evolving customer demands, technological shifts, falling demand for traditional office supply products, and increasing competition/price reduction.
Changing customer demands
Business buyers, who have traditionally evaluated suppliers based on the quality of their products and services, are now increasingly looking for value added services as well. They expect omni-channel service from corporate suppliers (B2B), so as to gain the same level of user-friendly experience that they would get from the typical consumer (B2C) website. The fear of losing these (demanding) customers, has encouraged many office supply players to either introduce their own portals or partner with e-tailers to sell their products.
Staples, the largest global office supplier with over 2,500 stores, had invested significant resources in building their online presence, and has now become the second largest online retailer for office supplies.
Technological shifts
Like many others, the office supplies sector has benefitted from technological advancement. Along with selling their products through online channels, manufacturers and retailers are raising the bar for their other digital capabilities. They are increasingly leveraging various online media formats, including mobile-based applications and social networking sites, to expand their digital presence. This enables these manufacturers and retailers to promote and sell their products to a larger number of customers.
Officeworks, the largest supplier of office products in Australia, is active on six different social media platforms (LinkedIn, YouTube, Twitter, Facebook, Instagram and Pinterest). Officeworks invests a significant amount of resources in their social media engagements, with the objective of elevating everyday products into things that people like and share.
Falling demand for traditional office supply products
Increasing digitization of the work environment has adversely impacted demand for traditional office supplies like paper and fax materials.  The demand for smaller and smarter mobile devices (ex: iPads) has caused a reduction in demand for paper; technologies like cloud services help buyers to store documents virtually, thus making purchases of faxes and photo copiers less necessary.
Furthermore, factors including a growing trend towards green initiatives that discourage use of paper, and the birth of the virtual offices are also driving down the demand for traditional supplies from corporates.
Increasing competition / price reduction
Another significant challenge comes from the increasing competition in the marketplace. The rising prevalence of discount stores, supercentres, warehouse clubs and online retailers is posing a significant threat to traditional office supply providers, as these players are in better positions to offer competitive prices and one-stop-shop solutions to buyers due to their merchandising and (efficient) distribution models.
Key suppliers have employed mergers and acquisition as a way to beat their slow growth. Office Depot merged with Office Max in 2013; while in February 2015, Staples Inc. put in a bid to acquire Office Depot. Though the later one was called off to avoid concerns about monopoly issues and job cuts in the U.S. market, the merger of top two companies, if completed, would have significantly changed the office supplies vendor landscape.
However, the failure of the deal has adversely impacted the two entities. Following the denial of the deal, Staples engaged in a price reduction strategy for targeting medium sized firms, primarily companies with 10-200 employees. Such a move by the dominant player forces other players to cut down prices to avoid losing customers. These factors together have caused overall price stagnation and reduced profitability.
Takeaways for the Office Supplies Category Manager
A combination of these factors has resulted in a challenging environment for the sellers of office supplies. Price has become a key deciding factor, followed by geographic coverage and supply assurance. For buyers, the current environment presents opportunity to leverage through combining volume. Small and medium business units can use the booming e-tailer suppliers and consider unbundling and commoditizing their market baskets.  In the coming quarters, we also expect suppliers to strengthen their position by reducing costs and creating more efficient service.