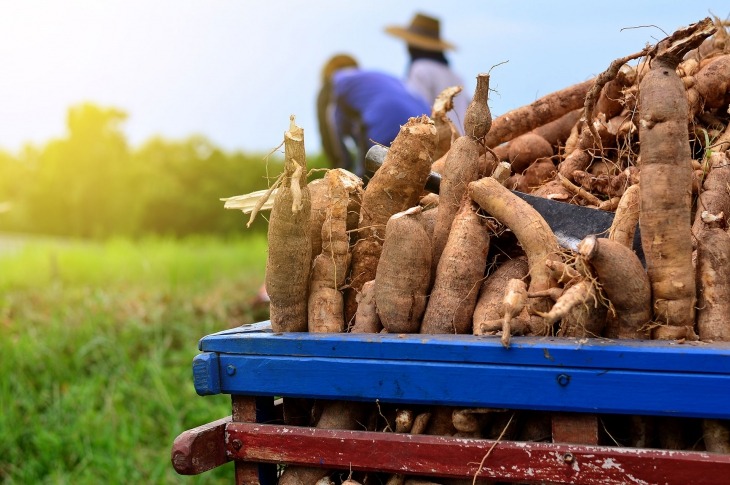 Unlocking the Brazilian Cassava Market's True Potential
Grown in Brazil, Cassava is a food staple due to its reliability to produce tubers. (Similar to a root, tubers help the parent plant by keeping food available for the future. The plant uses this stored energy to get through tough times or to support new shoots, thereby ensuring that the species survives even if the parent plant dies off.)   Cassava can be a commercial crop if it can be transported quickly to processing facilities before it deteriorates, which is not an easy thing. The Cassava root, which can stay in the ground for 12-18 months, can last only 48-72 hours when harvested because of its high water content. The solution: Autonomous Mobile Processing Units (AMPUs).  
An AMPU is a self-contained unit that can move from location to location and process the cassava within 24 hours of harvesting. It already is successful in the major African nations. One of the most notable, SABMiller, has implemented AMPU to serve its breweries there. Basically, it's like bringing the factory to the farmer. If the roots can be processed quickly a lot of wastage can be avoided and significant savings can be achieved in transportation time and costs.  
"Transporting crops on very poor roads and with high fuel costs is one of the major challenges that has given rise to the implementation of AMPU," says one industry expert.  
Here's how it works. The AMPU processes the fresh cassava roots into high Quality Cassava Cake (HQCC) that has a shelf life of more than a year. The HQCC is easily transportable by truck to a central location for further processing in a centrally located dryer plant. It can process about four to five metric tons per hour depending on daily operating hours and shift configurations. At maximum, one AMPU can process up to 100 metric tons of roots per 24 hours.  
Advantages
Farmers are paid in cash
All crops can be harvested and delivered when ready
Price for the season is guaranteed
Farmers have a ready market and can be encouraged to increase production if need be
There is a massive reduction in waste
Companies can establish regular pickups at collection sites and strategically rotate the AMPU to new areas, minimizing transport costs
  AMPU can provide a solution for an industry that needs it.