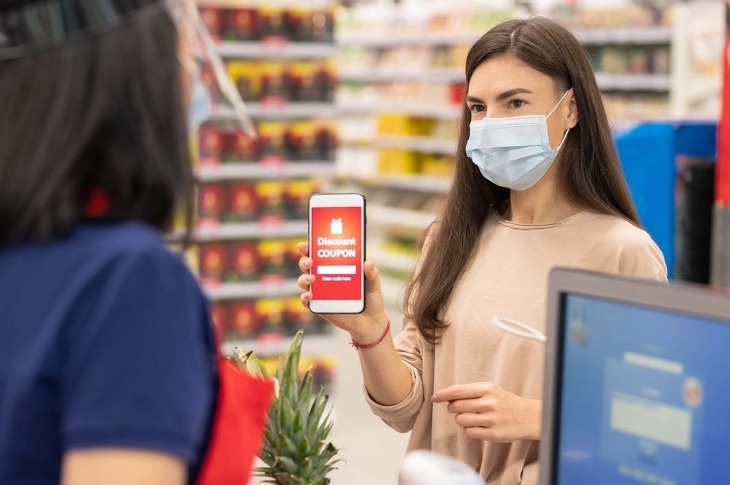 What The Coupon Industry Can Gain from Emerging Tech
The coupon industry has come long way since Coca-Cola issued the first coupons in the 1890s. Today, paper as well as digital coupons are essential tools for consumer-packaged goods (CPG) marketing.
However, despite the long history, the coupon industry, specifically coupon clearing houses, has failed to take advantage of the efficiencies of new technologies and lower the cost to serve.
Hurdles in transforming coupon clearing houses
1.  Bringing additional features to the GS1 DataBar (a machine-readable barcode) requires substantial changes to a retailer's point of sale (POS) and transaction system. This also results in complex IT integration projects that may disrupt the daily transactions these systems process.
2.  There is inertia among POS providers. They haven't done much in the coupon clearing segment even though they have the capacity to be innovators and aggregators, like creating data connectivity to organize the fragmented U.S. grocery landscape. One POS provider does offer an open ecosystem for third-party value-added apps but response has been lukewarm due to price barriers.
Rise of touchless couponing amid the pandemic
During past recessions, most recently in 2008, coupon usage saw a drastic increase as consumers began facing economic pressures. Coupon redemption increased by 15.2% between 2008-2009 during the global economic crisis.
A similar trend is visible now as the COVID-19 pandemic ravages economic growth across the world. Coupons are in high demand, especially digital coupons.
According to coupon clearing house Inmar, digital or touchless coupon redemption in March increased by 56.5% year-over-year.
The Coupon Bureau (TCB), a nonprofit coupon data exchange platform, says the overall coupon demand in the U.S. increased by 30% in the immediate weeks following the outbreak of COVID-19.
However, the temporary shutdown of clearing houses due to the pandemic left retailers holding coupons worth millions of dollars with no one to process these, leading to a negative impact on their cash flows.
The shutdown of NCH, one of the largest coupon clearing houses, in Mexico resulted in retailers either stopping or reducing acceptance of coupons.
BJ's Wholesale stopped accepting coupons over fears of coronavirus infections. Giant Food Stores has reduced the number of coupons. Kroger too is leaving coupon acceptance to the discretion of each store as of now.
This is paving way for mobile touchless couponing.
Distributed ledger technology for couponing
TCB which works with Target, General Mills and many other large CPG manufacturers, said in April that it would use Hedera Hashgraph's Hedera Consensus Service to provide an immutable log of coupon registration and redemption data.
TCB's platform will enable real-time validated and retailer-agnostic manufacturer coupons to support more strategic campaigns, mitigate fraud, and simplify the redemption and reconciliation processes.
Also, it is expected to eliminate the four-to-six-week lag of data that currently exists with processing paper coupons.
However, one of the biggest challenges in the implementation of distributed ledger technology (DLT) is its adoption by retailers.
How CPG companies can leverage DLT
The real-time validation of coupons at a retailer's checkpoint will eliminate the need for manually counting coupons and detect fraud. This will reduce the overall operating cost of a clearing house. The reduced operating cost of clearing houses can be passed on to CPG manufacturers, enabling them to invest those dollars directly into growing their sales and reaching more consumers.
Also, CPG manufacturers can save on the handling fees of 8 cents which is paid in addition to the face value to cover the cost of processing a coupon for redemption. The adoption of DLT will help in saving thousands of dollars lost due to misredemption and any fraud at clearing houses.
With manufacturers gaining the most from a data-rich and interconnected system for coupon processing, large CPG companies are supporting TBC and other industrywide initiatives aimed at creating more transparency and traceability of paper coupon redemptions.
However, the CPG community has not yet been effective in getting retailers and POS vendors on board. These companies will need to use the strength of their marketing budgets and lean heavily on retailers to invest in systems and processes that prevent fraud and misredemption.
What's Your Plan for Procurement and Supply Chain?
As 2020 turns into the year of disruption, GEP's unparalleled software and strategy solutions — featuring end-to-end digital transformation — ensure your procurement and supply chain organization stays resilient and effective. Find out how GEP can help — talk to us today.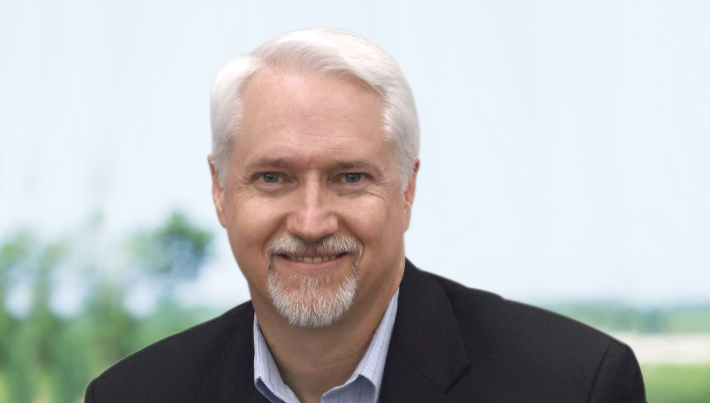 Vice President, Consulting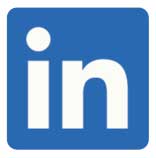 David has over 20 years of experience in leading several large-scale consulting and sourcing engagements for transport and logistics at Fortune 500 companies.
A recognized leader in supply chain management and logistics, David plays a critical role in the design, sourcing and implementation of supply chain improvements to GEP's global clients.
LET'S TALK
Sources and references: