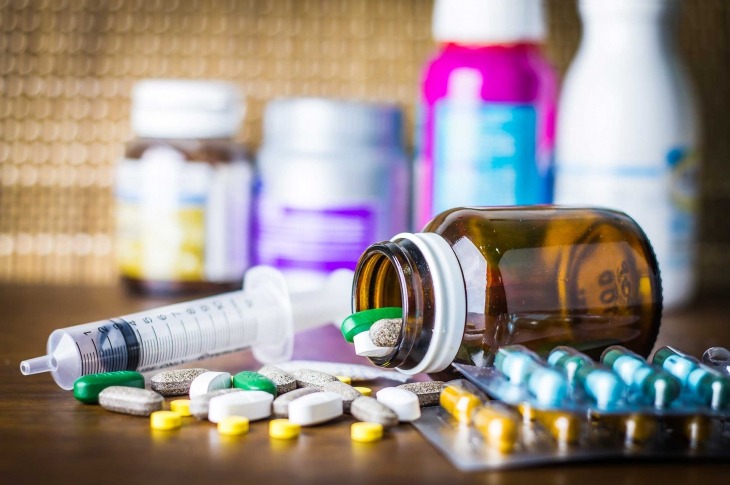 What the Healthcare Sector Should Look Forward to in 2018
The healthcare sector is set to experience major changes in 2018. All the players in its value chain — from contract research organizations (CROs), manufacturers, and technology players to insurers and hospitals — have something critical to look forward to in 2018, as the dynamic developments that took place in 2017 are expected to gain traction in 2018 and beyond. From serialization, performance-based payments to price caps, GEP takes a look at the major developments healthcare can expect in 2018.
Full-Scale Entry of Tech Giants
The medical devices sector has seen the entry of technology giants such as Apple and Google. While Google's healthcare arm, Verily Life Sciences, is collaborating with companies such as Sanofi and Novartis, Apple has targeted the digital health domain by focusing on clinical data capture and disease management. The latest entrant to create ripples in the healthcare value chain is Amazon. The company recently announced its collaboration with JPMorgan and Berkshire Hathaway aimed at reducing healthcare costs for (their) U.S.-based workers. This comes after its acquisition of Whole Foods, and intensifies speculation of Amazon's full-scale entry in the healthcare space.
Serialization Enforcement
Under the Drug Supply Chain Security Act, manufacturers and contract manufacturing organizations (CMOs) were mandated to install technological capabilities to address serialization requirements. As the market was not ready on the given deadline last year, and based on requests from small to midsized manufacturers and CMOs, the deadline was extended to November 2018.
Meanwhile in Europe, the EFPIA, EAEPC, GIRP, EDQM and PGEU are already working toward a standardized identification solution. In both cases, complete compliance is expected over the next few years.
Consolidating Market and Transforming Business Models
Factors such as shrinking margins, competition from generics, patent cliff, and higher expenses in drug development have resulted in increased M&A activity across the value chain. As a result, in reaction to the demand for consolidating the biopharma market for CROs having extensive end-to-end capabilities, the CRO market too has consolidated. The engagement model between biopharma and CRO has shifted from a bunch of preferred vendors to one or two strategic vendors engaged in a risk-sharing business model. From the demand side, hospital chains, PBMs, and insurance companies are also consolidating. This is expected to exert more pricing pressure on pharma and medtech players.
Price Controls
Last year, Indian regulatory authorities extended price caps on drugs and medical devices, causing a 15-20 percent reduction in prices. Almost one-fifth of drug volumes are estimated to fall under these price controls with caps on annual price increases.
In the U.S., Democrats — with their "A Better Deal" agenda to gain back voters — aim to tackle rising costs of prescription drugs via Medicare-governed negotiations with pharma companies on drug prices and enforcing levying of penalties for "excessive and unjustified" drug price increases.
Such regulatory measures are expected to be seen across geographies in 2018 as governments come under pressure to control healthcare costs.
Pricing Innovation
The healthcare industry is rapidly moving toward performance/value-based pricing for treatments and 2018 is expected to enforce and cement this pricing innovation. Under this model, pharma players are paid based on the performance of their drugs and not on the volumes consumed by patients.
A good example maybe the Entresto pill from Novartis. If Entresto is able to demonstrate fewer hospitalizations of patients susceptible to heart failure as compared to Enalapril, its generic competitor, its monthly cost of $375, which is significantly higher than $0.96 for Enalapril, will be justified (source: JAMA Cardiol).
Pharma companies are expected to come up with more innovative pricing and reimbursement models with payers.
Rise of Bots, Artificial Intelligence and Machine Learning
AI and machine learning are touted as game changers in the healthcare field. These technologies are being used in interesting ways, for example, as tools to identify the patient pool, analyze the real-world behavior of patients, in dynamic analytics on the changing scientific landscape for their molecules, pinpointing leaders/influencers within healthcare for a particular disease or molecule research, and for pharmacovigilance.
Few examples in this space are GSK's deal with Exscientia to identify drug molecules, Merck & Co. using the technology prowess of Atomwise to identify molecules for neurological conditions, an AI bot developed by Merck Sharp & Dohme (MSD) for pharmacovigilance, and GSK's establishment of a pharmacovigilance center of excellence.
Not-for-Profit Generic Manufacturer
A consortium of 450 U.S. hospitals represented by Intermountain, Ascension, Trinity Health and SSM Health has ventured into critical generic drug manufacturing. This is a first in the industry and is a result of these companies' frustration over several unsuccessful attempts to manage high drug prices charged by major generic drug manufacturers, as well as the need to address artificially created critical drug shortages. They have formed a not-for-profit organization that will manufacture and distribute generic drugs to hospitals at a much cheaper price. If this model continues and a substantial number of other organizations support drug manufacturing at a minimal/no-profit rate, the generic pharmaceutical companies will be impacted.
Conclusion
2018 is expected to be an exciting year for the healthcare sector — market competition is forcing pharma players to merge; price controls are being enforced by governments; innovative drug pricing methods are being adopted; and technologies such as AI are being explored and adopted in the pharma value chain. These are the key developments category managers and pharma leaders should closely keep track of.
Sources: