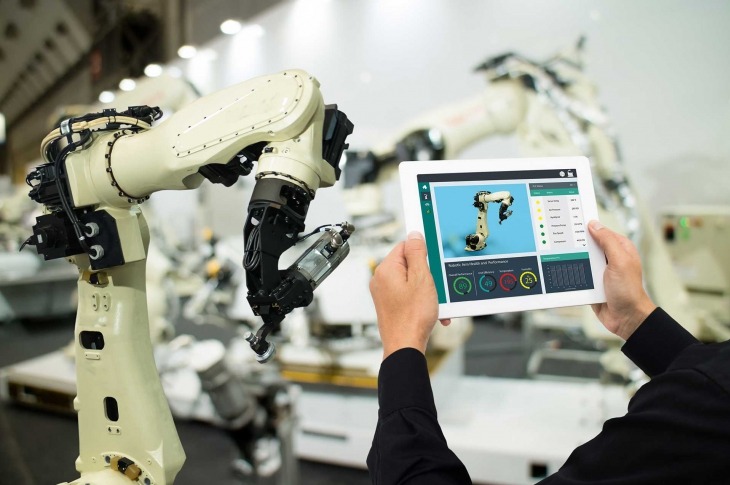 What's Making News in the IT Industry?
2017 was a year that metamorphosed the technology cate­gory in ways that one never imagined. The increas­ing chatter surrounding digital and its different pillars — robotic process automation, artificial in­telligence, Internet of Things, blockchain and cryptocurrencies, among others — has finally started to take shape, with enterprises testing the promise of such technology enablers by rolling out an array of pilot initiatives. 2018 can very well be the watershed moment across industries and sectors with such pi­lot initiatives resulting in mainstream adoption and the much-touted disruption in traditional busi­ness models.
The buzz in recent times has mostly sur­rounded a couple of events — Salil Parekh's se­lection as Infosys' new CEO (post the dramat­ic exit of Vishal Sikka, resulting from a fallout with the founding members); and bitcoin's massive price surge to cross the $17,000 mark, that represents an astounding 1600 percent growth in 2017. Disparate perspectives on Salil's likely impact on Infosys' dwin­dling reputation and the frenzy surrounding cryp­tocurrencies are topics of speculation, and we have consciously stayed away from conjecturing on the topics at this stage.
Through the current edition, we have cho­sen to put forth fact-driven perspectives on 2018 and the likely topics that shall feature in an IT sourcing manager's list. We have also produced a very detailed take on Cisco's latest acquisition of BroadSoft. Valued at $1.9 billion, this poses to be a potential game changer for Cisco who were expe­riencing an uncomfortably long gestation period with Spark. This is expected to expedite Cisco's foray into the UCaaS domain and will certainly up­set existing supply landscape dynamics. Yet anoth­er article features our analysis of how the General Data Protection Regulation (GDPR) threatens to disrupt entire industries that deal with customer data. GDPR, that is set to be implemented from May 2018, aims to safeguard the interests of indi­viduals whose personal data are being stored (and used) by enterprises. This shall require enterprises to adopt and adhere to policies and guidelines that have been enforced by the GDPR, with failure to do so resulting in massive penalties. The ar­ticle analyzes the impact of GDPR on different IT categories — data management, information securi­ty and hosting services — and changes that are likely to take effect from the same.
Finally, the spotlight section will prove useful to hardware category managers who will benefit from GEP's perspectives on enterprise networking and how the hardware sub-category can be effectively managed.
Note: We have explored each of these topics in our quarterly category bulletins, which can be yours for free for a limited time. Please reach out to Anup.Shetty@gep.com to grab your copy.