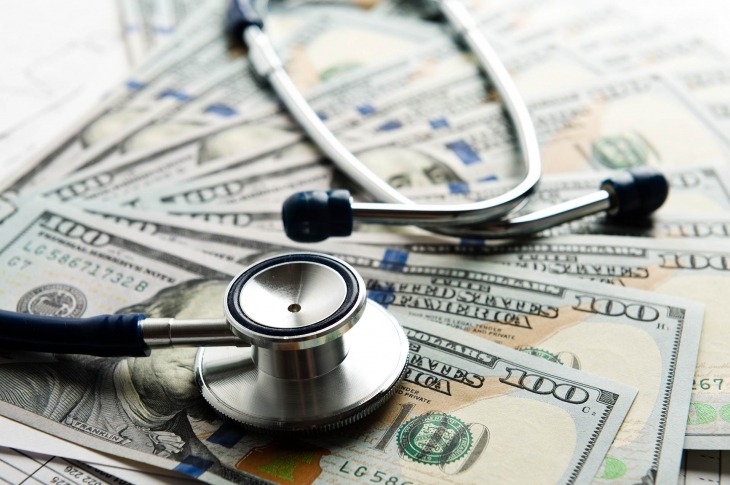 Why 2018 Has Been a Tough Year so Far for Healthcare Procurement Professionals
For procurement professionals, 2018 has been a tough year so far. Almost all major commodities have seen price upswings, making sourcing tough for procurement teams. The medical technology sector has also struggled to source vital products such as silicones and passive electric components. The following infographic takes a look at the major commodities/products under stress, the causes and potential solutions for these problems.
The factors at play for such a supply market are as follows:
High Input Cost
Raw materials are the primary culprits in the product price rise. Many materials/products used in medical devices are derivatives of oil-based polymers and are directly influenced by market prices of oil and natural gas. The per barrel price of crude oil has jumped from about $60 to $85 during the past three quarters. As a result, prices of HDPE, PVC and PP have increased by 26 percent, 9 percent and 32 percent respectively as compared to prices in the first quarter of 2017. Even products such as silicones, which are not direct derivatives of crude/gas, have seen price hikes by 20 percent. Although silica is the main raw material for silicones, methanol is the other largest component, and it is derived from natural gas, prices of which have surged by 30 percent over the past year.
In the packaging sector, similar developments have been seen in raw materials. For paperboard and corrugated boxes, raw materials prices of pulp have surged. Similarly, for aluminum foils, prices of raw materials such as bauxite, caustic soda and alumina have seen an upward trend since 2017.
Demand From Competing Sectors
Products such as electric passives — capacitors, memory chips and resistors — are essential for building electronic circuits. Traditionally, this market has witnessed commoditization and profit margin erosion due to cut-throat competition and high negotiation power of major industries such as electronics. However, the growing demand for high-performance components from assisted driving and autonomous technology in the automotive sector, IoT and industrial uses has put pressure on the supply market for commodity passives. This is because the higher margin offered by such sectors has incentivized manufacturers to allocate more share of capacity for such industries. Similarly, demand for materials like silicones has increased from the industrial, construction and automotive sectors due to an uptick in the global economy in recent years. Even metals such as nickel — essential for critical alloys in healthcare — have seen prices rise by 30 percent due to demand from the automobile sector for batteries. In packaging materials such as corrugated and paperboard products, the e-commerce sector has created a huge surge in demand. The dynamic nature of this industry results in sudden peaks and troughs in demand that are especially high in the October-December quarter, leading to supply shortage.
Full Capacity Runs and Production Cuts
For silicone, the leading manufacturers are running at more than 95 percent capacity. Similar is the situation with paperboard and corrugated packaging manufacturers. Natural disasters, such as the Hurricane Harvey, too played a role in disrupting the production of plastics and polymers.
In certain markets, manufacturers have even reduced or reallocated their capacity. For products such as commodity-passive electronic components, razor-thin margins and demand for more lucrative versions of the passives have led manufacturers to start allocating more capacity to higher-margin products.
The China Factor
China has become the largest market, consumer and producer of many goods and services. It has a substantial hold on price movements of goods across the globe, which directly or indirectly affects the healthcare sector. Let's understand the impact of China:
In paperboard and corrugated packaging, China implemented a new scrap import policy, where it banned the import of four classes, 24 kinds of solid wastes, etc., which has directly impacted the recycled kraft paper market and also the virgin fiber and kraft paper market.
In order to meet its domestic demand, China has also made bulk purchases of virgin fiber, increasing global raw material prices.
Also, a number of smaller mills with less than 300k metric ton capacity have had their licenses revoked. This, in conjugation with a crackdown on major pulp manufacturing regions as a part of its environment protection initiative, has led to market consolidation.
China accounts for 60 percent of the global aluminum production and in the third quarter of 2017, it implemented a winter production cut starting November 2017 through to March 2018, as part of the environment protection initiative. This has also resulted in price spikes.
China accounts for 40 percent of the global silicone demand. It has witnessed tremendous investments from leading players in adding capacity for silicone and its raw material, silicon metal, and as a result it has become a leading producer of silicone.
The domestic demand for silicones in China is tremendous, which leaves little headroom for exports.
An additional background factor contributing to rising costs is the stoppage in the operations of plants that are unable to comply with China's environmental regulations. Even capacity expansion permits are witnessing a longer approval time.
Such a market scenario in China for key commodities and products of importance for the healthcare sector have contributed toward influencing the upward movement of prices.
Conclusion
2018 has been a tough year for procurement professionals across industries. But it has been especially hard for the healthcare market, where category managers have raised serious concerns about securing their supply chain and managing costs as they wade in markets hit by rising raw material costs, production cuts and the demand from rapidly rising industries such as e-commerce and electric automobiles. One can expect relief in the coming years as the market stabilizes, but till then it will be a bumpy ride for procurement professionals.
Sources: