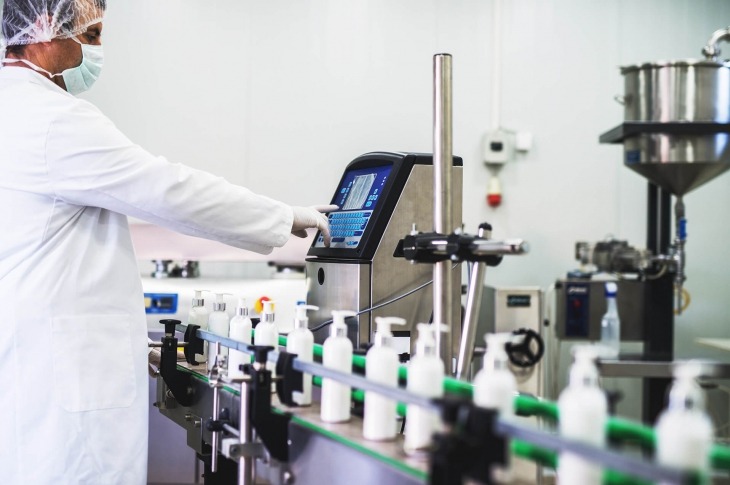 Why Digitalization Is the Way to Go for the Chemicals Industry
The chemicals industry is one of the largest and most diversified businesses in the world. The global chemicals industry is witnessing rapid changes in demand and leveraging digitalization to improve its operational efficiency has now become a vital need for the industry. However, the industry has not been as dynamic as other industries such as telecom, media, entertainment and manufacturing in adopting digital technologies. Companies in this industry are aware of the many benefits digitalization can offer in improving their supply chain. Apart from improving the supply chain, digitalization has the potential to offer quick turnaround times, pricing that is in sync with the latest market conditions and a healthier bottom line.
The chemicals industry can be further categorized into basic chemicals, specialty chemicals, agrochemicals and, to some extent, pharmaceuticals. Efficient supply chain ecosystem and logistics are the key ingredients for driving success in these segments. Supply chain management has a significant share in the total cost of ownership of the product and is critical for service-level and top-line outcomes.
Need for Integrated Systems
To achieve efficiency in the supply chain, companies need comprehensive and tightly integrated solutions that can combine demand management, planning and scheduling. This can easily integrate into manufacturing execution systems and enterprise resource planning systems. This kind of integration is critical for manufacturers to manage their assets effectively and truly optimize their production processes.
Unfortunately, a complicated blend of solutions is not well-suited for tracking assets all over the enterprise on a wide scale. When information is stored in different pockets of systems, it reduces visibility and creates the ground for silos of information to develop. Thus, schedulers, planners and leadership management must look for proxy information directly or indirectly, which affects the supply chain. Integrated systems and business processes are necessary for all divisions to enable smoother and more streamlined operations.
Supply Chain Best Practices
The chemicals industry is evolving and the simplified solutions now available are proving easier to use and support. The huge volume of unstructured data that is generated by the industry can be analyzed using advanced analytics to extract management-relevant information. This data can be used to optimize the plant's utilization rate and to make better-informed decisions across the range of a chemicals company's business processes.
Here we list some of the best practices:  
An easy-to-use interactive interface of inventory positions: This will help to maintain the required/desired amount of inventory at the most appropriate location. Advanced analytics models will help companies set and manage simultaneous inventory targets at multiple stages throughout the supply chain.
Modeling of detailed operational restraints so they can be accurately evaluated and alternatives looked for: To overcome operational restraints, there should be integrated business planning or sales and operations planning to have a clear picture of the demand and supply across functions. Integrated business planning or sales and operations planning is critical in many chemicals businesses owing to the characteristic combination of large batch sizes, process time and the seasonality of demand for some products.
Fast and robust "what-if" analysis to simulate the impact and trade-offs of business decisions holistically: Companies must make sure that the required information on previous months' demand forecasts, supply constraints and performance is provided at the right level of detail. Advanced data algorithms and statistics are essential to see improvements in demand forecasting and product segmentation.
Dynamic Scheduling: For quick and real-time response, dynamic scheduling must be in place, letting the scheduler make quick feasible changes to the schedule, considering raw material availability and batch dependencies.
Conclusion
The chemicals industry today is undergoing a dynamic growth phase and the projections for future development seem optimistic. However, to fulfill the industry's potential demands, clear visibility and highly integrated supply chain management software are the key ingredients for success. The use of process software optimization tools for monitoring and measuring performances across the entire supply chain is becoming the need of the hour.
Here are two examples of how digitalization has helped companies:
Asian Paints was only into selling paints and coatings. The company has now ventured into a downstream position and tied up with more than 10,000 retailers, where it advises customers on their product choices. The company leveraged cloud computing and in-memory engines to gain real-time insights into their customers' networks, which enabled it to provide personalized suggestions to customers.
Monsanto's key focus previously was selling seeds and agricultural chemicals. The company now answers the pain points of farmers with relative ease, thanks to advanced analytics. Monsanto now delivers improved yields on the back of patented recipes using analytics that are specific to a farmer's operations.
For many companies, digitalization can substantially increase profit margins:
A polyurethane manufacturer used advanced analytics on many data points from the key production processes at its plants. This helped the firm fine-tune its operations, resulting in an increase in the output by a significant volume without the need for any capital investments. The exercise also resulted in cost savings by reducing the plant's high-pressure steam.
One of the major specialty chemicals manufacturers used advanced analytics to optimize their production process and provided detailed real-time updates to plant operators through a customized mobile application. As a result, within one month of implementation, the company witnessed a significant improvement in its production efficiency and a reduction in energy consumption, which directly impacted its profits.