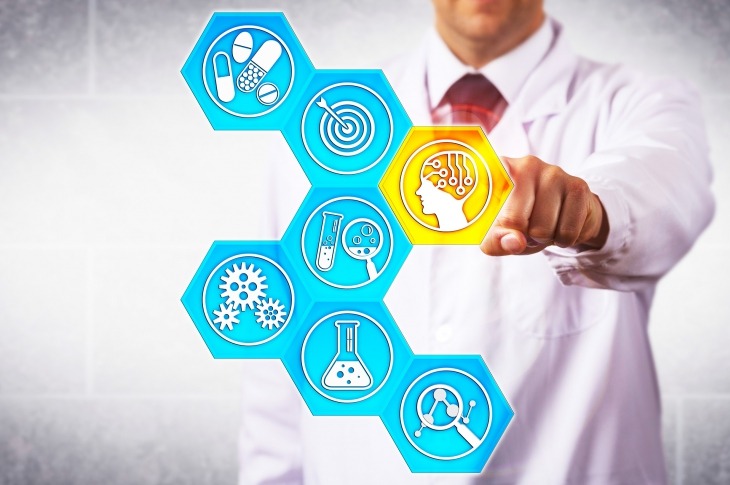 Why Life Sciences Companies Are Opting for Artificial Intelligence-Based Digitalization
To establish long-term sustainability, the life sciences industry is undergoing a major transformation through the implementation of digital platforms such as Artificial Intelligence (AI). However, life sciences companies will need to develop a digital strategy along their entire value chain to stay competitive. Collaborating with various digital platform providers is mandatory for these companies to keep pace with the industry dynamics.
Increasing Investment in Technology
The life sciences industry is reinventing itself on the back of technological advancements coupled with global access to data with cloud capabilities and other digital platforms. Leading life sciences organizations are investing significantly across their value chain and are engaging with a broader base of vendors/partners in drug developments at various stages, right from R&D to commercialization. The majority of life sciences companies anticipate an unprecedented increase in the pace of technology advancements over the next few years.
Growing Presence of AI
AI, which has slowly been established on an initial level, is now seeing a growing uptake in the life sciences industry, starting with drug discovery and drug development and being used in different applications across a product's life cycle. According to Jan Sagal, senior conference producer at NextLevel Pharma, "There are many stages of early drug discovery that are expensive to conduct, take time and are labor demanding. If pharma companies proceed through these various stages faster with automation (that is, hypothesis to target, target to hit, hit to lead, and so on), they will eventually save money and time, and increase success rates."
Collaborations With AI Platform Providers
Collaboration with various digital platform providers enables life sciences firms to explore opportunities to integrate digitalization in the drug development process. Platform-based digital ecosystems come in three primary configurations — patient services platforms, which help life sciences companies to transition from volume- to value-based business models; platforms that aggregate data from various organizations to help accelerate discovery and innovation; and platforms that support IoT integration. To increase visibility into new innovations in digital health, life sciences organizations should consider investing in health technology innovation startup initiatives through collaboration.
Pharmaceutical and life sciences organizations are partnering with AI platform providers for many of their applications across drug discovery and development. Alex Zhavoronkov, co-founder of U.S.-based Insilico Medicine, says, "In 2017, almost every large pharmaceutical announced a partnership with one or more AI startup. Recently, in February 2018, Roche paid $1.9 billion for the acquisition of Flatiron Health (a five-year old company). It is important for industry players to explore the strengths and weaknesses in the startup environment."
The life sciences industry is currently spending over $1 billion per drug for development, and it takes close to 15 years to introduce a new drug. Due to low rates of success in drug discovery, industry players are now looking to leverage AI technology to improve efficiency and save costs. However, shortage of technically skilled AI talent is one of the biggest challenges companies face in implementing AI. To mitigate this challenge, many biopharmaceutical companies that are looking to incorporate AI into drug discovery are acquiring talent from developing countries.
Sources: