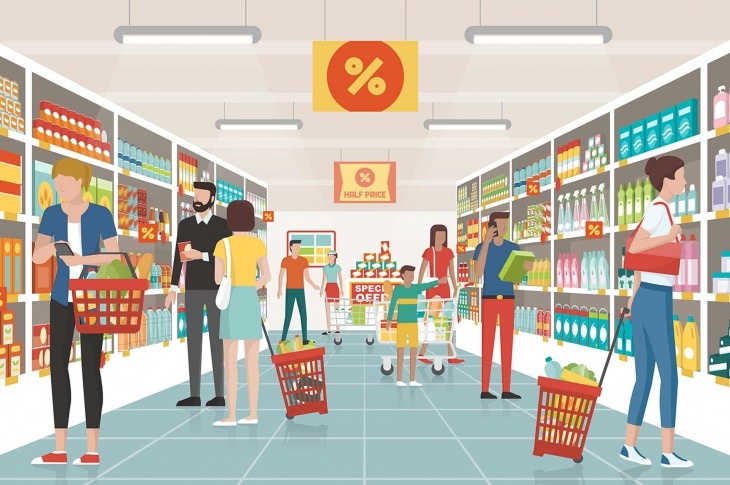 Will the Growing Adoption of Retail Direct Data Replace Syndicated?
For decades, Consumer Packaged Goods (CPG) firms have been dependent on third party companies to provide them with store data for their products on different levels. Syndicated data providers, Neilsen and IRI (and SPINS) have created an oligopoly in the marketplace and offer data on stores and products, in a geographic market or channel across categories. They also offer competitor data to help CPG companies plan their sales, promotions and marketing strategies. Needless to say, syndicated data requires a heavy dollar investment. These subscriptions can run into the millions of dollars per year, making them a continual pain point for CPG companies.
However, the recent trend shows movement towards a larger collaboration of retailers and CPG companies. Many retailers have started sharing direct data from stores with their suppliers, including POS, inventory and loyalty data - all in real-time. There are several benefits to be had from collaborations like these, including reduced out of stocks, better forecast accuracy, reduced inventory in channel, advanced price and promotion optimization, and better SKU rationalization, to name a few. The best part about using retailer data is its low investment.
Most retailers provide free data, while some sell it through their third party vendors. Some CPG companies also rely on brokers and sales agencies for cleaning and analysis services around retailer data.
Unfortunately, direct retailer data also has its limitations. Retailers share only supplier data and not competitor information, so if the data is extracted to plan promotional campaigns or for strategy around a particular geography or channel, the data alone won't suffice. Additionally, direct retail data requires investments in cleansing and analyzing the raw data. Unless CPGs deploy a robust demand signal repository and analytics strategy, data typically features only chain-level analyses of product performance, and does not provide consistent insights on recommended actions at a store-level.
Often the supplier-retailer data sharing depends on the supplier's bargaining power, which largely translates to its size. For larger CPGs with high item categories, retail direct data will be a beneficial model due to exponential supply chain growth, crucial process and promotion management, and important supplier-shopper relationships. These factors aren't that important in the case of a small CPG due to lower SKUs, static item categories, thin IT staff and lower volume with one retailer, so syndicated data might be a more cost-effective proposition.
Though retailer direct data has been gaining popularity for the last few years, thinking that it will replace the need for expensive syndicated data is misguided. Both types, though closely tied, address very distinct needs and objectives. A smart approach would be to go hybrid; many CPGs are realizing the value of using a blended approach. This includes filling gaps of syndicated data with retailer-direct data and special loyalty data for fact-based selling.
A blended approach not only ensures reduced investment in data, but also a better collaboration with retailers for business planning. So, while the retailer direct data route is definitely thriving, replacing syndicated completely may not be an option.