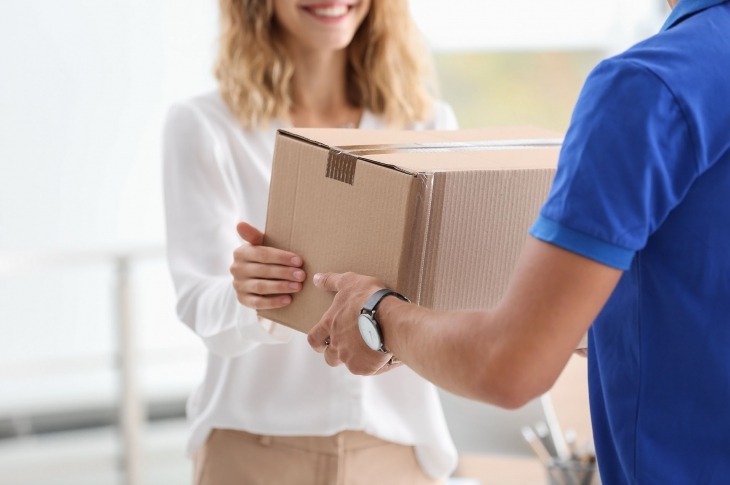 Will the Direct-to-Consumer Model Eliminate Retailers in E-Commerce?
Historically, retailers, distributors and dealers have been an omnipotent force in the traditional business world, as they are entitled to a percentage of the sales. This exhibition of protectionism is losing its stronghold with the advent of the Direct-to-Consumer (DTC) model, which enables manufacturers to sell directly to consumers without being reliant on middlemen. The popularity of the model can be gauged by the fact that more than 40 percent of CPG companies in North America have already launched or are planning to launch the DTC channel by 2018.
Growth Drivers for DTC Model
The trend of the DTC model is more prominent in the U.S., driven by the following advantages to marketers:
Direct relationship with consumers: Consumers now demand a seamless experience, and the DTC business model enables marketers to do just that. Consumers can now place orders online from the comfort of their homes and can avoid the hassle of visiting a retailer or dealer. The DTC model provides marketers with a fabulous opportunity to create brand relationships with consumers.
Quick adaptation to consumer needs: With the middle tier eliminated, marketers can communicate directly with consumers and understand their likes and pain points more closely. Although the time window to rectify any issue is reduced, the possibility to engage with and delight a consumer becomes more realistic. Further, the marketer does not have to bend to the whims of the retailer and can work more creatively and efficiently.
Collection of consumer data: Another compelling reason to sell directly to consumers is the chance to gather enormous amounts of consumer data. This enables brands to craft customized shopper experiences for their consumers.       
Positive financial effect: Minimizing distribution costs will enable marketers to reduce the prices. The logistics costs can be substantially reduced through the DTC channel, as brands can bypass showcasing, selling and delivering products to the wholesale accounts.
Examples of Major Brands Taking the DTC Route
Nike is focused on its DTC channel and aims to reach $16 billion through the DTC channel by 2020 (a whopping rise of more than 140 percent from 2015). Top brands such as Coca-Cola, Dollar Shave Club, Kellogg's, Unilever, Casper and Warby Parker have also adopted the DTC approach in recent times.
Some companies such as Tesla Motors are aggressively pursuing the DTC model in the U.S. A legal tussle between Tesla Motors and MADA (Missouri Automobile Dealers Association) took place in 2017, and this finally culminated in a victory for Tesla Motors, when the court gave permission to the manufacturer to sell its cars sans the dealers.
Retailers' Point of View
Retailers have faced challenges in connecting emotionally with consumers, which has led to the success of the DTC model. Retailers will have to revitalize the touch points that will not only engage consumers deeply but also pay attention to their likes and preferences. This will require them to invest in data significantly so they can learn about the consumer throughout their shopping life cycle, understand their pain points deeply and offer solutions creatively in real time.
Retailers cannot afford to be just one-stop shops; they need to focus on delivering outstanding shopping experiences by making them personalized. The tricks of the trade have already been exposed by the DTC brands, which retailers need to imbibe to stay relevant.
Impact of DTC on Marketing Strategy
The brands are investing in a mobile-only world as one of the direct consequences of the DTC model. This has greatly boosted the app industry. For example, Nike enables its customers to directly order their phones through its app SNKRS. Mobile commerce enables marketers to bolster their sales channels with a faster and more convenient medium.
The DTC model has pushed the marketing strategy to be focused on digital engagement that is designed to attract primarily the millennials' attention by studying their digital sharing habits. Warby Parker, a prescription eyeglasses company, is a prime example in this space. It encourages its customers to post their photos wearing their trial frames. This is followed by style advice, comments and likes from friends,  setting in motion a process for a large pool of brand advocates. In addition, big data and analytics have become an integral part of the DTC model to garner real-time insights on consumer behavior.
Last but not the least, product design has become an integral part of the marketing strategy, irrespective of the consumer buying experience being physical or digital. The aspects of engagement, participation and sharing need to be embedded in the product itself, rather than keeping them as a post-sale strategy. For example, Venmo, a mobile money transferring app, has simplified the tedious task of splitting the dinner bill.
Conclusion
However, the DTC model has its own set of challenges. The marketer should understand the end consumer thoroughly to ensure that the direct sales effort enhances the customer experience and doesn't jeopardize it. In addition, the marketer needs to ramp up its social media capabilities across platforms as it needs to creatively engage online consumers.
The impact of the DTC model on procurement will be significant as brands increasingly look to circumvent traditional retailers and reach their customers directly. However, marketers will need to be cognizant of the shopping behavior of consumers and strengthen their supply chains (fulfillment, inventory flow). This will require them to inculcate greater transparency in their supply chain, develop a single platform for supply chain teams and ensure real-time tracking of goods.
DTC as a business model is at a rising curve and marketers will do well to learn the tricks of the trade as early as possible.
Sources: