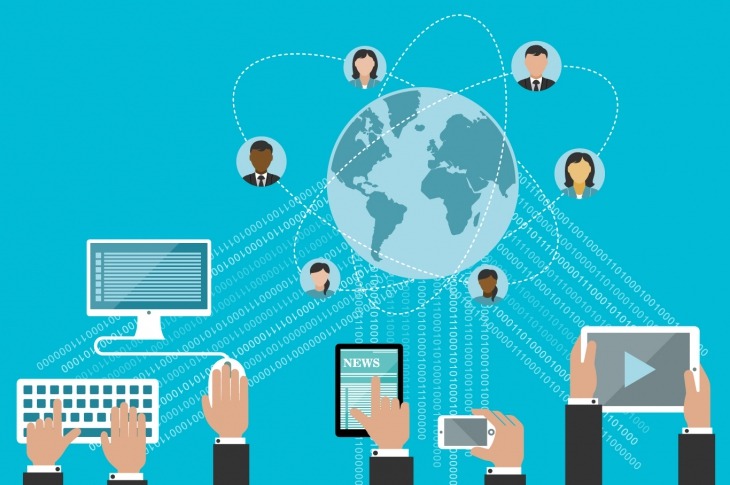 Is Winter Coming for the Duopoly – Google & Facebook?
As we all are aware, around 90 percent of the growth in media spend is concentrated on Facebook and Google. The remaining 10 percent is left among other content publishers to fight over. This has created some challenges in the media industry.  With the duopoly's dominance in mind, German and French publishers are joining forces to take on Facebook and Google.
The French Revolution
Until now, the French media market was highly fragmented, with advertisers dealing with Facebook, Google and dozens of publishers. In July 2017, an alliance formed between Le Figaro and Le Monde, two traditionally fierce newspaper rivals, in the field of advertising. Advertisers can book digital ad campaigns across the allies' combined portfolio by using the same display or video ad format. The alliance is named Skyline, and has generated 35 million unique users and placed them in the fourth position behind Google (44 Mn), Facebook (40 Mn) and Microsoft (36 Mn). With the brand safety crisis looming over the advertising industry and unreliability of advertised hearings by platforms, Skyline is a knight in shining armor. The alliance ensures advertisers visibility, which is monitored and guaranteed through an independent partner, Integral Ad Science.
The German Resilience
In a similar vein, Germany is also forming industry alliances to prioritize consumer data privacy and compete with the duopoly. In August 2017, the country's biggest broadcasters ProSiebenSat.1 Media SE and RTL Group have joined forces with an ISP called United Internet. In the same month, Axel Springer, owner of titles like national newspapers Bild and Die Welt announced that they joined the alliance. The alliance also includes auto manufacturer Daimler, insurance juggernaut Allianz and Deutsche Bank. German airline Lufthansa, telecommunications company Deutsche Telekom and IT security company Bundesdruckerei signed on in August 2017, bringing the total number of members to nine.
The goal of this alliance is to provide a single login for customers across all partner sites that comply with the new data privacy regulations. By pooling their data together, publishers are creating an alternative and comparatively large data set. This will reduce publishers' and advertisers' reliance on digital media heavyweights like Google and Facebook for user data. Publishers will then be able to tap into Emetriq (a German company integrating publishers and marketers) to target ads against metrics like social demographics, behavioral and purchasing data, and contextual data. Enhanced ad targeting capabilities will enable these publishers to attract more business from advertisers. 
Marketers suffering from transparency and brand safety issues are likely to find a safe haven with these alliances. The onus now lies with category managers to evaluate alternatives in the industry rather than relying only on Google and Facebook.
Sources: