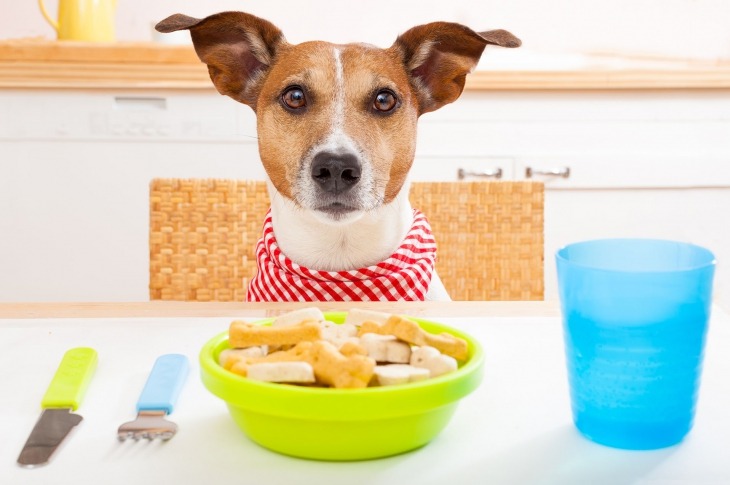 Acquiring Pet Shops Buoys Operating Profits for CPG Companies
Traditionally, the pet food manufacturing industry focused on packaged and ready-to-eat food products that were made using cheap additives and meat by-products as input ingredients. The widespread use of additives such as food dyes, preservatives and carrageenan resulted in an increase in health issues for pets. Consequently, the pet food industry is experiencing a surge in concerns about their ability to deliver products that provide pets with high nutritional standards. As pet parents shift towards organic, premium and natural substitutes for their pets, quality standards of pet food are approaching the levels of human food. This synergy in food quality has led to a rise in acquisitions of pet food companies by CPG giants. These acquisitions have not only helped major CPG companies widen their portfolio but have also facilitated the pet industry to leverage the matured supply chain practices prevalent in the CPG space.
Growing Linearly by Integrating Vertically
Approximately 80% of pet food manufacturers used to traditionally source ingredients through brokers. Thus, with the entrance of CPG players, the overall industry supply chain is expected to be optimized, which would boost operating profits. CPG giants, like Mars and Nestle, generally manufacture in large batch sizes and hence prefer sourcing directly from producers to minimize the involvement of intermediary brokers in the supply chain. Some CPG companies go a step further by venturing into their own ingredients manufacturing units and subsidiaries, making procurement even more cost effective. Vertical integration is also evolving, with CPG players like PepsiCo and Kellogg's sourcing directly from their own sustainable farms, which has led to huge savings in their operational spends.
Fewer Recalls, Greater Savings
The United States Food and Drug Administration (FDA) has a very stringent and rigid set of standards for consumables produced and distributed by CPGs, which companies in the space are extremely well-acquainted with. As their entire business is built around these standards, the quantum of product recall cases in the CPG industry is very low when compared to the pet food industry. CPG players are well known for their advanced product recall management strategies, owing to their extensive experience in production and distribution of human food. Whereas the pet food industry consistently reported numerous instances of product recalls, primarily due to contamination in the pet food and a lack of sterility. As CPG companies will run their pet food divisions through their existing system of checks and balances, the frequency of product recalls is expected to fall significantly, which should generate significant savings in the overall pet food space.
Successful Acquisitions Are Only the Beginning
CPG companies have already started to revitalize business growth in the pet food industry. In 2018, global CPG giant General Mills acquired pet food brand Blue Buffalo in a deal worth $8 billion, capitalizing on the trend towards pet humanization and premiumization. After being acquired, Blue Buffalo's operating profit increased by 82%, bringing a new and major source of diversified revenue generation for General Mills. Similarly, J.M. Smucker acquired Big Heart Pet Brands in 2015, enabled the company to focus on growth in a new category. One shouldn't be surprised if American Nutrition, a company in the premium pet product space, is taken over or acquired by a major CPG brand in the near-future.
Conclusion
We can expect to see see more CPG players acknowledging the pet foods segment as an opportunity to diversify their revenue streams and move into fast-growing business. Acquisitions are expected to be the go-to strategy for CPG companies looking to break into the pet foods space. The pet foods industry will thus evolve in its sourcing practices — minimizing the involvement of brokers and focusing more on the direct sourcing of organic ingredients. This will result in improved operational expenses for the pet food segment and an increased margin of operating profits for CPG companies. The industry might also experience a transition in the packaging space. For example, we may expect a rise in single-serve SKU's for pet food. The space is nevertheless expected to grow as CPG companies leverage their expertise in manufacturing food for humans to manufacturing food for human's best friends.
References