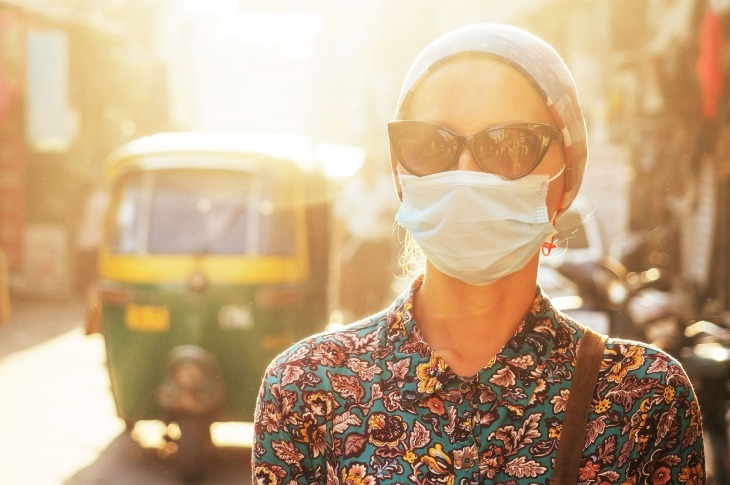 Bharat Stage VI Regulations: Will India Breathe Easy in 2020?
Inspired by standards introduced in the European Economic Area (EEA), the Bharat Stage Emission Standards (BSES) were instituted in 2000 by the Government of India to regulate air pollutants from automobiles. At present, India follows Bharat Stage IV (BS IV) standards, but in April 2016, the Indian Ministry of Road Transport and Highways took a bold step. Rather than advancing to stage V, the Indian government decided to skip a step and announced that Bharat Stage VI (BS-VI) will go into effect from April 2020.
The primary target of these norms is to restrict sulfur, carbon and nitrogen oxides, along with hydrocarbons and particulate matter. For example, BS IV compliant fuel consisted of 50 ppm (parts per million) of sulfur, which will be drastically reduced to 10 ppm in BS VI compliant fuel. Historically, the India's air pollution standards have lagged behind EU standards by about 5 years in metropolitan cities and approximately 10 years nationwide. However, with numerous Indian cities suffering from severe air quality problems, the decision to leapfrog from BS IV to BS VI is a major step towards curbing severe effects of air pollution in India.
How BS VI Will Revamp Your Engine
BS VI regulations will pose a herculean task for vehicle manufacturers to roll-out compliant passenger and heavy-duty vehicles. Due to the short time span between the two regulations, the Indian Government has offered manufacturers a relaxation period of 3 to 6 months to sell their stock of BS IV vehicles. The norms call for the mandatory installation of on-board diagnostics (OBD) units in vehicles. The OBD unit will recognize likely areas of malfunction to ensure the optimum efficiency of the sophisticated emission control device (ECR), which is to be fitted on all BS VI vehicles. Along with an OBD unit, the presence of a real driving emission (RDE) system on all vehicles will be essential to enable real-time emission tracking. From a hardware perspective, spark-ignition motors that use diesel will have to fit a diesel particulate filter (DPF) and petrol-powered engines will have to employ selective catalytic reduction (SCR) equipment or a lean NOx trap (LNT). In simple terms, these additions act as a purification unit installed directly onto the engine's exhaust, filtering out the harmful emissions and particulate matter that heavily contribute to rapid environmental deterioration.
The Impact of BS VI on Buying a Vehicle in 2020
Automakers are expected to pull the costs of their current vehicle inventories in order to invest in manufacturing engines that are compatible with BS VI fuel, but the questions on the minds of buyers and vehicle owners in India is how are the BS VI regulations going to affect the prices of vehicles and fuel, and perhaps most importantly, will BS IV compliant engines be able to run on BS VI fuel? People currently driving a petrol vehicle have little to worry about when it comes to BS VI compliance, however that is not the case with diesel vehicles. The older generation of BS IV engines require excess sulfur to act as a lubricant for diesel injectors. As BS VI fuel will have almost 80% less sulfur, this will wear out the injector prematurely due to less lubrication. On the flip side, a BS VI compliant vehicle running on lower grade fuel could lead to a damaged DPF and an expensive replacement. Compared to petrol vehicles, the increase in fuel prices will be felt more acutely for diesel vehicles. Additionally, as more purification processes will be employed, prices of fuel are speculated to rise accordingly.
The Automaker's Point of View
Since the announcement in April 2016, automakers have had to reconfigure their manufacturing activities to produce cars that will adhere to the new regulations. Leading Indian car manufacturer, Maruti Suzuki India began launching BS VI variants of its popular models, such as the Baleno, Alto and S-Presso, in April 2019 and is expected to convert 70% of its inventory to BS VI compliant cars by the end of 2019. Maruti also announced its plan to phase out all of its diesel cars by April 2020, as they will not be able to meet the more stringent norms. German carmaker Mercedes-Benz launched a BS VI compliant E-Class in 2018, which introduced AdBlue, a liquid solution that converts harmful NOx from the engine exhaust into nitrogen and water. The inclusion of these technologies is increasing the cost of manufacturing but seem to be preemptive strikes on worsening air quality in India's major cities, a move that would go a long way in the coming years. The new BS VI regulations are expected to reduce the emission of harmful NOx by approximately 70% from diesel engines and close to 25% from petrol engines.
The Verdict
The current slump in the Indian automobile industry is likely to change for the better with car manufacturers offering heavy discounts to rid themselves of soon-to-be obsolete BS IV vehicles. Buyers looking to purchase these discounted cars must invest in petrol variants, as they will be able to adapt to BS VI grade fuel much more smoothly compared to diesel vehicles. Adopting new technologies and extensive research to reduce fuel emissions will add to the overall vehicle cost, but this increase in the prices of vehicles must be viewed as a minor issue compared to the cost of healthcare that India incurs on account of breathing toxic air. As the second most populous country and one of the world's top car manufacturers, it is imperative that India take drastic steps, such as the introduction of BS VI regulations, to ensure environmental sustainability and livelihood of generations to come.