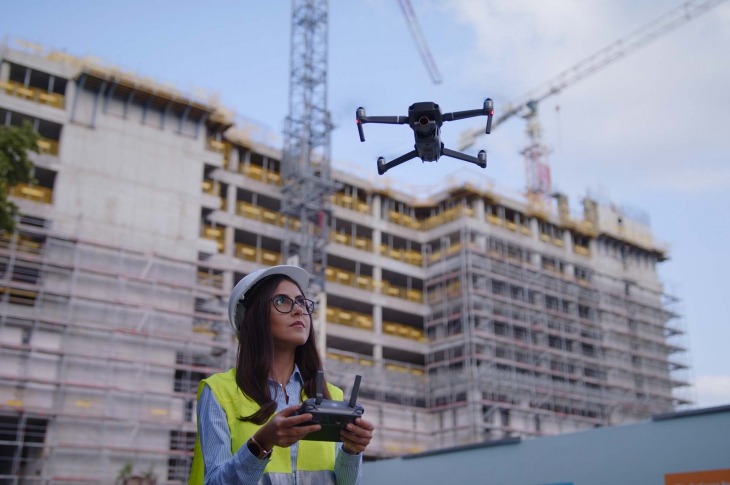 Can Drones Save the Construction Industry from Escalating Costs?
The construction industry has many inefficiencies in the way it operates. Large construction projects take 20% longer than scheduled and 80% go over the planned budget, frequently even doubling the budgeted amount. Productivity in the construction industry hasn't improved as well, with figures remaining stagnant since the 1990s.
Drones to the Rescue?
UAVs (Unmanned Aerial Vehicles), commonly known as drones, are aircrafts without a human pilot on board and usually controlled remotely by an operator on the ground. Consumer-grade drones have seen significant development in last few years with price decreases making them more accessible.
Using drones in the construction industry is not a new concept, however, its application has been limited to the pre-planning and design stage, primarily for site surveys and mapping.
For mapping, drones have replaced helicopters while software has reduced labor requirements. The drone can quickly and easily access almost all areas while capturing information including images, laser mapping and even video footage. Meanwhile
Drones have helped in surveys and inspecting exterior parts of structures that are difficult or dangerous for human approach. Drones can be flown easily to these locations and video footage can be analyzed in real time. Furthermore, setting up drones is much cheaper and quicker than setting up scaffolding, harnesses and other safety equipment for human inspection. Thus, drones not only save time and money but also improve site safety and reduce risk, consequently lowering insurance costs.
Using drones in other areas of construction like execution and monitoring can provide further efficiencies and cost savings.
The Future Potential of Drones
Drones provide a huge advantage in the planning stage but their real potential to add value might be in the execution phase where the construction industry is facing cost escalations.
Using images from the drone and photo-geometry software, precise volume measurements could be gained. Payments to contractors are made as per the amount of work done and this analysis will help reduce the margin of error in such calculations while providing real time work done on a daily basis for better progress tracking.
Modern drones have advanced measuring equipment like laser scanners and high-resolution cameras, which can capture precise measurements. These captured points can be converted into a site visualization that can be overlaid with the design plan to monitor deviations. Site managers can then identify these deviations and take corrective actions sooner, preventing cost overruns and delays.
Construction and site managers need to be updated on the progress of work and validate it before moving to the next phase. Traditional methods for site progress require manpower, co-ordination and equipment that is time-consuming and costly. Using drones, a larger area can be covered remotely, leading to faster checks and validation.
Drones can also help with inventory tracking for raw materials, managing and monitoring the movement of large equipment and many other similar tasks with improved time and cost efficiency while improving safety.
Previous methods required expensive equipment like laser scanning and helicopters and took days or even weeks. Now drones can conduct similar surveys within hours while requiring less manpower and equipment.
Inhouse v/s Outsource
The next big question with drones is whether construction firms should have an in-house program or outsource to drone service providers. The answer to this is depends on application requirements. For general mapping, imaging and photography related services, outsourcing could prove lucrative as there are an increasing number of experienced service providers and it's cost effective. Drones with specialized survey equipment for construction like lasers and scanners are limited and expensive. In any large-scale project, having an in-house program may be cost-effective over a longer period as compared to outsourcing. Investment cost over the term of project needs to be considered before making a definite decision. In either case, drones will provide significant cost savings in comparison to traditional methods.
Roadblocks: The Problem with Drones
Operators need to be trained specifically for construction sites, which have hazardous conditions. Whether in-house or outsourced, mandatory training must be provided to the operators.
Regulations for drones vary according to country, size and type of equipment being utilized on the drones. Necessary permits and approvals need to be taken from regulatory authorities before operating drones. Also, operators need to be licensed. Regulations for operating commercial drones are being relaxed and specific regulatory bodies are being set up.
What's Your Plan for Procurement and Supply Chain?
As 2020 turns into the year of disruption, GEP's unparalleled software and strategy solutions — featuring end-to-end digital transformation — ensure your procurement and supply chain organization stays resilient and effective. Find out how GEP can help — talk to us today.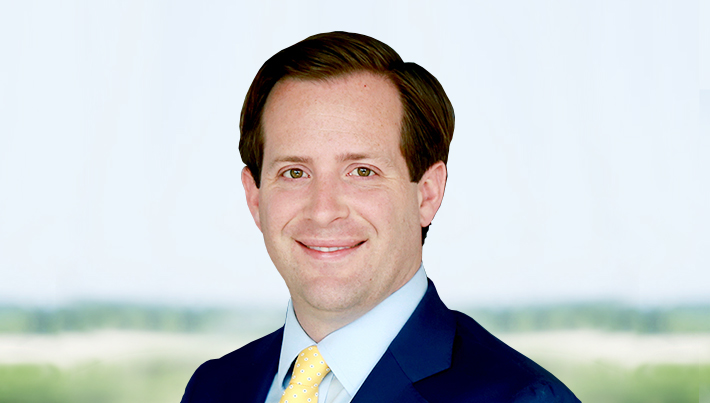 Vice President, Consulting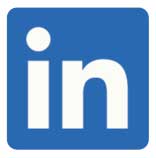 John has over 15 years of strategy consulting experience managing several large-scale engagements with leading global clients.
At GEP, John is responsible for partnering with leading CPG and retail enterprises on strategy, supply chain and management initiatives. John is also the Chair of GEP's Thought Leadership Council.
LET'S TALK
Sources and References