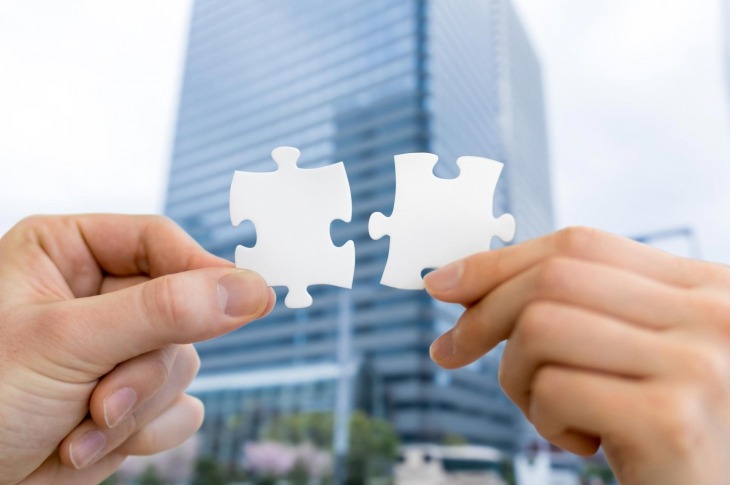 European IT Major Atos Acquires Syntel
2018 as a year seems to be a big one for the IT industry. Supplier consolidation has emerged as one of the major trends in the industry. To develop a newer set of offerings or to expand capabilities in certain regions, a number of mergers & acquisition activities are taking place in the industry. Although this intensifies competition in the market, it also poses significant benefits to enterprise buyers (CIOs / sourcing managers) — they can leverage the situation to negotiate higher discounts.
Expanding Its Footprint
One such acquisition that has grabbed plenty of eyeballs in recent time is Syntel's acquisition by Atos. Atos, which provides IT services majorly in Europe and the Middle East, acquired Syntel for $3.4 billion to expand its presence in the U.S. and strengthen its offshore delivery strength. Atos' move will enable it to compete with Accenture, TCS as well as others earning double-digit growth. With this acquisition, Atos has significantly expanded its operations, adding some 23,000 employees (of which 18,000 are based out of India) across 30 countries. Atos has also added three major customer accounts to its client base — American Express, State Street and FedEx — that accounted for about 45 percent of Syntel's business. This acquisition will also spark a buyout for other midsize firms that have a large offshore delivery base and customers in the U.S.
Atos seems to be on a mission to add capabilities via an inorganic approach. Last year, Atos tried to acquire Gemalto, which was turned down by Gemalto due to several reasons. In December 2014, Atos acquired Xerox's IT outsourcing business to gain a foothold in the U.S. market. However, in terms of business growth, this has not had a significant impact — in fact, the company reported a 3.4 percent decline in the North America revenue in H1, 2018 (YoY). At a high level, Syntel's acquisition looks more like a straightforward approach to increase its presence in North America, followed by the banking & financial services sector. As of now, North America represents 90 percent of Syntel's revenue.
How "SyntBots" Will Help Atos
What really comes across as interesting, or rather the most important aspect of this acquisition, is "SyntBots," Syntel's intelligent automation platform. It is an integrated IT automation platform that enables efficient business transformation using a holistic approach to automation. SyntBots has helped customers address the challenge of transforming their businesses and has delivered some impressive savings for both IT operations and business process clients. Considering the vast presence of Atos in the infrastructure services space, the addition of SyntBots will help them achieve what other leading service providers are already doing since the past 24 months. Therefore, this acquisition helps Atos in its strategy to advance in the automation and business transformation spectrum. The real challenge for Atos now is client retention (referring to Syntel's top three clients) and the value-added benefits that they pass on to their existing clients.
One of the disadvantages for Atos was its limited offshore capability, which, in turn, reduced its ability to compete on price against Indian service providers. Post this acquisition, Atos will benefit by taking advantage of Syntel's current talent mix to optimize its onshore/offshore headcount mix. This will enable large enterprises and Atos' existing clients to partner with Atos for multiregional IT outsourcing arrangements. However, considering the acquisition is fresh and the transaction is yet to be completed, businesses looking to engage with Atos must take the competitive bidding methodology approach. With more than 80 percent of the contracts awarded via the competitive bid approach, it seems to be a mature practice within the IT services spectrum and allows buyers to be in a strong position. Atos, with this acquisition, joins the race for transformation and automation to compete against leading service providers that bring in focused investments in this portfolio coupled with superior consulting skill sets. As a good starting point, it is crucial for Atos to adopt an "Invest to Win" strategy and pass on the benefits to their customers. For engagements with Atos where automation is in scope, buyers are recommended to adopt a gain-sharing strategy that would generally be graded by the level of TCO reduction achieved.
For now, it is advisable for sourcing executives to cautiously draw their sourcing plans. They must leverage the situation to negotiate higher discounts. Hoping that this acquisition showcases a positive outlook, large enterprises can even look to partner with Atos for multiple portfolios (that is, bundled deals). This even aligns with the trend where the industry is moving toward a bundled deal scenario because 2017 witnessed the largest number of bundled deals executed over the last three years. What remains a question is, will Atos be flexible in terms of their approach and pricing models to compete against leading service providers? Till then, considering the trend of supplier consolidation and the increase in the count of bundled deals, this acquisition seems to be a win-win situation for both Atos and large enterprise buyers.
Sources: