Why the EV Maker-Supplier Connection Needs an Upgrade
A slew of recalls has put into question the production process and safety standards of electric vehicles
The lack of experience among suppliers in making EV parts and capacity shortage are affecting quality and cost of parts like batteries
To resolve these challenges, EV makers should urgently focus on new supplier development and have deeper collaboration with suppliers to improve processes, reduce costs and mitigate risks
In this era of electric vehicles, one of the furthest things from a consumer's mind is: 'Is my electric car safe?' But given recent headlines about battery misfunctions, it has begun to be top of the mind for consumers and automakers alike.
The leap into EVs isn't an easy one for automotive companies as they are expected to make a rapid transition from internal combustion engines to electric powertrains and with each new technology, there are bound to be glitches.
But the stakes are way too high with the inherent risks associated with putting in jeopardy the lives of people traveling in an electric car due to a malfunction.
Is there any solution in sight? Yes, if EV makers look closely at their battery suppliers, focus on new supplier development, and collaborate with these suppliers on innovation.
The costly EV recall spree
Automakers, already reeling from supply chain disruptions due to COVID-19, are facing pressure from several other sides.
In the U.S., automakers have been asked to ensure that EVs comprise half of all new automotive sales by 2030.
Across the Atlantic, the European Union reportedly wants emissions from new cars and vans to be reduced by 65% by 2030 and to zero from 2035, in line with the continent's ambitious goals to curb global warming.
This has meant shorter timelines for automakers to develop advanced and safe battery-powered vehicles.
While Tesla has set the tone for the entire EV market, other automakers have been forced to respond to changing customer expectations and demands for emission-free vehicles. But this hurried shift has come at a cost for the automotive industry.
In the last two years, hundreds of thousands of battery-operated cars have been recalled. The latest carmaker to hit the headlines is General Motors after it recalled thousands of Chevrolet Bolt models over the past few months due to battery-caused fires. It will cost GM nearly $1.8 billion in battery parts replacement.
Other auto manufacturers have experienced recalls including leading electric auto manufacturer Tesla which has not been immune to these glitches, having recalled 1,35,000 Model S and X that were made in China due to faulty display this year.
China-based Li Auto too had to recall nearly 10,500 Li ONE electric cars in November 2020 and replace parts of the front suspension.
Last October, Ford Motor recalled nearly 20,500 Kuga hybrid crossovers over battery fire fears and spent $400 million to fix the issue.
Hyundai Motor too said it would have to spend $900 million on recalls and repair of three electric vehicle models. The list is long.
Why are EV parts suppliers faltering in quality?
Lack of product experience: The battery and other EV parts suppliers are relatively new to this field. This has meant limited experience in manufacturing the advanced, high-power batteries that are placed in these electric vehicles.
Lack of a working relationship: The original equipment makers (OEMs) in the automotive industry usually have a strong and long-running relationship with critical module suppliers. However, electric batteries are a new area for both OEM and suppliers, fraught with risks but also opportunities.
Lack of capacity: Since the EV battery market is fairly new, the available capacity to build automotive-grade batteries are in great demand. Hence, automakers have no option but to work with available suppliers, making it sellers' market, escalating the costs.
What should EV makers do to minimize instances of recall?
New supplier qualification and development: To minimize the risk of parts malfunctioning, it is critical for EV makers to find and qualify new, alternative suppliers to partner with and develop new competencies needed for EVs. This will ensure long-term supply, provide room to gain more capacity and minimize supplier risks. Achieving this would require OEMs to tap into and leverage reliable supplier data across product development and supply chain processes with the help of supply chain and procurement technology and strategy providers.
Deeper collaboration with suppliers: For automakers to procure fail-safe battery and other EV parts, there needs to be a more collaborative approach towards suppliers, at least in the initial stages of the development process. The goal should be to innovate, improve processes and bring down the high costs (especially the batteries). For example, Ford is collaborating with SK Innovation to secure EV battery supplies at lower costs and improved performance levels. General Motors too is working with suppliers to make improve processes and reduce battery costs with innovations.
Shorter product development lifecycle: Given the pressure to go to market quickly to meet the rising demand for advanced EVs, automakers would need to develop new approaches to sourcing. The goal should be to remove defects and introduce EVs with quality parts into the market quickly at competitive prices. Ford, for example, is ensuring this through stockpiling of critical parts, a dual sourcing strategy and design interchangeability if there is a single source. GM is setting up two battery cell plants in the U.S. to manage capacity crunch and reduce battery costs.
The electric vehicle market is booming, despite these setbacks. It presents a new opportunity for automakers to pivot and ensure long-term survival. To avoid missteps, auto makers should initially focus on developing the right supplier program.
Turn ideas into action. Talk to GEP.
GEP helps enterprise procurement and supply chain teams at hundreds of Fortune 500 and Global 2000 companies rapidly achieve more efficient, more effective operations, with greater reach, improved performance, and increased impact. To learn more about how we can help you, contact us today.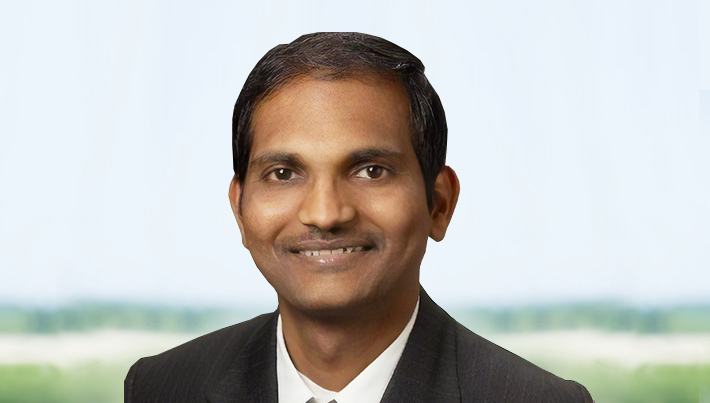 Vice President, Consulting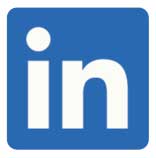 Krish is a seasoned procurement and supply chain management professional proficient at delivering sustainable cost savings and process improvements across industries. He has been a part of multiple procurement transformation initiatives and secured around a billion dollars of savings in direct- and indirect-related spend and supply chain operations. His clients at GEP include Fortune 500 companies, primarily in CPG, automotive, and industrial manufacturing.
LET'S TALK