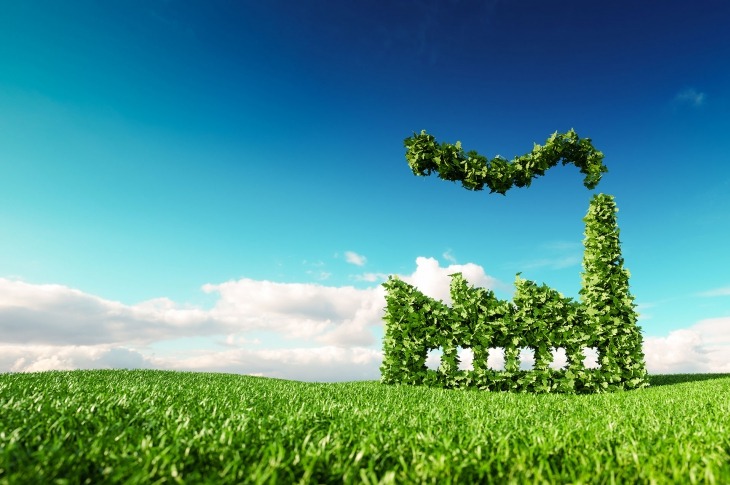 Green Manufacturing Is Helping Companies Create a Sustainable Future
The manufacturing sector is a critical contributor to the stability and continued progress of an economy and is instrumental in creating jobs. To keep pace with newer innovations in technology, changing customer needs and increasing globalization, the manufacturing industry is in a phase of constant transformation and evolution. In the context of climate change and its adverse effects on resources, the most pressing concern of the current era is to strive for industrial growth without being oblivious to its impact on the environment. The global manufacturing sector consumes around 54% of the world's energy and releases one-fifth of the world's total greenhouse gas emissions. Modern manufacturing has started to recognize the vulnerability of natural resources and is now working together with environment agencies to find the right balance between production and protection.
An Idea Whose Time Has Come
According to a report published by the United Nations in September 2018, "commitments to take action against the damaging effects of climate change could result in $26 trillion in economic benefits worldwide and help create 65 million new 'low-carbon jobs' by 2030 — the deadline for the realization of the Sustainable Development Goals (SDGs)." In the same month, the intergovernmental organization set performance targets aimed at achieving greenhouse gas emission reductions of 25% by 2025 and 45% by 2030. An emerging industrial trend to support the cause is green manufacturing, which can help the manufacturing industry address environmental challenges at a systemic level.
Green manufacturing, alternatively known as sustainable manufacturing, is a process to establish environment-friendly operational practices that diminish industrial impacts on the environment while maximizing resource efficiency. Green manufacturing can be looked at from two perspectives, the "greening" of manufacturing processes and the manufacturing of "green products". The results obtained through green technologies include reduced use of natural resources and energy, limited waste generation as a result of recycling and reusing materials, lower carbon emissions — ensuring reduced air and water pollution — and increased energy efficiency. The green manufacturing idea advocates optimizing the use and extending the life cycle of products and resources by moving beyond the 3R theory of "reduce, reuse, recycle" towards a 5R outlook of "repair, reuse, refurbish, re-manufacture, recycle".
Companies Rise to the Green Manufacturing Challenge
Industries have started implementing green manufacturing not only due to regulatory concerns around environmental pollution, resource depletion and climate change, but also driven by social pressure, which plays a vital role in a company's brand and image management.
Companies have come out with vision statements clearly detailing their long-term commitment to green manufacturing. Schneider Electric aims to become carbon neutral before 2030 by using 100% renewable electricity and recycled packaging and ensuring 100% of its waste is recycled. In in June 2018, Ikea published its '2030 Sustainability Strategy Document' where the furniture retailing group stated its goal of using only renewable and recycled materials in its products by 2030. As per their latest report, 60% of the current IKEA range is made using renewable materials, while around 10% contains recycled material. The group is also aiming to use only renewable energy in its operations and promoting the on-site generation of renewable energy. In 2018, Whirlpool successfully reduced the consumption of water and energy and accelerated movement towards its goal of zero waste-to-landfill, diverting 2,128 tons of waste from landfills. The company also strengthened its commitment to renewable energy by expanding on-site wind generation activities. It has set a target to use 100% recycled materials on major plastic components by 2025. In 2018, Whirlpool collected and recycled materials equivalent to more than 5 million appliances.
The Way Forward From Here
A major challenge faced by companies switching to green alternatives is making the change cost-effective. Although green manufacturing guarantees significant savings in the long term, companies could operate in the negative until the initial investment is recovered. Many forms of renewable energy are not yet capable of reliably powering large manufacturing facilities and a lack of awareness about available green technologies act as obstacles in the adoption of green manufacturing, particularly in developing countries. As technology gradually advances, decoupling economic growth from environmental degradation will consequentially accelerate the adoption of sustainable manufacturing, thus creating opportunities and new jobs by switching from a high-carbon to a low-carbon economy.
Sources and References
https://thebossmagazine.com/green-manufacturing/
https://news.un.org/en/story/2018/09/1019472
https://www.un.org/sustainabledevelopment/blog/2019/09/un-secretariat-climate-action-plan/
http://assets.whirlpoolcorp.com/files/Whirlpool-Corporation-2018-Sustainability-Report.pdf