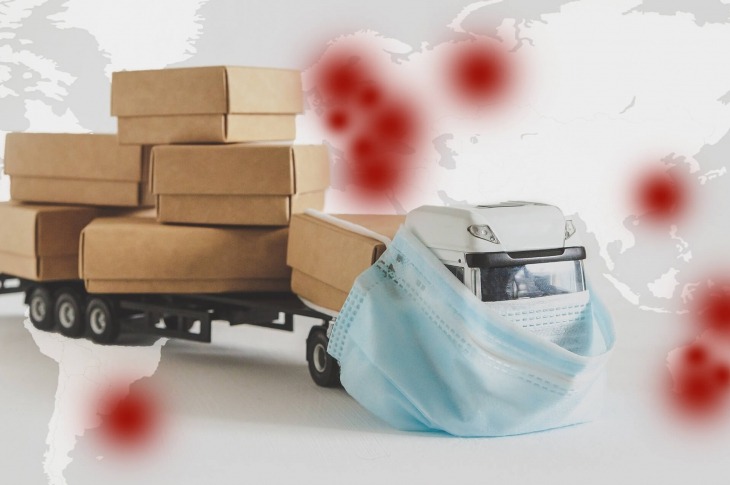 COVID-19 Reinforces the Need for Intelligent, Data-Driven Supply Chain Systems for Faster and Effective Decision-Making
Coronavirus (COVID-19) is among the most severe and widespread global outbreaks in recent times. While China was the epicenter, the impact has been global — infecting people, impacting travel and disrupting global supply chains.
What's the Impact of COVID-19 on Your Organization?
Assess and Act Now with Rapid Response Solutions from GEP.
As containment plans are put in place across geographies, China has put travel restrictions and factory shutdowns in place. But the implications are both within and beyond its borders. As the virus spreads to Japan, Italy, the U.S. and now Brazil, supply chain leaders will have to strategize before the impact goes global.   
In fact, global automaker Hyundai has suspended its production lines in South Korea due to shortage of parts from China. The automobile industry is vulnerable to disruptions in the supply chain because the parts that make complex products are often sourced from China. While the impairment could be difficult to quantify right now, this could point to disruptions eventually across industries where demand and supply need instant feed.
Coronavirus has also managed to put the focus on Apple Inc. According to a Reuters source, Foxconn which makes smartphones for Apple has extended the halt on production in China. Although Foxconn has factories in India, Vietnam and Mexico to keep shipment numbers intact, any extended halt in China could have the potential to disrupt its supply chain. There could be a domino effect as exposure to the virus from the affected zones cannot be ruled out.
One of the largest consumer goods conglomerates in North America with global brand reach, P&G, has publicly stated that the coronavirus has the potential to adversely affect nearly 18,000 products in its supply chain. The company uses 387 suppliers in China using 9,000 different materials.
Alibaba, the Chinese ecommerce giant, too has come under pressure. Alibaba's supply chain is critical to its operations, and the coronavirus pandemic could make it worse.
How Coronavirus Could Affect Global Economies
Organization, resources, labor, sourcing and logistics are the key components that convert raw materials to finished products and move them to the end customer. The coronavirus has put limitations at all levels and could create a further lag in the process timelines as quarantine guidelines get stricter.
Alternative transportation means and routes could still be available to move finished products from the hubs, but demand could get affected due to apprehensive buying behavior. And this apprehension could span across offline and online channels.
WHO clearly states that coronaviruses do not survive long on objects such as packages and letters, but it is the people's perception that matters. For example, a consumer might choose to cancel sales from a coronavirus-affected country or region, irrespective of the channel. In the short term, China would be the worst affected. But supply chain leaders need to be wary of a mid- and long-term global impact if Chinese factories stay shut longer than usual.
Moving Beyond Conventional Risk Mitigation Plans
There is usually a contingency plan in place for diverse risks scenarios in supply chain risk management. But most of these risks are related to price hikes, geopolitical complications, transportation glitches and natural disasters; but the unaccounted risk factor, pandemics, could straight away lead to problems in the entire supply chain ecosystem.
Coronavirus has already surpassed the 2003 SARS and the 2009 Swine flu (H1N1) epidemics, with no immediate antidote. The outbreak has also exposed the gaps in the risk management approach; but for now, companies can devise stopgap measures to address the shortcomings.
What Next?
Beyond short-term action plans for affected countries and regions, map out the critical links in the supply chain. Only forward-thinking, proactive supply chain organizations can manage downtime to maintain business continuity and deliver on customer commitments.
With no assurance that the current pandemic would be the final or the most powerful one, it's time for supply chain leaders to devise action plans. Being prepared helps.
Here's what supply chain leaders can do right now:
1.  Evaluate your platform's capability to trigger alerts on potential supply chain disruptions and provide relevant solutions
2.  Ensure a real-time central view of your entire supply chain — for a prompt switch to alternative arrangements in case of unpredicted disruptions
3.  Reinforce your collaboration system — to ensure you are connected to all stakeholders in your upstream and downstream supply chain to team up on strategies and order fulfillment in case of disruptions
4.  Constantly evaluate supplier redundancy plans to support weak spots in the supply chain
A Supply Chain Platform for Faster, Effective Decision-Making
A data-driven, AI-powered supply chain management software platform can help you with real-time visibility to respond swiftly to disruptions. GEP NEXXE™ is one such platform built on a big data, artificial intelligence and machine learning foundation that can trigger real-time alerts based on public data feeds. Supply chains can then proactively take measures to avoid the disruption.
With GEP NEXXE, manufacturers with global supply chains, not only in China, can receive alerts in the Control Tower of likely disruptions in the supply flow. The alerts will advise on a variety of courses of actions to let professionals shift sourcing to alternative regions.
While we hope that the coronavirus outbreak is tamed for broader humanitarian goals, it is important to understand the impact of such events on the supply chain. GEP NEXXE provides you with capabilities that integrate supply chain risks from a variety of real-time sources. From geo-political events to disease outbreaks to weather-disrupting events, GEP NEXXE maps information digitally to your supply chain data, allowing teams to quickly react and optimize planning and collaboration with trading partners — and secure your supply chain from any disruption.
Is Your Supply Chain In Peril?
In these trying times, it's difficult for businesses to find stability and efficiency. Learn how GEP NEXXE can digitally transform your supply chain to protect your organization from disruptive events, now and in the future — connect with us today.