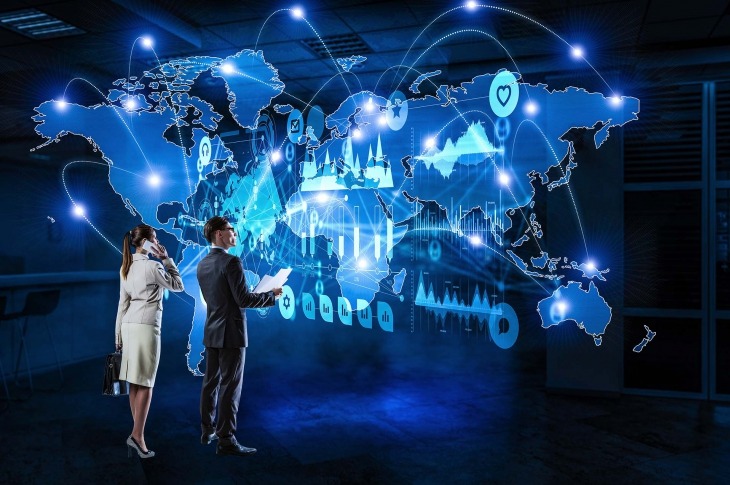 How to Change Your Supply Chain Strategy in the Face of Disruption
According to Goldman Sachs, nearly 500,000 brick‑and‑mortar wholesale locations have temporarily closed down, and in a survey of 1,500 small businesses, 50% said they will not be able to continue to operate due to disruption in the supply chain. The drawn-out impact of the pandemic on the brick-and-mortar wholesale segment's supply chain and logistics is projected to culminate in an overall sales loss of about $7 billion in 2020. On the other hand, online retail businesses have grown considerably during the pandemic. Online grocery sales in the U.S. shot up by an astounding 233% compared to August 2019, according to Brick Meets Click, a grocery wholesale consulting firm. 31% of U.S. households used an online grocery delivery service in March 2020 compared to just 13% in August 2019, the firm reported.
Can the Supply Chain Recover From Disruption?
The coronavirus shuttered many manufacturing factories and kept workers at home, while also restricting the movement of air cargo and road carriers. As a Berkeley Research Group report noted, this has cascaded the impact on manufacturing industries. Indeed, by late February, the COVID-19 outbreak had yielded almost 9% of container shipping fleets inactive, according to Alphaliner. APAC, Europe and North American manufacturing indices hit their lowest point since the 2008 Recession.
This unprecedented time has compelled businesses to think of new and unique outcomes to cater to their customer's needs. Increasingly, buyers are now exercising caution about where and how they make their purchases. With a surge in demand for essentials, manufacturing industries across the globe are rushing to alleviate their supply chain disruptions to secure immediate operations.
Four Key Aspects of Supply Chain Strategy
The first key aspect is strategic planning. Grocery sellers are currently facing significant out-of-stock situations due to panic buying. Subsequently, businesses should examine their forecast assumptions and demand expectations, not only for essential goods but also for all goods, as many regions have started easing up lockdowns, where COVID-19 cases are in decline.
The next aspect is sourcing. Sellers need to review their stock on raw materials and map it to high-value products and revenue streams along with calculating supply-side capacity constraints, and quantity and price volatility. Additionally, organizations need to take into consideration their existing contingency plans and re-examine contract agreements for allowable variation clauses which will highlight possible risks to address. Moreover, there's a need to source alternative suppliers and draw feasibility analyses on comparing cost versus supply chain convenience.
The third key aspect to consider is logistics. Consumer companies should calculate geographical risks and review the status at all locations of their distribution and delivery centers. Conducting a macro-level analysis on consumer demand, front-end capacity and warehousing, along with its impact, could reveal potential stress hotspots that need to be fixed. For those with global operations, assessment of country plans and dangers related to each geographical zone is essential. Companies should opt for a collaborative approach with established players that can offer online ordering platforms and last-mile delivery capabilities.
The final factor for companies to consider is how to manage their inventory. In this unprecedented time, buyers are refraining from going out to buy groceries and other products. Sellers need to monitor inventory levels and gain visibility over all goods is critical. Sellers should increase their visibility on supplier production schedules and shipments and anticipate goods flow disturbance situations. Meanwhile, this is the best time to turn brick-and-mortar stores into e-commerce distribution hubs.
Conclusion
When the supply chain is operating just-in-time, it is difficult to anticipate disruptions. However, having a strategic long-term plan in place, or at least having a strong contingency and crisis management plan in place, is crucial. Supply chain hiccups are inevitable, but by planning the response carefully, evaluating potential supply chain risks and shortlisting regional suppliers with short lead times can help companies prepare for even the most unprecedented circumstances.
References