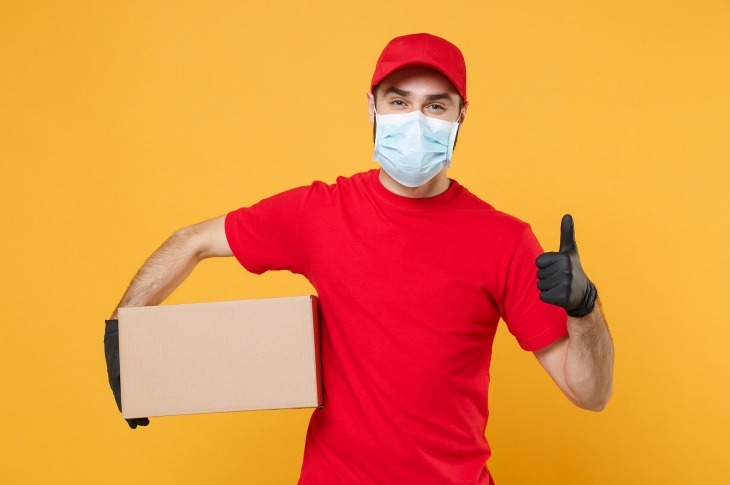 In the Wake of COVID-19 Retail Rides the Wave of Hyperlocal Deliveries
With consumer lifestyles having undergone an unprecedented transformation due to COVID-19, consumer demand patterns can be seen shifting primarily towards purchasing essentials. Brands are facing challenges such as maintaining inventory levels for essentials, shortage of manpower, urgent dependencies on intermediaries and delayed delivery cycles.
This situation has pushed multiple brands to come together and build partnerships to create a strong ecosystem for hyperlocal deliveries. Due to the lockdown across many regions and countries, consumers are getting conditioned to make their purchases online and hyperlocal players are cracking the code of last-mile delivery by improving routes and drop density for their businesses to be cost efficient.
From Multinational to Hyperlocal
Players operating in India, like Zomato, Swiggy, Grofers, BigBasket, Dominos and Dunzo, are riding the hyperlocal wave in the wake of increasing demand for essentials being unmet by a disrupted supply chain. Aiming to capture a significant size of the same-day delivery market, these players schedule pickups from local stores and emphasize the hygiene procedures that have been undertaken to ensure safe delivery. They also offer contactless and cashless delivery, thereby providing convenience and safety, while leveraging evolving consumer behaviour brought on by the COVID-19 pandemic.
However, some players have been seen taking alternate approaches, like Amazon and Grofers, who set up their own warehouses and are using a hub-and-spoke model. Spencer's Retail has symbiotically partnered with Uber and Flipkart to leverage support from local retailers but eventually preferred to launch Supermart, which is backed by its own warehouses for operational efficiencies.
Swiggy and Dunzo, who have been players for a significantly longer period, have deployed a different strategy than their traditional operating model, and tied up with wholesale establishments located on the outskirts of major Indian cities, also known as dark stores, which don't often supply walk-in customers. Through this strategy, the platform is enabling such stores to grow their volumes organically.
Benefits Beyond Last-Mile Delivery
Even major FMCG players such as Marico, Godrej and Britannia are leveraging the existing infrastructure of food delivery and hyper-local delivery apps such as Rapido, Ninjacart, Swiggy and Zomato, which are helping them in getting a tighter grip on consumers and providing them with an opportunity to test new markets. Underutilized labor across industries can be leveraged by businesses that are facing acute labour shortages to execute smooth product deliveries. This synergy has the potential to pave the way toward creating a strong impact on how different brands and retailers handle their inventory.
One of the most noteworthy impacts on inventory management could be the adoption of 'just in time' inventory. Rather than procuring goods only when needed, companies will begin to develop buffers to safeguard against peaks and troughs in demand and start focusing more on emergent strategies. The adoption of local sourcing is also expected to rise for speedy movement of goods in the market.
The Long-Term Impacts Remain Open
A greater number of market players are exploring the shift towards a direct-to-customer (D2C) delivery model, where products are directly sold to customers, thus reducing the dependency on intermediaries. Several players will be able to evolve their distribution channels and execute direct deliveries to consumers. This model will enable local retailers to increase their market coverage and allow FMCG players to push their inventory and efficiently achieve scale. While supply chain and procurement strategies around the response for COVID-19 are still evolving, the long-term impact on businesses is yet to be seen.
Links