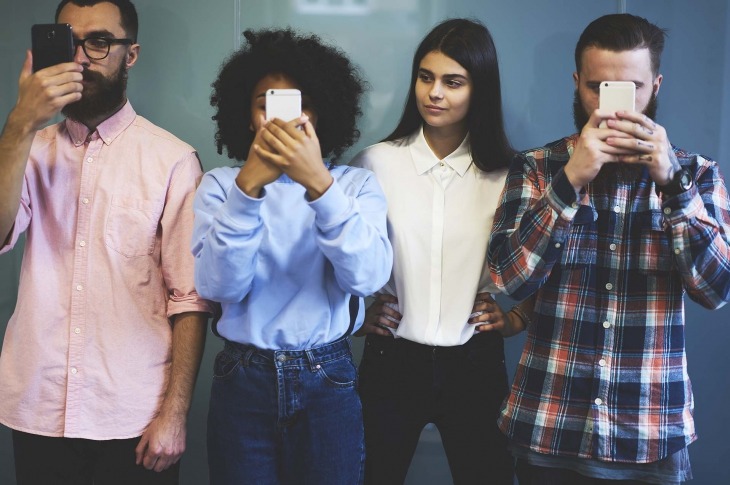 Listen to This: How Marketers Measure Digital Chatter With Social Listening Tools
Brands analyzing untagged social media conversations to better understand customers
Keyword search and sentiment analysis used to quickly respond to complaints
Brands seen procuring either in-house social listening platforms or managed services models
As the pandemic continues, brands are adjusting their customer service models to adapt to the spike in ecommerce transactions and achieve omnichannel competitiveness.
One strategy many brands are using to track consumer trends and bolster their services is by utilizing the marketing practice known as 'social listening'.
By tracking, analyzing, and responding to relevant conversations on social media, brand marketers are able to gain deeper understanding of customer segments.
Today, digital channels have become a hub for consumers to research and compare brands before making a purchase. Social listening is, naturally, becoming an important tool to implement within customer service models.
Tracking untagged conversations on social media
Digital conversations among consumers can be a blind spot for brands as they attempt to gauge awareness, reactions to marketing initiatives, and customer satisfaction.
Recent studies show that 30% of tweets that mention brands do not tag the Twitter handles of the brands1. This means many marketers are missing almost a full third of what consumers are saying about them on the platform.
Instead of being blind to these untagged mentions, leading brands utilize social listening features such as keyword search and sentiment analysis to quickly respond to complaints over social media and provide superior customer service.
This results in improved customer satisfaction or CSAT scores, retention rates, and allows brands to capitalize on free word-of-mouth marketing, as 71% of consumers who have a positive experience with a brand on social media are likely to recommend it to others2.
Social listening metrics also enable marketing organizations to better track key performance indicators (KPIs) for their business.
For example, market share can be tracked via number of mentions, the reach of mentions, and share of the voice.
Conversion rates can be tracked through monitoring engagement and the number of leads, and CSAT is reflected in sentiment scores. Social listening providers often offer a summary of these prominent KPIs through a centralized dashboard for convenient tracking.
Yet, despite these benefits, a recent Gartner study found that only 51% of marketers are using social-listening platforms to keep up with consumers' changing behavior during the pandemic3.
Where procurement comes into the picture
Before selecting a social listening platform, it's essential for organizations to understand the extent to which it will be incorporated into their overall digital marketing strategy. This will help inform the required features and determine pricing.
GEP has observed clients pursue two engagement models options for social listening: in-house via social listening platforms or a managed services model.
Pricing for in-house models are subscription based with additional fees depending upon the audience size and the number of reports required.
There is a wider variety of pricing options for managed services models, which include fixed fees, revenue sharing based on monthly active users, or pricing based on the number of reports required.
Additional factors that influence pricing are the number of internal users companies choose to grant dashboard access to, as well as the array of features such as additional dashboards or reports customization.
Another factor to consider is whether your organization will need to outsource labor hours, on-site support, or account managers from the social listening provider.
Which social listening tool is right for you?
The key capabilities of social listening platforms typically fall within the categories of listening, analytics, engagement, and publishing, all of which users gain access to via a dashboard.
These capabilities are integrated over a given number of social media channels depending upon the subscription level, and most platforms allow for additional profiles to be integrated for a higher nominal fee without the requirement to upgrade to a higher plan.
Brands can increase savings and efficiency by transitioning from a fragmented model (that uses multiple vendors for social media governance) in favor of a bundled model from an all-in-one supplier.
Bundled models consolidate all digital marketing activities by utilizing an all-purpose tool with analytics, listening, publishing, and engagement capabilities.
Examples of suppliers that fit this description are Sprout Social, Sprinklr, and Social Bakers.
Brands that require highly sophisticated analytics that all-in-one providers may lack should consider platforms that specialize solely in listening, such as Pulsar, as well as Talkwalker and Synthesio that offer publishing and engagement capabilities via third-party integration.
On the benefits of incorporating a social listening program into digital marketing strategy, HelloFresh, a meal kit provider, presents a relevant case study4.
Before partnering with a social listening provider, HelloFresh's brand team utilized a manual approach to social listening and measurement. Without a software to track negative social activity, the team spent hundreds of hours manually collecting and analyzing data, responses to complaints were delayed, and they continued to miss untagged mentions.
With the company about to go public, they partnered with Talkwalker.
According to the case study by Talkwalker, HelloFresh was able to track over 400% more brand mentions online and built an alerting and reporting system that identified the posts most relevant to the brand. The program provided real-time alerts for negative mentions, as well as insights into relevant influencers, content reaction sentiment, channel growth, and how industry trends were affecting competitors, according to the case study.
For a deeper understanding of consumer behavior
Social listening will equip your organization to participate in cost-reduction activities such as reducing the number of calls to agents by identifying service issues and facilitating the resolution of customer questions via social media channels (look for year-over-year declines in the volume of other channels), reducing returns, and optimizing campaigns through sentiment analysis of responses and growth in community size (which reflects market share).
Similarly, social listening enables revenue-generating activities such as identifying leads and converting sales through direct and indirect transactions with sales agents.
The current status quo for customer service over digital channels is reactive in nature, as brands simply count mentions, hashtag uses, and respond only to tagged posts.
Effective social listening empowers brands to move beyond this status quo and participate in the untagged digital conversations consumers are having about them online, as they provide relevant information and superior support to their target customer segments.
Once optimized, brands can adjust their social media strategies based on a more comprehensive understanding of consumers at every stage in the decision-making process.
Sources and references: