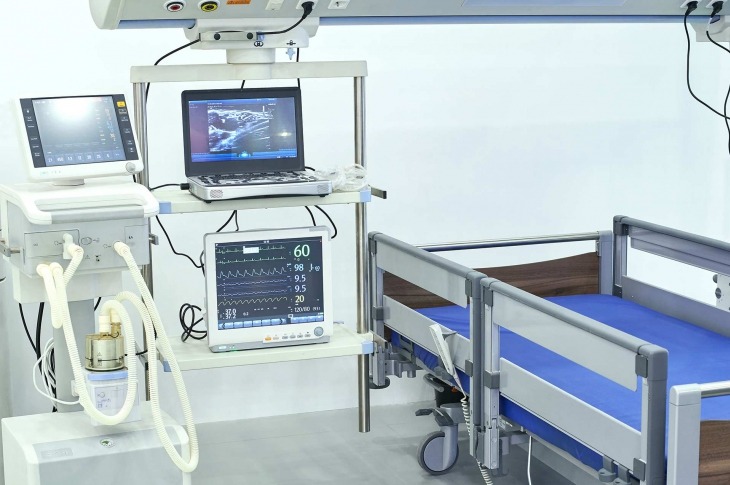 M&A on the Rise in the Medical Device Contract Manufacturing Market
The contract manufacturing space in the medical device market has witnessed numerous mergers and acquisitions. Manufacturers are trying to strengthen and expand their capabilities to meet increasingly challenging demands and provide end-to-end services to their medical technology clients who themselves have consolidated rapidly in the past few years.
Factors Leading to Rapid Consolidation
Medical device OEMs have rapidly consolidated in the past few years. The major factors leading to such developments are expansion in new geographies/markets, portfolio expansion, demands to improve time to market, shorter life cycle of products, mature categories and products, pricing pressures and in turn pressure to reduce costs, and healthcare reforms such as Affordable Care Act in USA. Since 2013, five out of the top 30 companies have been acquired and as a result, the top 10 players now capture around 40 percent of the global medical device market. Some notable transactions in this space are Becton Dickinson (2017), Abbott Laboratories/St. Jude Medical (2017), Abbott/Alere (2017), Stryker/Novadaq (2017), Becton Dickinson/CareFusion (2015), Zimmer/Biomet (2015), Cardinal Health/Cordis Corporation (2015), Medtronic/Covidien (2014), Smith & Nephew/ArthroCare (2014), Thermo Fisher/Life Technologies (2013).
What's Happening in the Contract Manufacturing Space?
To keep up with the developments in the OEM space, the contract manufacturing market for medical devices has also witnessed a flurry of deals. Contract manufacturers are expected to provide more than just standard services as the OEMs are increasingly opening up to involve CMOs in the design and development phase to reduce time to market. Moreover, OEMs are focusing on streamlining their supply chains by teaming up with a limited number of contract manufacturers. Such developments coupled with demand for expanding geographical presence have resulted in contract manufacturers consolidating to mirror the OEM market requirements. Major deals in this space are Kohlberg & Company's acquisition of Pexco (2017), Nordson's acquisition of Advanced Technology Business of Vention Medical and MedPlast's acquisition of Vention Medical's Medical Devices Manufacturing Services (2017), Molex/Phillips-Medisize (2016), TE Connectivity/Creganna-Tactx (2016), Greatbatch/Lake Region Medical (2015).
Let's discuss some cases to understand the underlying factors and aim behind M&As in the CMO space:
1. Enhancing Core Capabilities: Kohlberg & Company/Pexco (2017)
Kohlberg & Company, a private equity firm acquired Pexco LLC from Odyssey Investment Partners, LLC, a private equity firm
Pexco merged with Kelpac Medical — a medical device tubing and packaging solutions company — to form Spectrum Plastics which has a presence across three continents, five countries and 20 plants
Kelpac Medical was formed by the acquisition of Kelcourt Plastics — a medical tubing extruder — by PPC Industries which is a specialty films manufacturer for food and industrial applications. Post this acquisition, the addition of Apollo Medical Extrusion, VitalMed, Inc. and Xeridiem Medical Devices expanded Kelpac's capabilities in medical packaging and assembly, microbore tubing, injection molding, and medical silicone manufacturing
Pexco similarly acquired companies such as Scandia Plastics, Spectrum Plastics and Precision Extrusion, Inc. to strengthen its offerings in the medical devices space where it provides services such as extrusion of catheters, medical injection molding, micro molding, value-add machining
The combined entity will possess capabilities to extrude thermoplastics and silicone, and provide injection molding, micro molding, film, packaging, and value-add manufacturing technologies
We can clearly observe that this acquisition creates an entity which has deep expertise in the medical device tubing space. Such business proposition makes sense when we observe that competition in the tubing space has intensified with acquisitions such as Nordson's takeover of Vention Medical's Advanced Technologies Business.
2. Acquisition of Vention Medical's Businesses by Nordson and MedPlast
Expanding Capabilities: Nordson's Acquisition of Vention's Advanced Technologies Business
Vention Medical split into two with Nordson acquiring its Advanced Technologies Business and MedPlast acquiring Medical Device Manufacturing Services
Nordson acquired Advanced Technologies segment for $705 million. This segment has expertise in design, development, and manufacture of minimally invasive interventional delivery devices, catheters and advanced components for the global medical technology market
This acquisition expands Nordson's offerings in the medical devices space which currently offers products such as single-use fluid management components, biomaterial delivery devices, and high-end cannula and tubing
Enhancing Core Capabilities: MedPlast's Acquisition of Medical Device Manufacturing Services
MedPlast's acquisition of Medical Device Manufacturing Services complements its expertise in assembling and packaging surgical, orthopedic, diagnostic and other medical devices
This acquisition doubles MedPlast's size and expands its global footprint to 22 manufacturing facilities across North and Central America, Asia and Europe
3. Diversifying Business: Molex/Phillips-Medisize Corporation (2016)
Molex, a leading supplier of connectors and interconnect components, acquired Phillips-Medisize, a leading global outsourcing provider of design development and manufacturing services to the medical sector
Molex is a leading electronics components supplier and acquisition of Phillips-Medisize diversifies its offerings and provides it an entry into the lucrative medical devices sector
Conclusion
The medical technology space has witnessed rapid consolidation which has resulted in top 10 companies capturing 40 percent market share. They have consolidated to navigate challenging business requirements, accelerate innovation, reduce time to market and reduce spend. The contract manufacturing market has responded to such market forces through acquisitions which enhance their core capabilities and expand their service offerings to the medical device clients. The medical device contract manufacturing market is expected to consolidate even further and it is expected that in the next three to five years, this market will witness many such deals.
Sources: