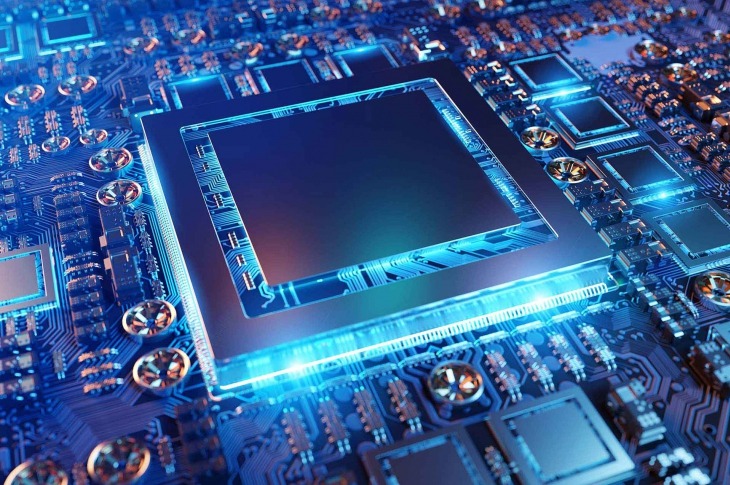 Nvidia Arm Deal: What Are the Implications for Tech?
Nvidia and SoftBank Group Corp. (SBG) had announced an agreement in September 2020 to acquire Arm Limited from SBG and SoftBank Vision Fund. The transaction is valued at $40 billion, making it the biggest acquisition of the new decade and the second-biggest IT acquisition of all-time. This deal will combine Nvidia's AI platform with Arm's vast ecosystem creating a mammoth computing company in the age of AI.
Overview of the Nvidia-Arm Deal
Under this deal, Nvidia will pay SoftBank $21.5 billion in Nvidia common stock and $12 billion in cash (of which $2 billion is payable at signing). Nvidia will also issue $1.5 billion in equity to Arm employees. However, the deal does not include Arm's IoT Services Group.
The entire transaction is expected to take over 18 months, subject to regulatory approvals across the UK, China, the US and EU. SoftBank will continue to be a part of Arm through its ownership stake in Nvidia, which is expected to be under 10%
What Does This Mean for the Tech Industry?
This deal will enable Nvidia to leverage Arm's open-licensing model, customer neutrality, and expand Arm's IP license portfolio with their technology, allowing Arm's customers to gain access to Nvidia's AI IP and GPU IP.
Nvidia is best known for its graphic cards — GPUs — which are optimized to process many floating-point computations in parallel. This acquisition could be a push towards making GPUs a popular data processing tool by using Arm's IoT ecosystem and cloud-based edge computing. This will make Nvidia the single most influential player in IoT and cloud-based edge computing, impacting a wide-range of markets such as microprocessors, tablets and mobile phones.
The deal is also expected to boost architecture based on the open licensing model, such as RISC-V. A number of companies have already started including this as part of their offerings with industry experts estimating that RISC-V cores will cross 50 billion core shipping by 2025.
Roadblocks for the Nvidia-Arm Deal
People following the Nvidia-Arm deal will know that the global review process is raising issues that could potentially derail the deal entirely.
The Federal Trade Commission (FTC), America's competition regulatory body has reached out to Nvidia seeking additional documents (detailed company files, possible interviews with executives) to build a case for investigation of the deal.
The key concern highlighted by regulatory bodies is that Nvidia being a licensee might change Arm's business licensing model, which will put its competitors at unfair disadvantaged position. If the regulatory bodies cannot completely rule out a conflict of interest, the deal could be blocked on grounds of competition. Nvidia is yet to file for regulatory approvals from competition regulators in other countries apart from the U.S.
The UK's competition and markets regulator, Competition and Markets Authority (CMA), kicked off the process of inviting third-party comments on the acquisition before the launch of a formal investigation on January 27, 2021. The focus of the probe will be to assess the possibility whether post-acquisition Arm would have an incentive to – withdraw, raise prices or reduce quality of IP licenses services to Nvidia rivals.
However, certain parties have highlighted several ancillary concerns around the deal, such as its impact on UK jobs, industrial strategy and economic sovereignty, and national security. This final issue is exacerbated by leadership conflicts at Arm China.
The Nvidia-Arm Deal and the US-China Trade War
Arm operates in China through a joint venture, the CEO of which has been having issues with its board since they voted to remove the CEO. However, the CEO holds 17% of the company's shares through four out of six of the company's share-holding companies.
Chinese chipmakers such as Huawei have been pushing Chinese officials to block the deal over fears that geopolitical issues between the U.S. and China could put them at a disadvantage if Arm is bought by a western firm. Arm's energy-efficient chip architectures are used in 95% of global smartphones and 95% of the chips designed in China, which could significantly influence the role of Chinese government in response to this acquisition.
The U.S. chipmaker Qualcomm has opposed the acquisition on the grounds that Nvidia could block other chipmakers from using Arm's IP technology. They have submitted their concerns to the Federal Trade Commission, the European Commission, the UK's Competition and Markets Authority, and China's State Administration for Market Regulation.
The Wide-Ranging Impact of the Nvidia-Arm Deal (If It's Approved)
Many experts believe that the deal will make Nvidia a quasi-supplier in the microprocessor industry by giving it IP that will be critical to the evolution of chip industry.
Nvidia has tried to assure investors and industry players that the deal will not change the structure of Arm. Nvidia stated it plans to build on Arm's research and development presence in the UK and establish a global center of excellence in AI research at Arm's Cambridge campus. Nvidia also says it will invest in building a state-of-the-art Arm-powered AI supercomputer, and training and research facilities.
With this deal, Nvidia is positioning itself to tap into the data center and cloud computing market, which is expected to grow significantly. With more than 15 months to go for regulatory approvals, the deal — if approved — is expected to significantly impact the AI and computing industry.