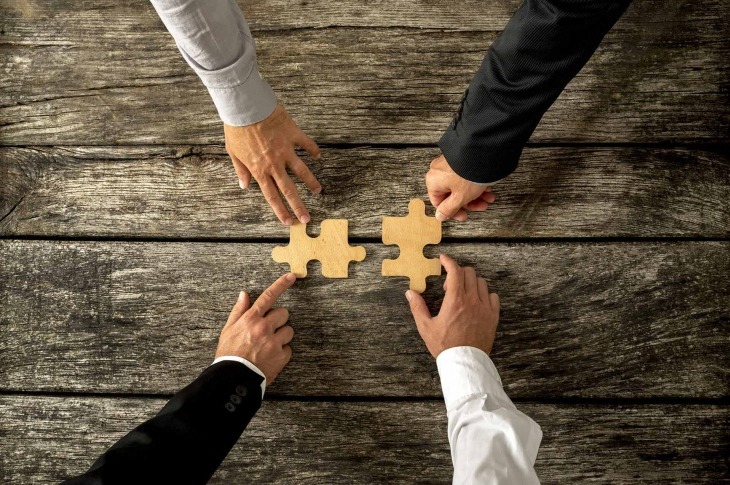 Salesforce Acquires Tableau
Top customer relationship management (CRM) supplier, Salesforce, recently announced the acquisition of Tableau – a major business intelligence supplier – for $15.7 billion. As part of the all-stock deal, Tableau shareholders will receive 1.103 Salesforce shares, valuing the offer at $177.88 per share. This represents a premium of 42 percent to Tableau's last closing price before the acquisition announcement. The deal is expected to close in the third quarter of 2019, after which Tableau will operate independently, led by Chief Executive Officer Adam Selipsky and its current leadership team. Salesforce expects the deal to add up to $400 million in its 2020 revenue.
Consolidation a Growing Trend
Salesforce's acquisition of Tableau came a couple of days after Alphabet Inc's Google bought big-data analytics company, Looker, for $2.6 billion. A couple of other acquisitions in the business intelligence space were observed recently — Talend's acquisition of Stitch and Google's acquisition of Alooma. This underlines how the big technology giants are trying to make their mark in the business and data analytics space. With Google and Salesforce planning to mix business intelligence tools with their machine learning and artificial intelligence platforms, the industry is expected to witness a paradigm shift.
What the Acquisition Means for Each Company
Tableau's analytics platform is expected to augment Salesforce's current product offerings. Salesforce will be able to leverage technology to provide data intelligence and insights to existing customers. Currently, Salesforce has access to huge volumes of customer and market data, and being able to exploit and utilize that data to deliver key insights will provide Salesforce with a further competitive edge.
However, industry experts have expressed concern regarding Tableau's fate. It has been observed that after major acquisitions, especially when an applications company acquires a business intelligence company — the innovation usually slows down for the latter company, as it now focuses more on integrating with the application company's product. Therefore, industry experts suspect that once Tableau, which was originally known to be a highly innovative company, gets enveloped by Salesforce, the former's pace of product development could be slowed by its role as part of a larger group.
What the Acquisition Means for Customers
Businesses look for a simple, user-friendly tool to get better insights from their data, but often they don't want to engage with a partner or third party like Tableau, because they don't want to bring additional risk into the equation. With Tableau being a part of Salesforce, this concern will not be there anymore. Therefore, Salesforce customers who don't yet use Tableau will have the most to gain from the acquisition. However, as Salesforce plans to let Tableau continue operating independently for the time being, existing customers of both will not have to face significant issues.
However, in the longer term, industry experts foresee difficulties in terms of consolidation and integration between the two. That is because Salesforce has built powerful cloud-based, Software-as-a-Service (SaaS) solutions that facilitated millions of customers to migrate into the cloud, bidding goodbye to their legacy systems. This is where Tableau's software approach is different. While the company does have an online version, the primary focus is still to run its solutions locally via its flagship "Tableau Desktop" product.
Only time will tell how the synergies work out for this acquisition. On the other hand, the market awaits to see who among the other tech giants acquires data visualization companies to quickly enhance their capabilities in the space and level the playing field.