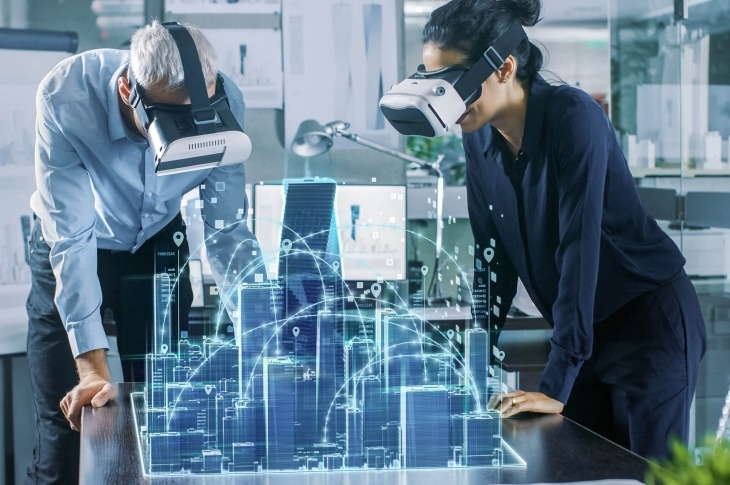 Smart Wearables Are Ensuring Personal Safety For Personnel
Minimizing workplace injury and fatalities is one of the biggest concerns for the oil and gas industry. In the aftermath of the 2010 Deepwater Horizon oil spill, BP was charged with heavy penalties, totaling over $20 billion, of which approximately $8 million was paid to each of the families of the 11 workers killed on the offshore drilling rig. To ensure such a tragedy does not occur again, smart wearable devices, such as smart glasses, helmets, exoskeletons and vests, are being increasingly used to improve safety for personnel working in dangerous conditions, such as extreme temperatures, or involving hazardous gases or harmful chemicals.
Smart wearables that provide enhanced vision or gas detection can significantly aid the productivity and safety of workers in oil field operations. After positive test results, Shell equipped its workers with head-mounted wearable devices across 12 countries while Eni is collaborating with MIT to make smart wearable devices for their workers. Meanwhile, BP is developing a wearable jacket with sensors placed at strategic points that would help their workforce monitor the physical movements of personnel in heavy lifting operations and to help correct the posture of the worker while lifting.
Real-Time Equipment Inspection and Troubleshooting
Major equipment failures that lead to emergency shutdowns cost millions in production downtime, and repair and replacement expenses. In such critical cases of malfunctioning equipment, field technicians require an expert's help to restore the plant back to working order. Complete plant inspection and restoration can take from a few days to several months. Smart wearable devices make it easier to share a live feed of issues being faced and receive real-time instructions from experts stationed in remote locations. This eliminates the need to mobilize a team on-site and can help restore the plant or even simply stop conditions from deteriorating further.
For example, using smart augmented reality goggles, a Baker Hughes team from the United States assisted in replacing an outdated turbine at a petrochemical plant in Malaysia. Conventionally, the replacement operation would have required a specialized team on-site and halted plant operations for approximately 10 days. Instead, it took about five days and just one on-site technician with a smart AR goggle helmet to complete the replacement operation. This reduced plant downtime by over five days, reduced plant downtime by 50%, and saved over $50,000 in the cost of mobilizing and sending a Baker Hughes team to the site.
Smart Wearables Lead to Smarter and Safer Personnel
Smart wearable devices come equipped with sensors that can detect gas leaks and are capable of real time resource monitoring and tracking, in addition to monitoring personnel health (body temperature, pulse) in real time. In the event of a mishap or accident, these devices can trigger alarm systems, alerting all nearby personnel and supervisors to take necessary action to avert emergencies. For example, Marathon Petroleum uses wearable devices across its refineries. These devices have an end-to-end detection system for the presence of multiple hazardous gases and are equipped with an alarm management system that was developed with technical assistance from Accenture, Cisco, AeroScout and Industrial Scientific.
Wearable devices can incorporate AR and VR technology to train new employees or educate staff on operating newly installed equipment. They have been shown to lower direct threats to the workers and engineer during training, reduce training time, and save expenses incurred in the mobilization of workers to training centers. BP has partnered with Maersk training to educate its technical team, engineers, and general staff with AR training modules that model 3D environments and create real situations in the on-site system. BP has found the training to be very effective in terms of worker response to on-site situations.
Conclusion
The oil and gas industry is actively adopting the use of wearable devices to improve data collection and minimize risk to its workforce. BP and Shell are leading the adoption of wearable technology followed closely by their competitors such as Saudi Aramco, Eni, ExxonMobil and Marathon Petroleum. In 2019, Shell equipped its workforce with head-mounted wearable devices to fast-track maintenance and repair activities, which led to a significant improvement in the execution of maintenance procedures. Promising results like these are driving the adoption of smart wearable devices, making them a priority to ensure maximum operation efficiency, worker efficiency, and safety.
Sources and References