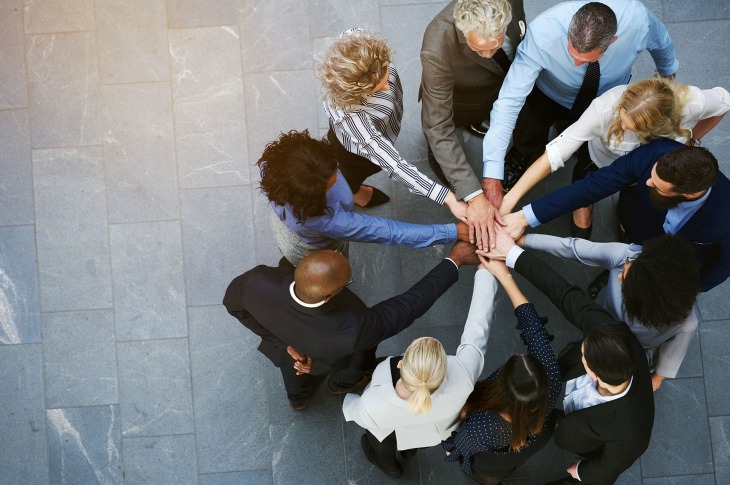 Supplier Diversity and Inclusion Programs — A Growing Trend Among Enterprises
What is Supplier Diversity?
Supplier diversity is an organization's effort to include different categories of suppliers in its sourcing process and active supply base, and to address the opportunities and challenges that arise from the differences and similarities.
Key Objectives of a Supplier Diversity Program
To increase the sponsoring company's market share within the nations' expanding multicultural/diverse communities
To increase the number of companies in the supply chain owned by historically under-represented groups, creating wealth for these groups and growing the customer base
To cater to the traditional government contract-spend requirements.
Women-owned and diverse business enterprises are among the fastest growing supplier segments of the U.S. economy. Veteran-owned businesses (VOBs) are the most prominent group of suppliers in the American entrepreneurial landscape. There are more than 2.5 million VOBs in the U.S. that generate more than $1 trillion in sales per year.
A supplier diversity program is driven by a dedicated group of people within the organization. The initiative should be spread across the functions within the organization. At leading companies, diversity and inclusion act as a bridge between the workforce and marketplace, transferring commitment to innovation and inclusion into all areas in which business is conducted. The intent is to move minorities and women in and up the pipeline.
What to Consider When Crafting True Diversity and Inclusion (D&I) Leadership
Commitment from CEOs, Boards of Directors, and Top Management: This commitment extends to performance measurement by ensuring that the bonus and reward structure is tied to diversity and inclusion goals and achievement.
Diversity and Inclusion Officer: Best-in-class companies almost always have a direct reporting line, from the most senior diversity and inclusion officer to the CEO.
Strategic Plan: Most of the best companies use a strategic plan to integrate elements. They set quantitative and qualitative goals.
Executive Diversity and Inclusion Council: A diversity and inclusion council develops, reviews and measures broad company diversity and inclusion goals. It is supported by other diversity and inclusion councils embedded throughout the business and becomes the framework for top-level diversity and inclusion champions. This body uses its position and influence to drive change, continually measuring progress throughout the organization and responding accordingly.
Integrated Organization: A sound organizational structure operating under a cross-functional model includes recruitment and retention with upward mobility; mentorship; affinity groups; training and education; communications from Internet; support to internal and external programs; external group liaison; sponsorships and events; philanthropy and community support; supplier diversity; strong research capacity; and measurement support.
Measurement and Benchmarking Systems: "What gets measured gets done" is the phrase most companies are using. Typically, at best-in-class organizations, each program is measured.
Best-in-class diversity and inclusion leaders track the effectiveness of programs with meticulous analysis, measuring value and return on investment (ROI). They can watch the evolution of diversity initiatives and their subsequent impact on all stakeholders, from shareholders to vendors to customers. Just as D&I is the future of America, it is also a future ROI for American business.
Conclusion
Supplier diversity and inclusion is a mandate in the U.S., and companies need to have some specified percentage of spend dedicated to diverse suppliers. This will not only diversify their preferred suppliers' bucket, but also offer the preference of getting into any of the government projects in the U.S. The supplier diversity spend target is decided based on the total supplier spend of the firm.
Sources: