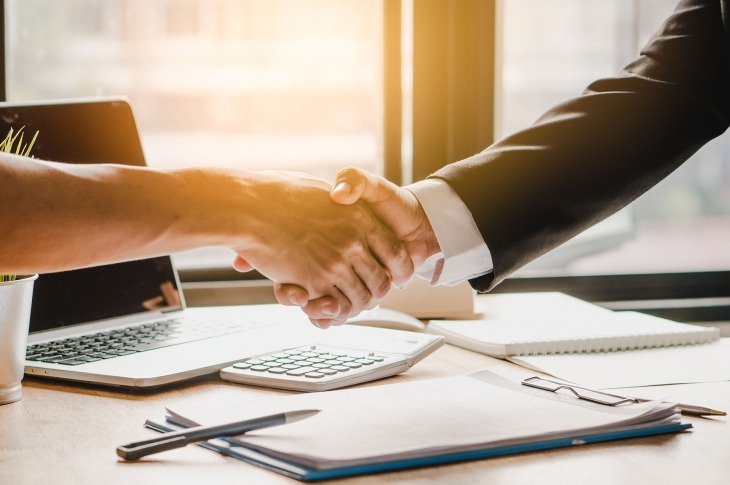 Supplier Relationship Management — Best Practices for Meeting Strategic Goals
Supplier relationship management is not a new concept, but it hasn't always been a formal process. Many companies now have a strategic supplier management program in place. Yet the effort that goes into these programs isn't always matched by demonstrable results. What can organizations do differently to move toward a supplier relationship management maturity model? We list the best practices.
For years, procurement was seen more as a transactional function — negotiating price and delivery terms with a supplier, putting a contract in place and laying it aside until it was time to renew. It had a relentless obsession with cost-cutting, often losing sight of the opportunities to create better value. That was then. Companies have now realized the many advantages of supplier relationship management — that developing bilateral, trust-based relationships with key strategic suppliers can pay rich dividends (supplier-led product innovation, reduced supply risk, a leaner supply chain, decreased long-term costs, more efficient procure-to-pay processes, greater returns, etc.) and result in a competitive edge for the company if done well. As a result, all best-in-class procurement organizations today have a supplier management program in place. Top-flight procurement teams now strategically plan and systematically manage interactions with key strategic suppliers to maximize the value of those interactions over the relationship's life cycle.
Transaction-based relationships between suppliers and supply professionals have increasingly given way to more collaborative partnerships. Procurement teams are now looking to drive significant business value from their supplier relationships. Yet many organizations are finding it a real challenge to realize the full potential of supplier management programs — primarily due to poor strategy and execution. Often, a company will implement a supplier relationship management model with expectations of a quick pay-off, and then either abandon it midway or keep plugging away at it without gaining any significant benefits or impact.
Companies must look at managing suppliers as a long-term process that requires a cross-functional and coordinated approach, a robust governance structure, and innovative methods to track and measure value. How can companies ensure they get the best results from their supplier management programs?
Here are some of the the supplier relationship management best practices that we urge our clients to adopt:
Alignment Between Supplier Management Strategy and Business Strategy

Lack of alignment between the supplier relationship strategy and the wider business strategy leads to needless expenditure of resources on an initiative that may not reflect the long-term business objectives of the enterprise. This, in fact, can lead to de-prioritization of the supplier relationship management program on the procurement agenda. The best approach for ensuring alignment is to translate business strategy into objectives of supplier relationship management.

Business Objectives That Supplier Relationship Management (SRM) Can Support

| | |
| --- | --- |
| Business Objectives | SRM Objectives |
| Entry into a new market | Partner with suppliers that have a strong presence, capability and track record in that market |
| Increase in sales through product development | Joint development projects with suppliers pioneering innovation |
| Mitigate supply risk | Identify critical suppliers and work jointly on developing supply market insight, at and beyond the first tier |
| Improve working capital productivity | Execute "lean" initiatives with high-end suppliers, potentially sharing benefits |
| Improvement in brand perception | Audit supplier processes, especially those located remotely relative to the organization, and publicize results |

Effective Supplier Segmentation and Relevant Supplier-Specific Strategies

Enterprises typically segment their suppliers based on their business impact or supply market complexity. Based on these two parameters, suppliers are classified into strategic, bottleneck, leverage and routine suppliers. However, this segmentation often leads to execution errors and poor ROI. By incorporating a third parameter — which measures long-term compatibility between the organization and supplier — the segmentation can be better optimized for an effective supplier relationship management program.

Development of a Clear Governance Model for the Most Strategic Suppliers

After the suppliers have been segmented, a clear governance model should be established that helps procurement track a relationship from the beginning. For instance — who is in charge of managing the relationship on a daily basis? At what point should a senior executive be involved? And so on. But it's vital for buyer and supplier companies to both invest resources to ensure that performance meets business goals. Strategic suppliers require greater degrees of governance and monitoring, whereas transactional suppliers need little.

Development of Skill Sets to Communicate Effectively with Suppliers

Treating a supplier as a partner and maintaining a dialogue goes a long way toward building a mutually beneficial relationship. This is one of the key components of supplier relationship management. This requires open and transparent supplier discussions as well as feedback sessions. Unfortunately, many procurement team members handling supplier relationships often have little or no training in the relevant leadership and interpersonal skills, undermining the degree of the supplier's trust. And business stakeholders often lack the necessary commercial skills that help to build stronger, more fruitful relationships.

Gaps in these skill sets should be identified and measures taken to ensure that supplier managers are carefully selected and trained in relevant leadership and interpersonal skills to ensure they can carry out their responsibilities. Working relationships between the procurement teams and suppliers should be somewhat informal, so they help to build a level of trust between the two teams. There should be more touchpoints that will help maximize opportunities for knowledge sharing between both teams.

Devise Methodologies to Measure Value from SRM Initiatives

Creative, finance-vetted methodologies for measuring monetary value delivered by supplier relationship management projects need to be developed to track the health of the program, acknowledge its true value addition, give it the credit due to it, and secure future investment.

Whoever said "If a thing is worth doing, it's worth doing well" could easily have been referring to the strategic supplier relationship management process. Doing it well, versus doing it poorly or not doing it at all, can make the difference between an organization that succeeds and one that languishes in the realm of the tactical and transactional.