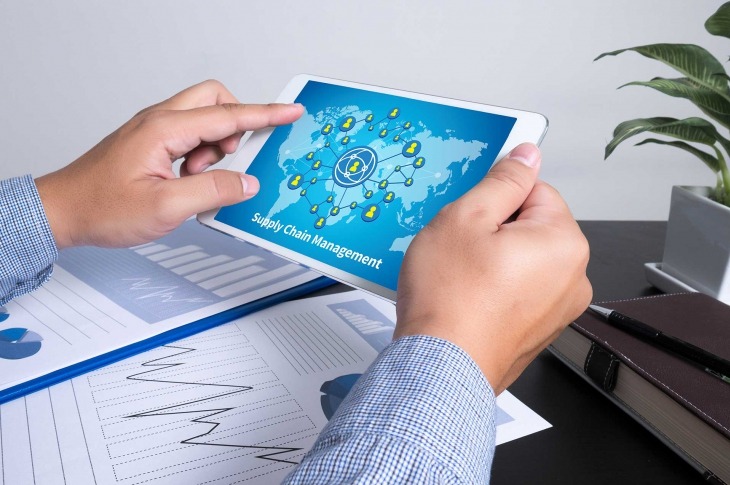 Supply Chain Risk Management — Minimize Disruptions with a Proactive Approach
The adage, "The best laid plans of mice and men often go awry" holds true to this day. Consider supply chain disruptions at major companies. Risk management teams at market-leading companies try to minimize risks by conducting regular supplier audits and focusing on high-level risks such as insolvency and non-compliance in terms of quality and delivery. They select the most creditworthy suppliers in a particular location — one with impeccable finances, fireproof factories, excellent labor relations and political backing. And yet, despite all this due diligence, they face disruptions in the form of disasters — natural or man-made — that derail carefully laid plans and seriously impact a company's finances.  
Supply Chain Risks in an Interconnected World
Consider the impact of Japan's Tōhoku earthquake (and the following tsunami) in 2011 on the global automotive industry. No one could have predicted the scale of disruptions this disaster would bring in its wake for automotive manufacturers across Asia, North America and Europe. Production units across Japan were hit by crippling parts shortages, affecting global automakers such as Ford, Volvo, GM, Renault, Chrysler and PSA Peugeot Citroën, which sourced vital components such as electronics, engines, gearboxes and paints from the country. There was a mad, last-minute scramble to source parts from other suppliers elsewhere (at huge extra cost to the company), and revisions had to be made to production schedules. The 2011 floods in Thailand had a similar impact, resulting in plant breakdowns and upsetting logistics and supply chains of companies based in far-removed geographies.
Growing Complexity of Risks
Fact is, with rising global dependencies, risks have increased in complexity. Unforeseen disasters represent a different kind of risk, which has less to do with individual suppliers and more with where they are located, freight flows and the socio-political climate in which they operate. A procurement team could select the best supplier in a particular region, and yet see that supplier hit by an earthquake, political unrest or flood. This is why supply chain risk management strategies need to have a comprehensive approach to risk and regularly monitor different sets of risks.   
A Reactive vs. Proactive Approach
Disruptions in the supply chain can seriously impact a company's revenues, costs and customers. Yet, despite their vulnerability to unforeseen risks, most teams have a reactive rather than proactive approach to such risks. When disaster strikes, they come up with last-minute alternatives that are not half as effective, and come at a huge cost to the company.
Experts say that an effective mapping and modelling exercise is needed to respond swiftly to market disruptions and gain an edge over competitors. Resilient, agile, flexible — supply chains now must be all this and more in order to deal with changes that are beyond their control. Better planning and response management is the key to making enterprises more resilient to risks. Supply chain management teams which realize that risk isn't only about geographies from which components are sourced from, but also includes logistics processes and hand-offs where responsibility changes hands, will be better prepared to deal with sudden disruptions. Data-driven assessments aided by AI and predictive analytics and reporting frameworks will help enterprises actively detect and eliminate risks and have a robust supply chain risk management plan in place.
GEP's risk management services enable clients to proactively assess, prioritize, mitigate and manage risk for improved business results. Our experts help you map your supply networks, identify risks, assess potential impacts and prepare contingency plans well in advance to mitigate risks and ensure business continuity.