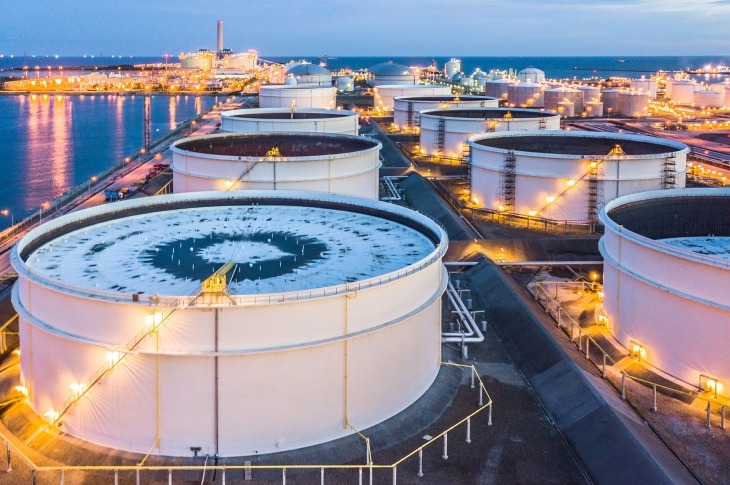 The 2019 Global Outlook for Acrylonitrile — Will The Supply Situation Improve?
Acrylonitrile (ACN), an organic compound, is a colorless and transparent liquid produced from propylene and ammonia. It is reactive and toxic in nature; however, it is known for its strength and durability.
It is a monomer which produces polyacrylonitrile, a homopolymer, copolymers such as acrylic fibers, acrylonitrile butadiene styrene (ABS), styrene-acrylonitrile (SAN), acrylonitrile styrene acrylate (ASA) and other rubbers such as acrylonitrile butadiene (NBR) which are the major end-user applications. Of the end-user applications, ABS thermoplastic contributes to more than 35 percent of the total demand followed by acrylic fibers with an estimated demand share of 27 percent. About a few years ago, acrylic fibers accounted for the major demand share, but ABS has slowly and steadily gained prominence on the back of its strength, durability and heat resistance which is needed in several downstream applications. Several appliances (refrigerators, kitchen, etc.), electrical and electronics, and the automotive industry are the major end users of ABS. Acrylic fibers are slowly being replaced by polyester fibers over lower cost and easier recyclability. Acrylonitrile is also used as an intermediate to produce Acrylamide, which constitutes about 15 percent of the total demand, which produces polyacrylamide (PAM) used in wastewater treatment applications.
The global production capacity of ACN is estimated at about 10 billion pounds annually. Asia-Pacific accounts for more than 40 percent of it due to the growth in the construction industry in emerging markets such as China and India. Europe is the second largest region followed by North America in terms of production capacity. The ACN supplier market is consolidated, with some of the major producers being INEOS Capital Limited, Ascend Performance Materials, AnQore and Mitsubishi Chemical Corporation.
From a price perspective, the situation is similar across all markets where a price drop was seen during late 2018. However, prices have increased since February 2019 due to supply constraints and an uptick in demand due to the restocking activity.
Regional Insights and the 2019 Outlook
U.S.: Acrylonitrile experienced continued tight supply since February 2019 due to ongoing supply issues. Outage and force majeure by INEOS Nitriles at its Texas plant and Ascend's anticipated turnarounds during Q2, 2019 will be the key market drivers. The rising export prices resulted in the closure of the arbitrage window from the U.S. to Asia stemming from the tight supply. Meanwhile, the demand for downstream ABS and acrylamide is gradually increasing after a lull in seasonal demand. However, it is expected to outweigh supply, driving an upward pressure on prices in Q2, 2019. Currently, the buyer community is securing their cargoes for Q3, 2019 considering the tight supply situation in Q2, 2019.  
Asia: Like in the U.S., ACN prices are expected to increase in Q2, 2019 considering limited inventories, tight supply, closure of the arbitrage window from the U.S. to Asia and scheduled turnarounds in Q2, 2019. However, the demand for ABS in Asia, especially China remains soft despite an uptick in the manufacturing sector in Q2, 2019 and the reduction of value-added tax (VAT) from 16 percent to 13 percent in China effective from April 2019, which was expected to drive ABS demand. Instead, buyers are bidding for lower prices despite recent gains in prices of feedstock styrene monomer (SM) and ACN markets. Suppliers are expected to take advantage of this situation.
Europe: ACN in Europe witnessed higher contract prices on the back of tight supply and firm feedstock propylene prices. Similarly, spot prices inched higher by more than 20 percent since February 2019. Planned and unplanned outages will further worsen the situation over the short term. Europe announced two force majeures —  INEOS Nitriles' Seal Sands, U.K., and the anticipated Dormagen, Germany lines. Market participants believe that demand may fall short as compared to last year; however, acrylic fiber (AF) may boost the demand for ACN as the price gap between AF players and polyester fiber prices is marginal.
The global ACN market outlook indicates a bullish tone due to the strong demand from downstream Acrylic Fibres, ABS and acrylamide sectors and tight supply caused by manufacturing disruptions in China, the U.S., the U.K. and Germany-based plants. The tight supply situation is expected to persist until Q2, 2019 or even till mid-Q3, 2019. The spot ACN prices have increased by 20 percent since January 2019 and are currently at about $2,100-2,250 / tonne (as of April 2019). However, the supply situation is anticipated to improve once most of the plants resume operations, which may lead to price corrections in the second half of 2019. Some of the buyers did not want to take a chance and have secured cargoes for the rest of the year.