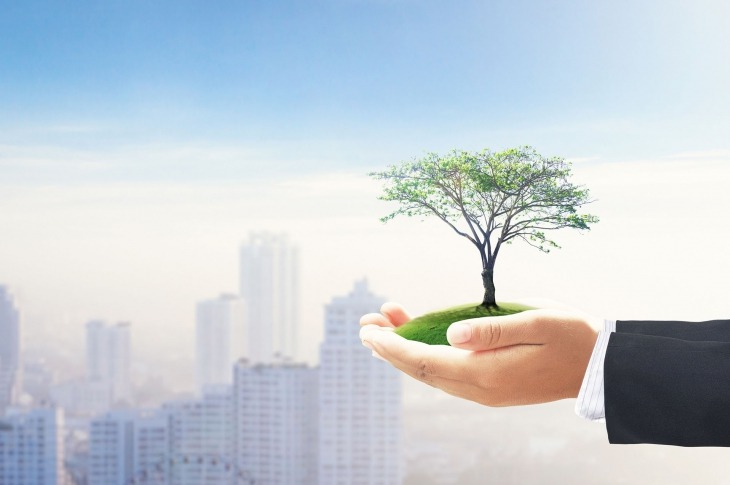 The Building Blocks of Sustainable Procurement
Procurement — a major part of any organization's budget — is being integrated with sustainability, which involves making purchase decisions that both meet a company's need for goods and services, and minimize the environmental impact. The importance of this framework has increased in recent years, with new ISO certifications being offered to companies that are making sustainability a part of their procurement process.
Why Sustainable Procurement?
A number of factors are influencing organizations to become more sustainable. Some of the major ones are:
To create a greater social impact compared to philanthropic donations
To increase profits and enhance corporate social responsibility and goodwill
To avoid risks — ethical, legal, as well as risks to brand image, etc.
To create a point of differentiation
To cater to evolving consumer preferences
Several research reports have concluded that sustainable procurement practices result in cost reduction, risk reduction and revenue growth. All these drivers have motivated companies to ensure sustainability across their supply chain.
Implementing Sustainable Practices
Implementing sustainable procurement practices starts with first recognizing the need for sustainability and then taking steps to make it part of a company's daily routine. This is crucial, because not aligning internal stakeholders toward a common framework first can impact the framework's overall success. Next, the company must assess to what extent it wishes to invest in the framework, how it would like to fit it in with the organizational structure, etc. Later, steps toward formulating the implementation process, supplier code of conduct, trainings, third-party collaborations, etc. are to be considered.
The most important aspect of the implementation process is to properly identify spend areas the company wishes to focus on initially. The category selection matrix is one such tool that can assess the priority of different spend categories. A general framework for selecting the categories could be to bifurcate them in terms of the sustainability risk and the value associated. In this framework, companies can categorize spend areas as routine spend, secure spend, critical spend, etc. These measures will offer clarity to the organization in terms of prioritizing investments in different spend areas.
 New Approaches
New approaches such as tougher supplier scorecards, databases to capture supplier information, sustainability questionnaires, etc. are also being used by organizations to ensure successful implementation of sustainable procurement. Some companies are taking a step ahead and entering into third-party collaborations to increase the efficiency of supplier assessments. These third-party companies help corporates in implementing sustainable procurement throughout the supply chain by engaging in supplier onboarding, training, consulting, assessing a supplier's CSR practices, creating scorecards and offering monitoring tools.
Challenges
Companies face a number of challenges in their mission to implement sustainable procurement practices. The most common internal challenge is the difficulty in aligning all the stakeholders toward a common framework. Differences in perception of what constitutes sustainable procurement, and contradictions present a huge challenge in the implementation process. Another internal challenge is the estimation of costs associated with sustainable procurement adoption. In terms of external challenges, companies with a global supplier base find it difficult to implement standard policies across geographies. Moreover, hesitation from suppliers in investing time for the required paperwork and presenting all the certifications and approvals is also a challenge.
Organizations have overcome the challenge of non-alignment of stakeholders by taking action in a holistic manner, by involving all the levels of stakeholders such as the senior management, major suppliers, the procurement team, etc., in the initial policy formation phase. To overcome the challenge of cost estimations, organizations are analyzing and planning every step and its associated costs to prepare in advance for additional expenses.
The Step Forward
There are many companies that have witnessed tangible business results through successful implementation of sustainable procurement practices. Unilever, for instance, was quick to realize the importance of sustainable procurement and saw positive results through its sustainable procurement initiatives. Some major steps taken by the companies in successful implementation of sustainable procurement are:
Procuring the majority of raw materials from suppliers that have certifications such as Fairtrade, the Forest Stewardship Council and the Rainforest Alliance.
Creating supplier qualification tools for all products and services
Assessing suppliers against the company's sustainable policies
Working with suppliers toward improving their sustainable policies and scheduling compliance programs for implementing sustainable practices.
Although we have a long way to go before sustainable procurement practices are implemented across all companies globally, there is definitely an increase in awareness and measures being taken by organizations to become more sustainable.