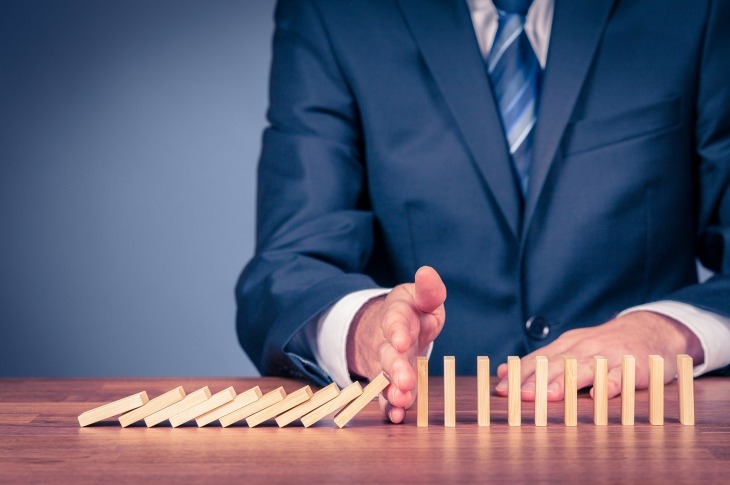 Toyota's Lessons in Disaster Management: 'How Quickly Can We Recover?'
Learning the Hard Way in Times of Trouble
Toyota relies on its Just-in-Time inventory system to reduce storage costs and maintain quality control of its parts. It's an efficient system that, in normal times, works well. But we are not in normal times.   Sadly, the most recent series of earthquakes in Japan again has highlighted its drawbacks. Back-to-back quakes of magnitudes 6.5 and 7.3 (among others) shook the southern Japanese island of Kyushu, one of the country's major automotive manufacturing areas. Dozens of people died and thousands of buildings were destroyed.  
Toyota was hit harder than its competitors. The company shut down 26 assembly lines, cutting output due to production stoppage by two of its suppliers. Production was expected to remain down for at least two weeks. Honda halted operations at a motorcycle factory for at least a week and Nissan slowed production at two damaged factories. Sony stopped operations at one of its semiconductor plants, which also can effect automotive production.  
The disaster harkened back to the 9.0 earthquake and devastating tsunami of 2011, that killed thousands, but reaches as far back as a 1997 fire at the Aisin Seiki plant, where door and engine components were made, that forced it to halt production for five days. (Aisin Seiki also shut down after this most recent earthquake.)  
Earlier this year, Toyota suffered another week-long setback when one of its steel providers had an explosion. That resulted in lost production of more than 80,000 cars.   After 2011, Toyota began to reassess how to balance efficiency and risk. "There are always risks, and they wouldn't necessarily be resolved even if we have parts inventory worth two weeks," a Toyota spokesperson told the Wall Street Journal. "Rather, we have been focused on how to understand and identify issues in case of a problem, and how quickly we could recover."  
One step, and it's a very good one, was to ensure that Toyota had multiple suppliers for its component manufacturers. The company learned that visibility into its supply chain does not end at Tier 1 or 2. For example (and Toyota was not the only victim), a pigment called Xirallic, which adds a glimmering shimmer to paint, was previously made at a single plant in Onahama. The town was damaged by the tsunami and exposed to radiation from the Fukashima nuclear reactor.  
Toyota since has built a detailed database of on suppliers, including those in Tiers 3 and 4. It also urged its suppliers to diversify, if possible, and established scenarios on how production can be shifted when necessary.  
Those important steps will help the company rebound more quickly than it did five years ago. It's a lesson that all companies, and their sourcing and procurement professionals, need to know.
Remember, the question is not, will something happen? The question is, when?