Ukraine-Russia Crisis: 8 Things Supply Chain Leaders Must Consider Now
Russia and Ukraine are major exporters of food grain, natural gas and metals
Hundreds of American and European companies have tier 1, 2 and 3 suppliers in the two countries
From mapping supplier dependencies to finding alternatives, there are many ways supply chain organizations can manage price volatility amid the Ukraine crisis
While diplomatic parlays are on to defuse the threat of Russia invading Ukraine, procurement and supply chain leaders, already dealing with record inflation, should be prepared for price volatility in commodities supplied by the two countries.
How a Russia-Ukraine conflict and Western sanctions could impact supply chains
The world's fifth-largest exporter of wheat (nearly 18 million metric tons in 2020), Ukraine is considered Europe's breadbasket. It also ships food grains to Africa, the Middle East, and parts of Asia. Ukraine is also a top exporter of corn, barley and rye.
Russia, on the other hand, is the world's biggest exporter of natural gas and wheat, the second-largest exporter of oil and a top exporter of metals such as aluminum, copper and palladium. Nearly 43% of the world's palladium comes from Russia. The metal is an important component for catalytic converters and its shortage can disrupt vehicle manufacturing.
Together, Russia and Ukraine supply nearly 30% of the world's wheat (exports of 59 million metric tons in 2020) and any supply disruption because of a possible conflict between the two neighbors is bound to push up wheat prices significantly.
Falling food grain stocks in America and Europe coupled with bad weather in South America is not good news for wheat buyers. As for the natural gas supplied by Russia, it not only keeps people warm in the dead of winter but is also used as raw material and fuel in metal industries such as steel and aluminum.
Scale of U.S. and Europe's supply-side risks in Ukraine and Russia
More than 1,100 U.S. and 1,300 European companies have at least one tier-1 supplier in Russia while more than 400 companies in the U.S. and Europe have tier-1 suppliers in Ukraine, according to data from Interos.
More than 5,000 companies in the U.S. and Europe have Russian or Ukrainian tier-3 suppliers.
GEP recommends 8 steps to assess and mitigate supplier risk in Ukraine and Russia
Mapping dependence: Supply chain and procurement leaders should map their dependence on Russian and Ukrainian suppliers across different tiers. Since most of the disruptions in the case of a conflict could be at the raw material level, mapping should be done from the viewpoint of raw material procurement.
Create risk profiles: Buyers should develop risk profiles of their supply and supplier base across various tiers keeping in mind the U.S. and Europe export controls at firm and/or sector level. It is likely that the controls could be on the Russian financial sector, including state-owned banks and their subsidiaries.
Ramp up cybersecurity: Supply chain and procurement teams should assess and monitor their cybersecurity given the threat of cyberattacks from Russia. Cyberwarfare could be a potential threat, particularly to Ukraine and its assets, or it could be used against the supply network of multinational companies as a retaliation against West's sanctions against Russia.
Increase inventory: Estimate your short to medium term demand and build up inventory for your company as well as your supply chain. The additional cost could be shared between the partners throughout the value chain.
Support suppliers: Develop business continuity plan with those identified suppliers and extend financial or social support as needed. Share the analysis with affected tier-1 suppliers and provide additional information and context and recommend that these be shared with tier-2 suppliers and below.
Look for alternatives: While there is still time, look at qualifying alternative sources for select items where the inventory carrying cost is high or there is a supply shortage.
Hedge for commodities: Consider hedging wheat, natural gas, and metals if these contribute a major portion of your total value chain cost.
Reduce currency risk: As a short to medium term measure, secure ruble and hryvnia currencies to pay local suppliers depending on the spend exposure.
To learn more about these risk mitigation strategies, talk to GEP today.
Turn ideas into action. Talk to GEP.
GEP helps enterprise procurement and supply chain teams at hundreds of Fortune 500 and Global 2000 companies rapidly achieve more efficient, more effective operations, with greater reach, improved performance, and increased impact. To learn more about how we can help you, contact us today.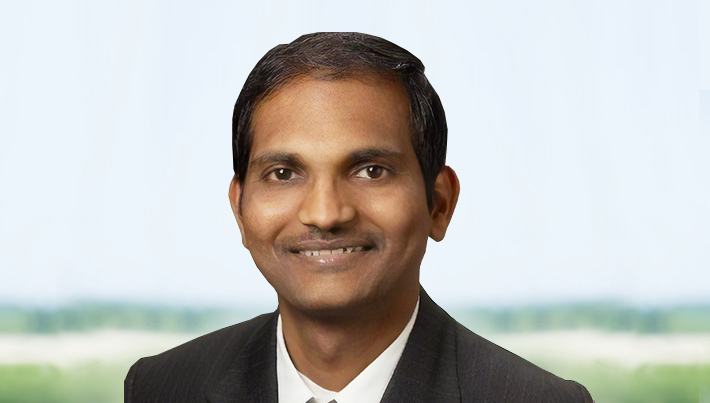 Vice President, Consulting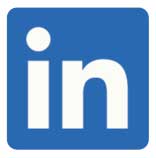 Krish is a seasoned procurement and supply chain management professional proficient at delivering sustainable cost savings and process improvements across industries. He has been a part of multiple procurement transformation initiatives and secured around a billion dollars of savings in direct- and indirect-related spend and supply chain operations. His clients at GEP include Fortune 500 companies, primarily in CPG, automotive, and industrial manufacturing.
LET'S TALK