Why It's Time to Optimize Nuclear Power Supply Chains
There is a growing emphasis on harnessing nuclear power to speed up clean-energy transition
As the cost of solar and wind power dip, nuclear projects face pressure to reduce costs as well
Utilities should equip nuclear power supply chain and procurement teams with right tools to achieve cost savings
Nuclear power is no more a pariah.
At the G7 Summit in June, leaders of U.S., U.K., Canada, France, Germany, Italy and Japan pledged to focus on "accelerating progress" on nuclear power, besides other areas such as batteries, hydrogen, carbon capture and zero-emission aviation and shipping.
Add to that the Biden administration's plan to rely on nuclear energy more heavily to reach ambitious clean energy goals.
The emphasis on harnessing nuclear energy is understandable.
Solar and wind energy may have become vital components of a carbon-free power infrastructure, but there are limits to their capabilities. When demand is high, output from these renewable energy sources often falls short.
The energy industry is thus looking for a path forward that is both replenishable and reliable. While clean energy has become synonymous with solar panels and wind turbines, nuclear reactors offer a bridge.
Enter two billionaires with a potential game-changer for the nuclear industry. Bill Gates' TerraPower and power company PacifiCorp, owned by Warren Buffet's Berkshire Hathaway, are teaming up to build a nuclear reactor on the site of a retiring coal plant in Wyoming in the U.S.
The Gates-Buffet project involves a new type of nuclear reactor. They're building small, advanced reactors that run on different fuels compared to standard reactors. Plus, these new reactors would produce less nuclear waste.
Many view this as the future of fossil fuel-free energy that can supplement intermittent power sources such as wind and solar.
This boost from nuclear can become increasingly critical as more states and countries mandate climate-friendly energy.
That said, there are some challenges to overcome in the shift to nuclear power.
High operational costs and falling market electricity prices — along with safety issues at a few plants — have caused a recent reduction in nuclear capacity.
In light of these technological advances, the energy industry must put more emphasis on shoring up the supply chain to accommodate nuclear and other power supplies in the quest for a healthier environment.
What Sets Apart Nuclear Power
While the past disasters at nuclear plants cannot be ignored, the nuclear industry's reputation is on the mend.
According to the U.S. Department of Energy's Office of Nuclear Energy, three factors make nuclear power an appealing clean and sustainable energy option.
#1. Nuclear energy is a zero-emissions energy source.
#2. Nuclear energy has a small footprint compared to solar panels or wind farms.
#3. Nuclear energy produces little waste, which can be efficiently reprocessed and recycled.
The World Nuclear Organization affirms that nuclear energy is a reliable power source.
According to the organization's website, the evidence over six decades shows that nuclear power is a safe means of generating electricity.
The risk of accidents in nuclear power plants is low and declining. The consequences of an accident or terrorist attack are minimal.
Why Nuclear Power Supply Chains Need an Upgrade
As nuclear power generation gains momentum, the road to a healthier planet runs through the supply chain.
The cost of renewable energy -- from wind and solar -- is going down. This development puts pressure on nuclear — which already operates on razor-thin margins — to reduce costs.
Equipping the supply chain and procurement teams at utilities with the right tools can go a long way to achieving cost savings and mitigating risk and ensuring compliance.
To be successful, energy supply chain and procurement leaders must engage with other business units to ensure that the technologies and strategies remain effective.
To learn more, download GEP's white paper: Preparing for a Nuclear Shift: Why Utilities Must Power Up Their Supply Chains.
Turn ideas into action. Talk to GEP.
GEP helps enterprise procurement and supply chain teams at hundreds of Fortune 500 and Global 2000 companies rapidly achieve more efficient, more effective operations, with greater reach, improved performance, and increased impact. To learn more about how we can help you, contact us today.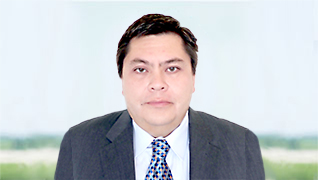 Director, Chemicals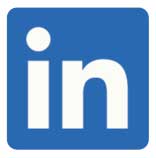 Micah has worked on procurement consulting deliverables over a wide range of categories. He is an expert in strategic sourcing, category management, negotiations, supplier relationship management, data analysis and visualization.
At GEP, he is engaged in numerous strategic sourcing projects across chemicals industries, oil & gas, utility and energy.
LET'S TALK