At GEP, it's always been about making things even better – creating solutions that are more powerful, more effective, and more easy to use. That's why we are rethinking, reimagining and redesigning procurement technology with GEP SMART.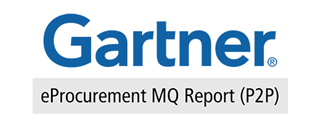 GEP SMART – the first truly unified procurement platform native to cloud, mobile and touch technologies – is challenging legacy standalone P2P systems with greater innovation, user experience and performance.
By making P2P part of a single, unified source-to-pay platform, GEP SMART accelerates speed-to-value across the enterprise.
Only GEP SMART can:
Achieve More with GEP SMART
Identify an opportunity for savings by analysing historical patterns of spend
Flip awarded business directly into contracts
Build a strategic savings plan directly from the opportunity
Provide a single view of the entire procure-to-pay process on any device
Launch sourcing events to enable the plan
Push negotiated terms and pricing directly from contracts into catalogs for order and requisition
No wonder then, GEP SMART is the ONLY Challenger on Gartner's 2016 Magic Quadrant Report for Procure-to-Pay Solutions
Experience GEP SMART today. Ask for a live demo.