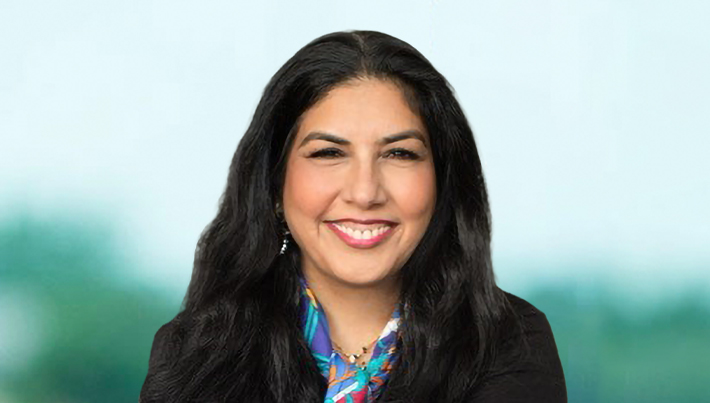 Roopa Gandhi
President & Founder
"Work hard. Play harder."
Roopa Gandhi is the president and founder of GEP. She founded GEP to build a beautiful company that positively and sustainably impacts employees, clients and communities. 
Roopa is passionate about supporting women, from ensuring access to education and healthcare to creating an organization that attracts, supports and advances women in the workplace. She actively supports multiple not-for-profit organizations working to promote women's education, upliftment and guidance.
She advocates a sustainable employee culture and is actively involved in daily employee management of GEP. She spearheads many initiatives within the company that foster holistic employee growth and advancement.
As an extension of GEP's CSR efforts, Roopa serves on the board of directors for the Akshaya Patra USA, a nonprofit organization with a vision that no child in India is deprived of education because of hunger.  
Roopa's journey has taken her to global platforms such as the World Economic Forum where she has participated in panel discussion on "Reinventing Globalization." She has been an invited speaker at numerous events including Booth Women Connect Conference, Deshpande Development Dialogue and the Dale Carnegie for Executives panel. Roopa's achievements include being recognized as one of the 50 Fastest Growing Women-Owned/Led Companies by the Women Presidents Organization, being a finalist for E&Y Entrepreneur of the Year, and winning both the NJBiz Best 50 Women in Business and SDCE Women in Supply Chain Award. Furthermore, Roopa is a council member of the Polsky Center for Entrepreneurship and Innovation. 
Roopa holds an MBA from the University of Chicago, an MS with highest honors in industrial pharmacy from Long Island University and a BS in pharmacy from Mumbai University.