Geopolitical crises, pandemics and natural disasters have been especially disruptive to supply chains, leading to demand uncertainties, inventory pileups, inventory stockouts and supply shortages. But disruptions are real-time opportunities to test your supply chain's resilience and agility.
With this rapid assessment, you will be able to identify your supply chain's strengths and pain points, enabling you to implement a focused technology-driven strategy. Furthermore, you will be armed with knowledge to build a roadmap to improve and optimize processes, reduce costs and increase customer satisfaction — improving overall business performance and sales growth.
WHAT'S IN THE ASsessment?
These carefully curated questions are designed to evaluate your organization's performance across four key areas of supply chain – PLAN, PROCURE, MAKE and DELIVER.
Through this assessment, you will be able to identify the opportunities and risks to address in the short, medium, and long term to meet best-in-class standards. You will also gain a clear understanding of your organization's supply chain performance against industry benchmarks.
Plan
Forecast accuracy, forecasting techniques, S&OP horizon, technology maturity, production planning, process maturity, etc.
Procure
Procurement strategy, digitization level, process maturity, contracting maturity, supply assurance, etc.
Make
Costs, overall equipment effectiveness, maintenance & reliability-centered maintenance, lean manufacturing production plan level, etc.
Deliver
Transportation costs, delivery, technology maturity, modes of transport, etc.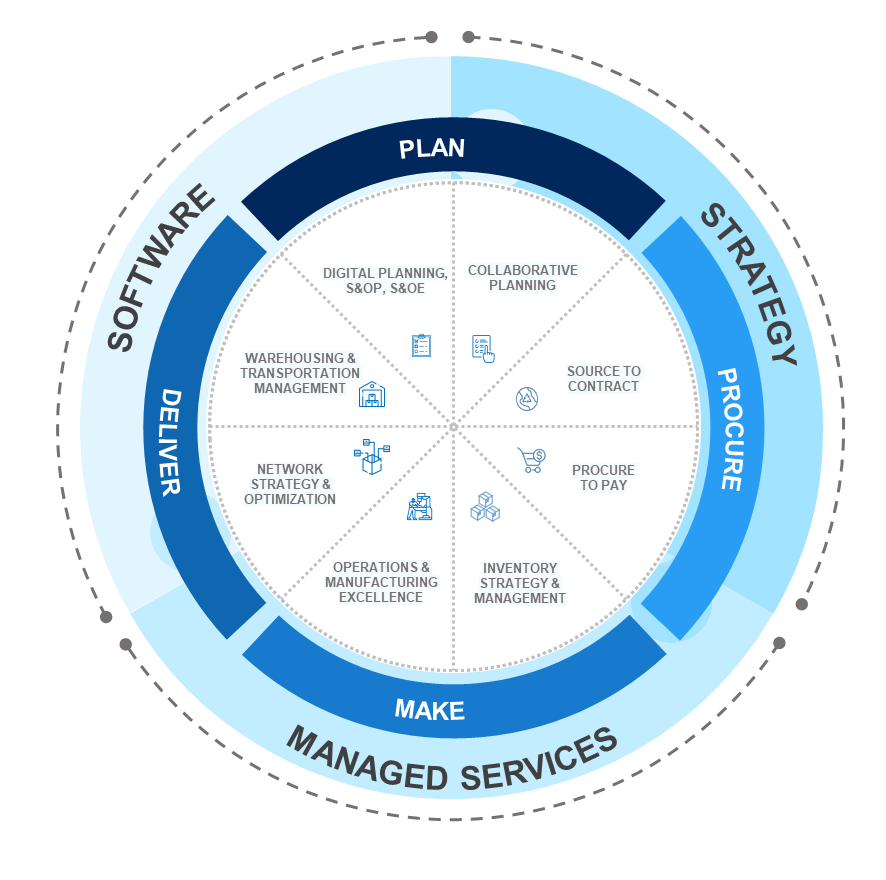 WHAT Do You Gain from the Rapid Supply Chain Diagnostic?
Understand the current state of your supply chain
Identify gaps in your supply chain infrastructure or specific areas
Learn how to address gaps
See an estimate of the quantitative benefits you can expect from implementing the assessment's recommendations