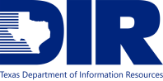 GEP is proud to offer GEP SMART™, our award-winning, unified source-to-pay procurement software solution to the state of Texas and its related entities, including state and local governments, agencies, authorities and higher education institutions, at 25% off the MSRP through Texas DIR Contract No. DIR-CPO-4724. Our vendor name is NB Ventures, Inc., and we are a certified MWBE provider.
Our AI-powered, cloud-native procurement suite offers comprehensive spend, sourcing and procurement functionality in a single, powerful, user-friendly platform that automates and simplifies the most difficult processes, boosting resilience, growth and development. It's why hundreds of Fortune 500 and Global 2000 companies rely on GEP SMART to operate more efficiently and effectively. And now it's your turn.
Read on for a description of the products and services covered under this contract. You can also use our pricing calculator to easily configure GEP SMART to your needs and immediately obtain your no-hassle contracted cost.
What GEP SMART Can Do for You
Our market-leading procurement software can help you solve the unique challenges of your increasingly complex environment, so your team can focus on high-priority customer needs and critical organizational gaps.
No matter where you are on your digital transformation journey, GEP SMART can ease your path and deliver greater savings by providing:
Faster sourcing of higher-quality goods, for less
Enhanced transparency, risk management and resilience
Integrated reporting of numerous dimensions, including supplier performance and contract visibility, that helps users easily monitor contract execution and compliance
User-first design, advanced functionality, and ease of use that offers end-to-end visibility and control over the entire source-to-pay process
Powerful S2P integration that lets users create contracts directly from supplier offers
Intelligently conceived software with natural language processing and cutting-edge search technologies that put supplier and purchase information always at your fingertips
Powerful collaboration functionality that makes sourcing a productive and satisfying experience across teams
Easy implementation and unparalleled customer service that's always available
Products and Services Covered Under the Contract
Pricing: Choose Your GEP SMART Options, Get Your Cost
GEP SMART is yours for 25% off MSRP. Add your desired features and usage to our pricing tool and immediately see your exclusive pricing compared to the MSRP. Try it out now.
Note: This pricing is derived from the agreement between GEP and Texas DIR and is intended to illustrate the cost of annual subscription and/or implementation and/or additional service for specific configurations of GEP SMART software. While this pricing is intended to be accurate for those items listed, it is not exhaustive and does not constitute a quote or offer by GEP for a specific product or service. View our entire pricing schedule here. For detailed quotes, please contact GEP.
Contact Us to Obtain a Quote or Place a Purchase Order
GEP welcomes your inquiry. All requests for quotes and purchase orders must reference the DIR contract number DIR-TSO-4724. To receive a quote, place a purchase order or get additional information, please contact:
Suresh Visvanathan
Global Head of Software Sales
GEP Worldwide
100 Walnut Avenue,
Clark, NJ 07066
sv@gep.com
703-609-3485 (mobile)
Our Designated Subcontractors
GEP works with the following subcontractors:
Robert Wagner
Semper Feye Solutions, Inc.
103 N. Laurelwood Drive
Austin, Texas 78733
robert.wagner@semperfeye.com
251-238-2731
Vendor ID: 1463896484200
Mark Kubena
GB Tech
2200 Space Park Drive, Suite 4003
Houston, Texas 77058
mkubena@gbtech.net
281-333-3703
HUB Certification #: 1760163628900
Warranty and Return Information
View our Service Level Agreement for warranty information. A customer who terminates the contract pursuant to the contract terms is entitled to the return of pre-paid unused license fees.
Voluntary Product Accessibility Template (VPAT) for
GEP SMART™
GEP is committed to continuously improving the accessibility of our internal pages for end users. View our VPAT.