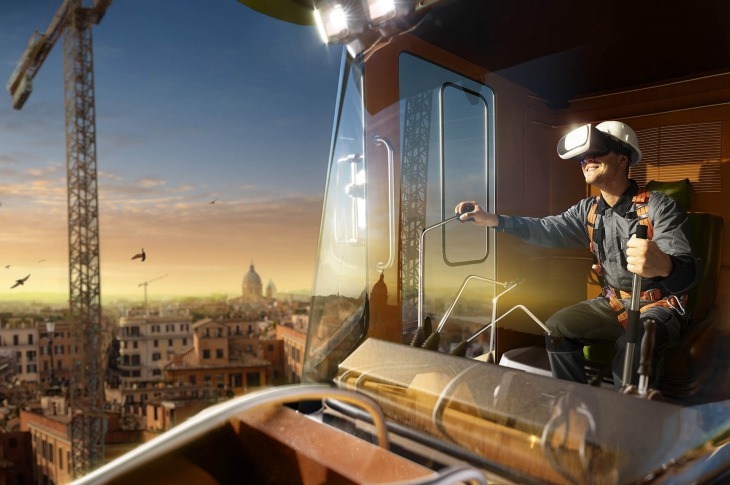 Autonomous Cranes Are Making Construction Smarter and Safer
The earliest evidence of cranes dates back to around the sixth century B.C., when the Greeks used them to lift construction materials. While cranes have changed in the centuries since, they have been unable to embrace the kinds of rapid advancements in technology as seen with other machinery. This is primarily because of the longer lifetime of these cranes and the heavy capital expenditure involved. Owners were thus not keen to further invest in technology upgrades for their equipment. Now, however, manufacturers have started increasing their research and development spend and are collaborating with technology companies to add new features to their equipment in order to aid autonomous functionality. This is enabling crane operators to be able to simply select a location and instruct the crane to automatically move to that location without requiring any manual operation.
Intelligent Technologies Are Elevating Cranes
Autonomous cranes also include features such as anti-collision, zoning and remote configuration by the internet. All these features are aided by a combination of artificial intelligence, machine learning and computer vision. Thus, with most of the crane cycle handled automatically, the crane operator's main task is to supervise the process and act only when required. Operators in a control room supervise the crane's motion via onboard cameras and a remote control station. Remote crane operation allows humans to be separated from a potentially dangerous and harsh working environment featuring large machines and moved to the safety and comfort of a control room. This offers numerous advantages.
Several cranes can be operated from one control room.
On-board cameras provide better views at locations where the operator has impaired vision.
The crane can run faster with shorter cycle and ramp times.
Crane operators have a safer, comfortable and more efficient working environment.
There is seamless operation without any loss of time at shift changes and breaks.
Crane manufacturers are utilizing research and development capabilities of existing and new AEC (Architecture, Engineering and Construction) companies to integrate their systems with automation capabilities. In 2018, a Tel Aviv-based company, Intsite, announced a $1.35 million pre-seed investment by Terra Venture Partners and the Israel Innovation Authority to fund autonomous crane technology. Intsite aims to increase the productivity and safety of the construction site through the development of a platform that uses computer vision to analyze camera feeds in real-time, ensuring that tower crane operators are made aware of workers and obstacles within range. Their technology, which is based on a combination of aerospace tech and state-of-the-art algorithms, can improve a crane's precision by up to 30 per cent. Konecranes secured orders from Yilport for the delivery of automated rubber-tired gantry crane systems at its container terminals across Europe. These automated cranes will be operated under a supervised operation concept supported by remote operating stations.
The Long Road Ahead
Investments in autonomous robots should be prioritized to achieve end-to-end efficiency, productivity and risk reduction. When considering the level of automation needed, it is important to define the optimal labour-to-automation mix to achieve desired benefits. The procurement of autonomous cranes should focus on an overall investment strategy. For companies that invest in capital equipment, the acquisition of autonomous cranes should take some key aspects into account, such as CAPEX, projected life, depreciation and ease of integration with existing facilities and technology. Although fully autonomous cranes are relatively expensive, costs are likely to drop as volumes increase. Moreover, regulations and customer demand will be key for the adoption of the newest versions of mankind's oldest machine.
Sources and References