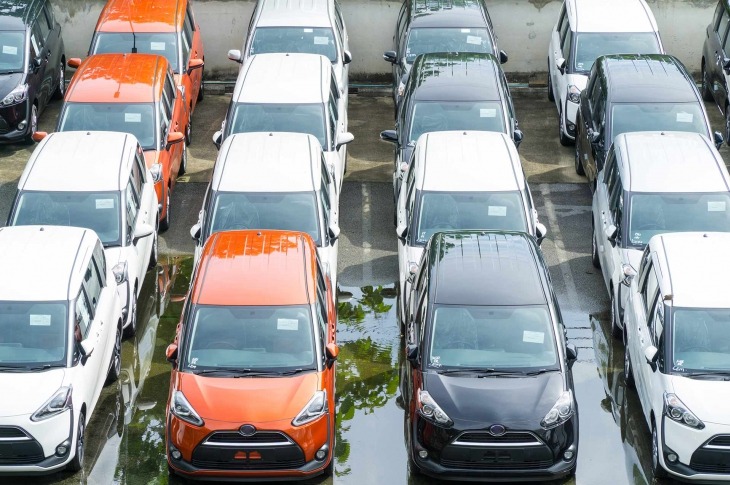 How Consolidation in the Car Rental Industry Is Likely to Overhaul Ground Transportation
The car rental business has been undergoing consolidation, disaggregation, rationalization and various forms of upheaval. There are seven or eight major rental brands currently, and most of them have been swapped and traded over the last few decades. For better or worse, the history of the car rental industry mirrors many of the prominent trends that have defined the business world over the last 40 years. Rental agencies were snapped up by conglomerates when bigger was better, then sold off as companies decided to focus on their core competencies and outsource the rest.
In the era of All Things Mobility, where both carmakers and tech startups are clamoring for a piece of the ride-hailing pie, it seems like everyone is convinced that fetching a car on demand is the future. The business model for ride-sharing is at best tenuous in terms of cost vs. profitability, and the number of players trying to get in on the action has continued to tick upward. Everyone, from startups such as Uber, Lyft and so on to well established OEMs such as General Motors, Ford, BMW, Daimler, and even Tesla want to be a part of this movement.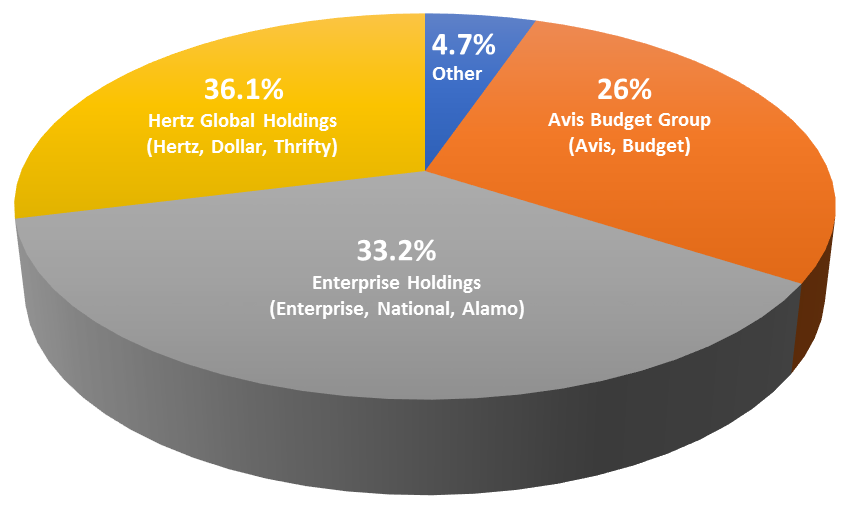 Stagnation of the car rental and fleet management companies, along with the high taxi fare, has strengthened the entry of ride-sharing into the ground transportation segment. Availability issues, slow turnaround time and high surge prices charged by the car rentals and other ground transportation companies are the prevalent points in this sector.
Drivers for Consolidation
Car rentals are a lot more consolidated than they appear. Avis owns Avis Car Rental, Budget and Zipcar. Hertz now owns Dollar and Thrifty. Enterprise owns National and Alamo. Germany's BMW has bought out partner Sixt from their joint venture DriveNow, paving the way for a broader car-sharing and driverless taxi alliance with Daimler to compete against the likes of Uber and Lyft.
Based on the changing customer needs and the ways in which providers interact with customers, there has been a shift to integrated mobility solutions and mobility as a service (MaaS), with players looking to leverage opportunities in an integrated, seamless and transparent service. Services involve not only car rental and car-sharing schemes, but also a breadth of offerings that include shared lease plans, P2P rentals, on-demand shuttles, ride-hailing, autonomous technology pilots and so on. Examples of this include BMW's "ReachNow," one app that manages a range of mobility options; Hertz supplying cars to Uber and Lyft, Enterprise's piloted program with Uber, and Daimler's Mercedes-Benz Vans unit's joint venture with Via, a U.S.-based, on-demand shared ride mobility app.
Travelers continue to evolve toward an on-demand, shared mobility and multimodal system. Advancements in technology have opened up new opportunities for car rental brands to support, engage and empower their customers via sophisticated apps and mobile services.
Corporate Travel Moving Away From Rentals
Car rental giant Avis witnessed a significant reduction in profits while Hertz reported losses in recent years and both have more cars in fleet than the demand generated. This is largely due to vehicles being considered more as service than as an asset. This change in the way of thinking has altered conventional business travel, as companies are seeking new avenues to reduce overhead costs.
Conclusion
It's hard to think of an industry that has had more ups and downs than the car rental business. Mergers and buyouts are not necessarily a bad thing, as they reflect deal-makers willing to commit capital and they do, occasionally, generate more efficient operations and save jobs. The probability of a Hertz–Avis merger in the future appears to make sense, as it would allow Hertz to cut costs by scaling its operations among more retail outlets. A deal of this size will reflect a logical realignment of the industry.
Additional content: Interested in further exploring how procurement is shaping the travel industry? Read more about the key trends in corporate travel in this post.
Sources: