Sorry! No fries: What's Causing the Global Potato Shortage?
The fast-food chains in southeast Asia and Kenya are facing a potato shortage and stores in USA have run out of potato products
A combination of drought, rain and a potato disease has resulted in this shortage
Supply chain disruptions and poor supplier management have aggravated the potato supply crisis
Supply chain disruptions during the pandemic resulted in a shortage of many commodities. The latest one to join the ranks is the beloved potato.
Potato shortage has severely impacted fast-food restaurants in Japan, Malaysia, Indonesia, Kenya and the United States and cut deep into their stocks to make fries and chips.
Several factors have led to this acute shortage of potatoes. Here's a look at where and why there is a global potato problem:
Fight against potato wart in Canada and the U.S.
The food safety bodies in Canada and the U.S. have halted the sale of potatoes from Prince Edward Island (a Canadian province) to restrict the spread of the potato wart disease – a fungal infection that causes black swabs, or warts, on potatoes.
Prince Edward Island is famous for its potatoes and generates an annual revenue of nearly $1 billion by transporting between 250 and 300 million pounds to the U.S. Almost 95% of the total production of the island moves to the U.S. and this ban is adversely affecting the region.
The Prince Edward Island board has started a campaign – 'Stop the spudpocalypse' – following the U.S.' decision to stop imports. The potato wart disease is not new and the board has assured that a backup plan is in place.
To make matters worse, U.S.' own 2021 potato production was 7% below the five-year average due to a severe drought. Washington, North Dakota, and Idaho's year-on-year potato yields fell 8-10%. Decrease in land cultivated for potatoes has worsened the conditions.
California, one of the major potato-growing regions, is seeing a 28-30% production decline for the past two years. A water shortage in the Klamath Basin due to the summer drought and authorities cutting off the water supply for sustaining endangered species of fish have also meant more bad news for potato cultivation.
A (fry)tening situation in Japan
The shortage of potatoes in the US has resulted in a domino effect for Japan. Japan is one of the top importers of potatoes from the U.S., accounting for around $342 million in market value. The U.S. is the only foreign supplier of fresh chipping potatoes in Japan.
During the pandemic, American farmers destroyed hundreds of tons of potatoes due to lack of demand. Japan even considered importing the potatoes via air but the climatic conditions along the U.S. West Coast delayed the shipments further.
Japan imports only fries from North America which travel through the Port of Vancouver. The flood in November, however, affected the movement of ships. With a huge backlog of container ships, recovery is slow.
Now, fast-food chains like McDonald's in Japan have restricted their offerings of French fries to only small until further notice. Similar challenges are being faced by fast food chains in other parts of Southeast Asia as well. McDonald's in Malaysia and Indonesia are facing a shortage of French fries while Taiwan is facing a shortage of hash browns. KFC Singapore has started swapping sides for orders with French fries.
Potato crisis for KFC in Kenya
KFC outlets in Kenya are facing a shortage of potatoes and are unable to serve their signature dish -- potato chips and chicken. They are swapping it out with chicken, buns, soda, coleslaw and ugali for combo meals.
KFC imports potatoes from Egypt because local produce does not meet the quality standards. Egypt recorded a 15% increase in price with a 16% decline in total production with the majority of its exports finding their way to Russia.
The other potato producer, South Africa, was hit by the excessive rain, impacting output.
Although KFC has been in Kenya for almost a decade, they do not have a provision for local farmers to participate in the supply process. As a result, Kenya imports potatoes from various countries for high-end consumers and market segments.
Kenya also has a standard for potato seeds and packaging of potatoes and produces 62 varieties of potatoes. If these standards are known to the local farmers, they will also be able to access non-traditional markets, get a higher premium for their produce and improve their income.
Conclusion
Shortage of potatoes appears to be a major issue, but a large part of it could have been solved by diversifying the supplier base. There isn't a real shortage of potatoes but rather a disruption in the supply chain affecting the import and export of the commodity. If you are still enjoying fries in your part of the world, consider yourself lucky.
Turn ideas into action. Talk to GEP.
GEP helps enterprise procurement and supply chain teams at hundreds of Fortune 500 and Global 2000 companies rapidly achieve more efficient, more effective operations, with greater reach, improved performance, and increased impact. To learn more about how we can help you, contact us today.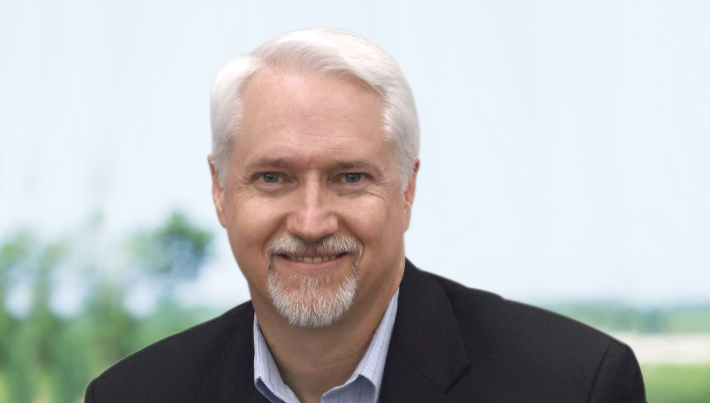 Vice President, Consulting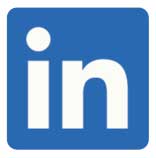 David has over 20 years of experience in leading several large-scale consulting and sourcing engagements for transport and logistics at Fortune 500 companies.
A recognized leader in supply chain management and logistics, David plays a critical role in the design, sourcing and implementation of supply chain improvements to GEP's global clients.
LET'S TALK