Russia-Ukraine war puts drug development pipeline at risk
Companies have suspended recruitment of new patients for clinical trials in Ukraine owing to safety concerns.
A few drugmakers have paused recruitment of patients for clinical trials amid fear of more sanctions against Russia from western countries.
Logistical disruptions and patient dropout from clinical trials are the major challenges faced by investigators conducting clinical trials in Ukraine and Russia.
According to the U.S. Food and Drug Administration's clinical trial database, more than 250 clinical trials are active in Ukraine. However, with the Russian invasion, these clinical trials face a significant risk.
Ukraine is an important destination for clinical trials, as the country possesses a sizable and capable medical and research workforce. Due to an underfunded and wobbly healthcare system, many patients prefer to participate in clinical trials, which is considered an easier pathway to receiving treatment. As a result, clinical investigators have found recruiting patients in Ukraine to be a much easier task.
Russia's invasion of Ukraine has stymied clinical trials in both countries
One of the major problems hindering clinical trials amid the conflict is logistics of both patients and materials. Sponsors are finding it difficult or impossible to send new investigational medical products to Ukraine or to ship bio-samples from Ukraine to sponsors.
As Kyiv was an important source for such materials, the war has made it impossible for site managers to procure materials from within Ukraine. Moreover, as more than 2.3 million Ukrainians have fled to seek refuge in neighbouring countries, keeping track of such patients is difficult. Investigators need to develop new strategies to keep such patients enrolled in clinical trials.
Harsher sanctions against Russia may further disrupt the drug development pipeline
Russia is also an important destination for clinical trials in Europe. It ranks sixth among European countries in terms of number of clinical trials, after Germany, the U.K., Spain, France and Italy. Pharmaceutical companies are currently conducting more than 790 clinical trials, among which, Merck, Novartis, Roche, AstraZeneca and Johnson & Johnson are leading in terms of number of clinical trials.
Although the sanctions exclude the healthcare sector, if the conflict is not resolved soon, western economies may impose more sanctions on Russia. This will force pharmaceutical companies to rethink their strategies or to move to other countries for conducting clinical trials.
Logistics is a matter of concern for the clinical trials being conducted in Russia as well. Russia has closed its airspace to many countries, which may hamper the logistics of various samples for analysis.
Similarly, there has been a halt in recruiting patients for clinical trials conducted by Moscow State Medical University, one of the biggest universities in Russia. The university is currently conducting more than 120 clinical trials across the country.
Such instances will only delay the drug development process and will severely hamper the treatment of patients who are suffering from terminal illnesses and rely on investigational new drugs for treatment.
What are pharma companies doing to minimize the disruption to clinical trials?
The sanctions imposed on Russia have been carefully drafted to exclude and exempt the medical industry. However, some U.S.-based pharma and medical devices giants have temporarily scaled down their operations or suspended them in Russia. Companies such as Merck, Pfizer and Bristol Myers Squibb have decided to pause recruitment for their clinical trials due to the disruption in logistics of medical consumables and materials. This may significantly increase the timeline to launch new medicines in the country.
To minimize the impact of supply-chain disruptions on clinical trial logistics and procurement amid the Ukraine crisis, some organizations are trying to relocate patients to other regions of Ukraine that are less affected by the Russian invasion. They are also allowing patients to continue participating in clinical trials remotely.
Multinational companies anticipated logistical disruptions and sent additional doses of investigational drug materials and other equipment and consumables in advance to minimize the impact. This should lower the effect of the conflict on the drug development pipeline to some extent.
In the short term, however, Russia's war on Ukraine will increase the risks from logistical complications, patient dropout and delays of clinical trials that are necessary to the development of new drugs.
Turn ideas into action. Talk to GEP.
GEP helps enterprise procurement and supply chain teams at hundreds of Fortune 500 and Global 2000 companies rapidly achieve more efficient, more effective operations, with greater reach, improved performance, and increased impact. To learn more about how we can help you, contact us today.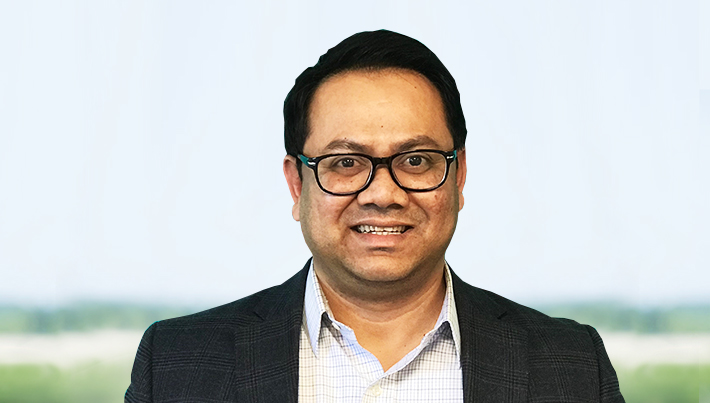 Vice President, Consulting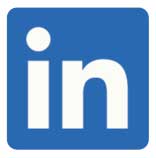 Amol is responsible for leading global teams and building long-lasting strategic client relationships for GEP's Fortune 500 Pharma & Life Sciences clients.
He has vast experience in leading engagements focused on procurement strategy, delivery management, and competitive assessment and formulating business cases with C-Suite stakeholders to enable sustainable value creation.
LET'S TALK