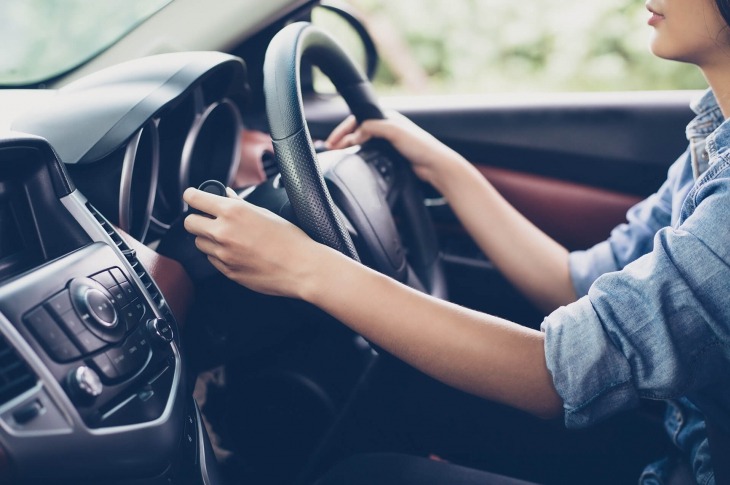 The Future of Plastics in the Automotive Sector
Historically, plastics have been an integral part to the automotive industry and are gaining further importance owing to factors such as the rise of electric vehicles, the emergence of advanced technologies and trends towards making automobiles lightweight. Plastics are utilized for processing numerous automotive components and parts due to their ease of processing, design flexibility, durability and strength. Moreover, they play a pivotal role in safety and performance innovations in light and heavy-weight vehicles. Polymers such as polypropylene, polyurethane, polyvinyl chloride, polycarbonate and acrylonitrile butadiene styrene are a few of the high-performance plastics that are used extensively in interior and exterior components in automobiles.
The Emerging Trend of Light-Weighting
Plastics will play an important role for car manufacturers to accomplish the 2025 Corporate Average Fuel Economy (CAFE) standards set out by the United States. This stringent regulatory environment, coupled with strict emission standards, have obligated automotive manufacturers to pursue newer methods for reducing vehicular weight. Factors bolstering the growth of automotive plastics include the increased use of plastics to lower vehicle weight and limit fuel consumption, rising metal prices and efforts towards improved durability and strength for automotive components. At present in advanced cars, plastics account for 50% of the overall vehicle volume, but constitute only 10% of the vehicle's weight.
Reducing vehicle weight also lowers greenhouse gas emissions and reduces fuel consumption in a cost-effective manner, thereby reducing dependency on conventional fuel sources. For instance, a 10% weight reduction in a vehicle enhances fuel economy by 5% to 7%. Thereby, reducing vehicle weight by 1 kg is anticipated to decrease 20 kgs of carbon emission. The automotive industry is the third biggest consumer of plastics after packaging and building and construction. Significant modifications in material use, driven by the aforementioned factors, is touted to influence plastic demand and the financial performance of plastic manufacturers. A range of plastics will witness increased demand in the coming years, however, few materials may find limited applications with concerns around disposal and recyclability.
Electric Vehicles (EVs) and Plastics
The rise of electric vehicles is a key issue to be considered while evaluating the automotive outlook and subsequently, polymer demand. Although actual EV penetration in overall automotive sales has been slow, vehicle fleet electrification has been gaining substantial momentum, driven by governing incentives, evolving consumer perceptions and the focus towards affordable EV's aided by supportive infrastructure. Regardless of the growth of electric vehicles, automobiles running on internal combustion engines (ICE) will continue to occupy a significant proportion of the vehicle fleet, with plastic innovation lead by increasing fuel efficiency.
The major point of difference between a conventional ICE vehicle and an EV is the design and material usage under the hood. Electric vehicles exclude certain components such as fuel systems, connecting cables, pumps and tanks. Polycarbonate consumption is expected to rise at a higher rate owing to the extensive usage of sensors and LEDs. Additionally, the usage of polymer components within engine transmission is expected to rise in order to squeeze costs and weight. However, engineered plastics consumption will be compensated by the industry's focus on light-weighting, resulting in smaller and lighter components. Battery pack light-weighting is also gaining prominence in electric vehicles, which will enable EVs to compete with ICE cars. The overall structure of the battery pack also provides ample opportunities of light weighting by inculcating engineering polymers and composites.
Demand Scenarios
Traditionally, polyurethane and polypropylene have accounted for approximately 50% of total vehicle plastic consumption. However, both these plastics have witnessed a decline in usage in under-the-hood applications for electric vehicles as the high temperature resistance of engineered polymers is not required at the same scale as with ICEs. Polyamides have emerged as the preferred polymer in battery brackets and housing in electric vehicles.
Demand for polypropylene is slated to grow owing to expanding exterior and interior applications replacing certain metal parts. Additionally, increasing demand for light battery parts in EVs is expected to positively influence demand for polypropylene in the coming years. Similarly, high-density polyethylene gas tanks have penetrated the gasoline tank market at a steady pace. Polyethylene demand will increase further in electric vehicles due to the limited usage of high temperature plastics in EV engines. Acrylonitrile butadiene styrene (ABS) consumption has declined in recent years as composites based on polystyrene and polypropylene with improved properties are replacing ABS in interior decorative parts, specifically in the U.S. However, in a few high-end vehicles, ABS usage will increase within the interiors as consumers demand advanced quality design.
What Does This Mean for Plastic Manufacturers?
The demand for plastics from the automotive industry is expected to increase over the next five years. However, growth rates will be determined by the plastic type along with application scope in automobiles. Other factors that will influence plastic demand in the automotive industry include interpolymer substitution, coupled with recycling efforts in varied geographies.
Plastics such as polypropylene, polyethylene and polyamide are expected to witness growth specifically in electric vehicles. Asia-Pacific is expected to exhibit higher growth rates in comparison to mature automotive markets as the current average plastics consumption in developing economies is comparatively lower.
Plastic manufacturers are expected to focus on innovation and research and development to meet evolving application scenarios aimed at improving emission rates and fuel efficiency. Additionally, the focus on increasing the usage of bioplastics and recycled plastics along with a structured recycling process will be major areas of interest for plastic manufacturers.
Sources